Online abuse of women in politics undermines both them and our democracy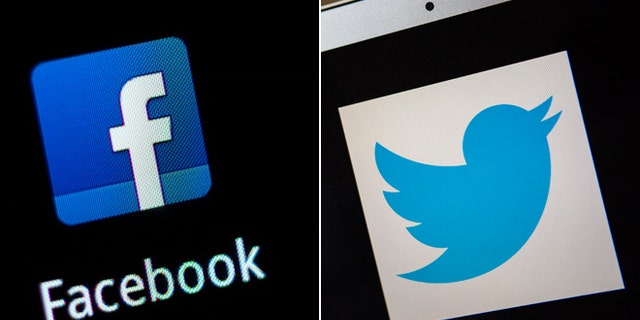 NEWYou can now listen to Fox News articles!
There is increasing attention on the issue of online harassment and abuse. In the past week alone, London Mayor Sadiq Khan called it out during the first speech of a British political leader at SXSW, and first lady Melania Trump announced that she will host tech leaders at the White House as part of her anti-cyberbullying campaign.
While anyone active online has the potential to be targeted with abusive comments, new research we released this week exposes how it impacts one group that often bears the brunt of harassment: women politicians.
Across a range of categories of gendered or derogatory conversation – from quips about their clothing to expletive-laden threats – the data showed that women politicians received more comments than their male counterparts. The difference was particularly stark when it came to commentary about politicians' appearance or marital life, nearly three quarters of which were directed at women rather than men. While male politicians received only slightly fewer derogatory comments, women were three times more likely to have those comments specifically reference their gender.
It's tempting to see this as just a technological problem that social media companies bear the responsibility to address. However, what is said online reflects what people think and feel offline. The toolset we used for our research – BrandsEye – was used to accurately predict the outcomes of both the Brexit vote and the 2016 presidential election, illustrating the power of online sentiment mining to expose underlying public opinion.
Given the dismal representation of women in government globally, the last thing we need is yet another barrier keeping women from running for office or succeeding in politics.
For our report, we also interviewed a number of women politicians and campaign consultants about how the level of abuse and threats they receive has changed with the rise of social media, and the impact it has on their ability to do their jobs. Those who served in government before the ubiquity of social media told us the type of threats they receive now are nothing new, but the volume and speed has increased significantly. Social media has simultaneously made it easier than ever to access them, while distancing people from viewing them as real human beings.
Many of the women we spoke with told us that the harassment has a detrimental effect on both their professional and personal lives. From delegitimizing them as leaders, to curbing what they say and share online, to forcing them to implement new security measures in the face of credible threats, it takes a heavy toll. And, for women who haven't yet stuck their head above the parapet, the prospect of online abuse and threats can make them think twice.
Online sexism and abuse doesn't just impact the women who are targeted. It also has an effect on voters who see it. A recent study showed that when voters read objectifying content about female political leaders online, they are much less likely to view those leaders as credible or serious.
It's clear that this problem is undermining both women politicians and our democratic process, and addressing it is going to take more than just implementing better content filters on social media platforms. We need a collective approach in which governments, political parties, police, and male politicians all play their part. From more and better training for female candidates, to pushing back against sexism and abuse when we see it, we can all play a role in addressing this problem.
Given the dismal representation of women in government globally, the last thing we need is yet another barrier keeping women from running for office or succeeding in politics. While it may often feel like an uphill battle to tackle online harassment and threats, it's one worth fighting for the sake of our democratic systems and the benefit of the next generation of female leaders.