Obama undermines America's resolve as 9/11 is all but forgotten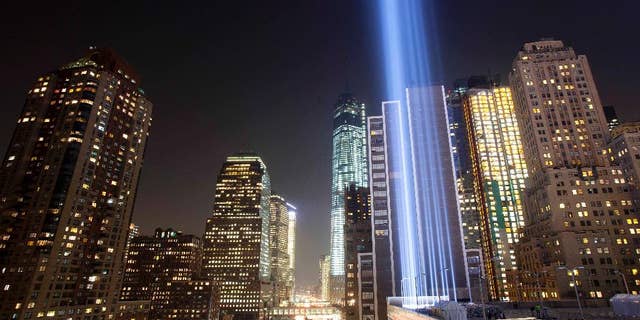 NEWYou can now listen to Fox News articles!
It was a day like no other. A beautiful September morning transformed into horror and death, with nearly 3,000 innocents murdered for the crime of living and working in America.
We promised ourselves and each other we would never forget. Memorials to the heroic firefighters invariably echo that defiant pledge: Never Forget.
They lie. Not 15 years later, many Americans are forgetting. Even in New York, people who solemnly swore to remember forever turn their backs on the meaning of September 11th.
The pledge was the only way to make sense of the gruesome deaths of so many. The burning towers, people jumping and falling, the twin collapses and the clouds of smoke and steel and flesh and survivors covered in chalky, choking dust. Then came the fires and that awful smell that wouldn't go away.
To continue reading Michael Goodwin's column in the New York Post, click here (and add the link to the words 'click here'.)