New Year's resolutions for Trump, Democrats and the media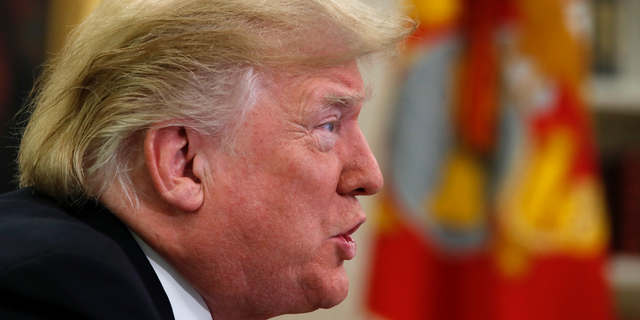 NEWYou can now listen to Fox News articles!
New year. New you. We hear it every Jan. 1 as we are bombarded with ads that tell us we need to trade in last year's bad habits for new habits that are better for us.
This past year was pretty politically toxic by all accounts, so I decided to assemble some New Year's resolutions for our leaders and ourselves to consider as we enter 2019.
For the newly minted House Democratic majority leadership:  Please take this opportunity to show that you can govern by seeking compromise. Find a way to fund the government beyond just a stopgap continuing resolution. Bring the GOP Senate majority to the table. Americans will thank you for accomplishing what had not been done in a long while.
For members of Congress:  Ask a colleague from the opposite side of the aisle to go for coffee or out to dinner. Don't talk about politics at all. Chat about your family, sports, or music. Literally, talk about anything but politics.  
CLICK HERE TO READ: DEMOCRATS WON'T WIN IN 2020 UNLESS THEY REMEMBER THAT THE ROAD TO THE WHITE HOUSE RUNS THROUGH MAIN STREET
For President Trump: You clearly love and respect our military. Please continue to visit the troops deployed overseas. It will mean so much to them because you are their commander-in-chief.
For the "coastal elites": Visit someplace you call "flyover country." If you decide to actually see these states, rather than just fly over them, maybe you will see their value.
For those in America's heartland: Talk with friends or family members who moved to a big city. Ask them what they like about living there and what they think you might like about where they live now. If you don't happen to know anyone who has moved, take some time to learn about a large American city and identify things you seem to like about it.
CLICK HERE TO GET THE FOX NEWS APP
For the press: Try to cut back on so much 2020 election cycle speculation. Yes, it's 2019, but a lot can happen between now and the first primary, not to mention the November election itself.
For those who tweet: For every nasty thing you say, tweet out two positive or kind things to undo your negativity.
Here's to hoping these New Year's resolutions can stick longer than the typical few weeks in January!