Mother's Day: Remembering my incredible country music grandmother Donna Hilley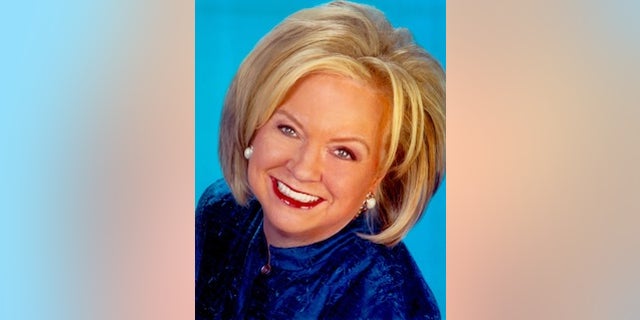 Mother's Day is always a special day to me because I've been blessed with two of the most amazing women in the world: my mother and my grandmother. They were undeniably a gift from God, and I've learned so much from these remarkable women.
My grandmother, Donna Hilley, was the glue that held our family together. She hosted Sunday dinners after church and hers was the house where everyone was invited to gather and to celebrate.

Grandmother was also CEO of Sony/ATV Nashville, and during her time there, the company signed acts such as Little Big Town and Maypop and secured the back catalog publishing rights to country music legends such as Conway Twitty, Buck Owens and Merle Haggard. She ranked No. 4 in Entertainment Weekly's "Ten Most Powerful People in Country Music" in 1992, grabbed the "Woman of the Year" title from the Business and Professional Women's Club in 1978, and was inducted into her home state's Alabama Music Hall of Fame. She mentored, made time for and rooted on hundreds of artists in Music City, just as she did for her grandchildren, never missing a football, basketball or baseball game, no matter how busy she was, if one of us was playing. I can still hear her today, screaming my name from the stands, with the same confidence in her voice that she no doubt used when negotiating publishing deals. I felt like I could do anything.
Grandmother was a magnet – she drew people to her, her family, her artists.
She was also a lighthouse – shining a path and showing the way forward, with a grace and a passion and a toughness that made everyone around her push themselves a little bit harder.
When I was 11 years old, I was in her office at Sony when she introduced me to two songwriters named Bobby Braddock and Curly Putman. She told me they were the two writers who wrote "He Stopped Loving Her Today." I had no idea that recording artists did not always write their own songs. This was one of those pivotal moments in my life. I couldn't help but think that maybe I could be a songwriter who could create songs as "cool" as the two legends who were kind enough to spend time with me.
It was in that moment that I realized who Grandmother was, that her larger-than-life persona and the way she loved extended way past me and the world I knew to a whole community of songwriters. She was in the business of bringing their art to the world!
From the time that I was young, she taught me to learn how to make my own demos and play every instrument, knowing that would make me more valuable to a publishing company when I was ready to search for a deal. She bought me my first Pro Tools rig and a guitar, setting my future into motion. She lit the path and showed me the way, just as she'd done for countless other lucky souls who crossed her path throughout her life. .
Unfortunately, Grandmother became sick and passed away before I had a chance to show her the impact her gift had on me and my musical journey. Sometimes in life things happen and we don't understand why. But I knew what she would want me to do, and I used it as inspiration to live up to the legacy she created for me, my family, our city and the music that we love.
I can honestly say I'm here today because of my family, and my family is here today because of my Grandmother. I miss her everyday, but I'm so humbled to be a part of this crazy industry, one that she introduced me to at such a young age. Grandmother was not just a typical publisher; she was a publisher of peace, confidence, boldness, dreams, passion, integrity — and most of all — a publisher of love.
Happy Mother's Day, Grandmother.