Mike Huckabee: President Trump, Asia Bibi is a Christian under threat of death in Pakistan -- please help her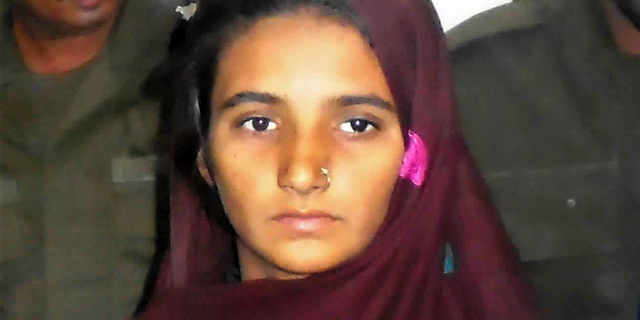 NEWYou can now listen to Fox News articles!
It's been almost a month since Asia Bibi, a Pakistani Christian who spent eight years on death row after being convicted of blasphemy, had her conviction overturned by Pakistan's Supreme Court. But her life is in just as much danger now as when she faced the death penalty because of her Christian faith.
Since her acquittal on October 31, Islamic leaders within the country have loudly rejected the Court's ruling. Enormous and angry protests have wracked the country. There have been calls for her to be assassinated, as well as her family and the three judges who ruled in her favor. In response to death threats, her lawyer fled Pakistan and is seeking asylum in the Netherlands. There are reports that Islamic hardliners are going house to house, hunting her and her family down to kill them.

Thankfully, Bibi is being kept in protective custody by the Pakistani government. However, the government has said that they will not stand in the way of Islamic hardliners who are seeking a review of her case.

If this happens, she could be prohibited from leaving Pakistan — ranked 5th in the world for extreme religious persecution. Being forced to stay in the country would mean almost certain death.
No person of any faith should ever fear for their life because of sincerely held beliefs.
Asia Bibi's husband has pleaded for asylum in the United Kingdom, Canada and the United States. The UK has denied his request. Canada is in talks with Pakistan regarding a potential offer of asylum, but no official agreement has been made. The United States has not yet offered asylum to Asia Bibi and her family.

Christians prayed and advocated for Asia Bibi when she was arrested and charges of blasphemy were levied against her. We prayed during her imprisonment. We prayed during her trial.
And we must be faithful to pray now that now her freedom and very life are again threatened. The truth of 1 Corinthians 12:26 starkly reminds us that all Christian brothers and sisters are united by Christ — "if one member suffers, all suffer together; if one member is honored, all rejoice together." Therefore it is vital that Christians continue to pray for Asia Bibi. Pray for her safety, that Pakistan will not block her from leaving the country and that she will be offered asylum.
But, Christians must also speak up.
President Trump and his administration have been stalwart and vocal champions for religious freedom across the globe. And in Asia Bibi's case, urgent action is needed RIGHT NOW.
Join me and raise your voice in support of Asia Bibi. Use this tool from My Faith Votes, for which I serve as honorary national chairman, to send an email to President Trump, your representative in Congress and Secretary of State Pompeo, and urge them to swiftly offer Asia Bibi and her family asylum.
No person of any faith should ever fear for their life because of sincerely held beliefs. This principle has been cherished throughout America's history, but we must remain steadfast to fight for this freedom here at home and around the world or else it will vanish.