Mercy Otis Warren: Early American mother, author and role model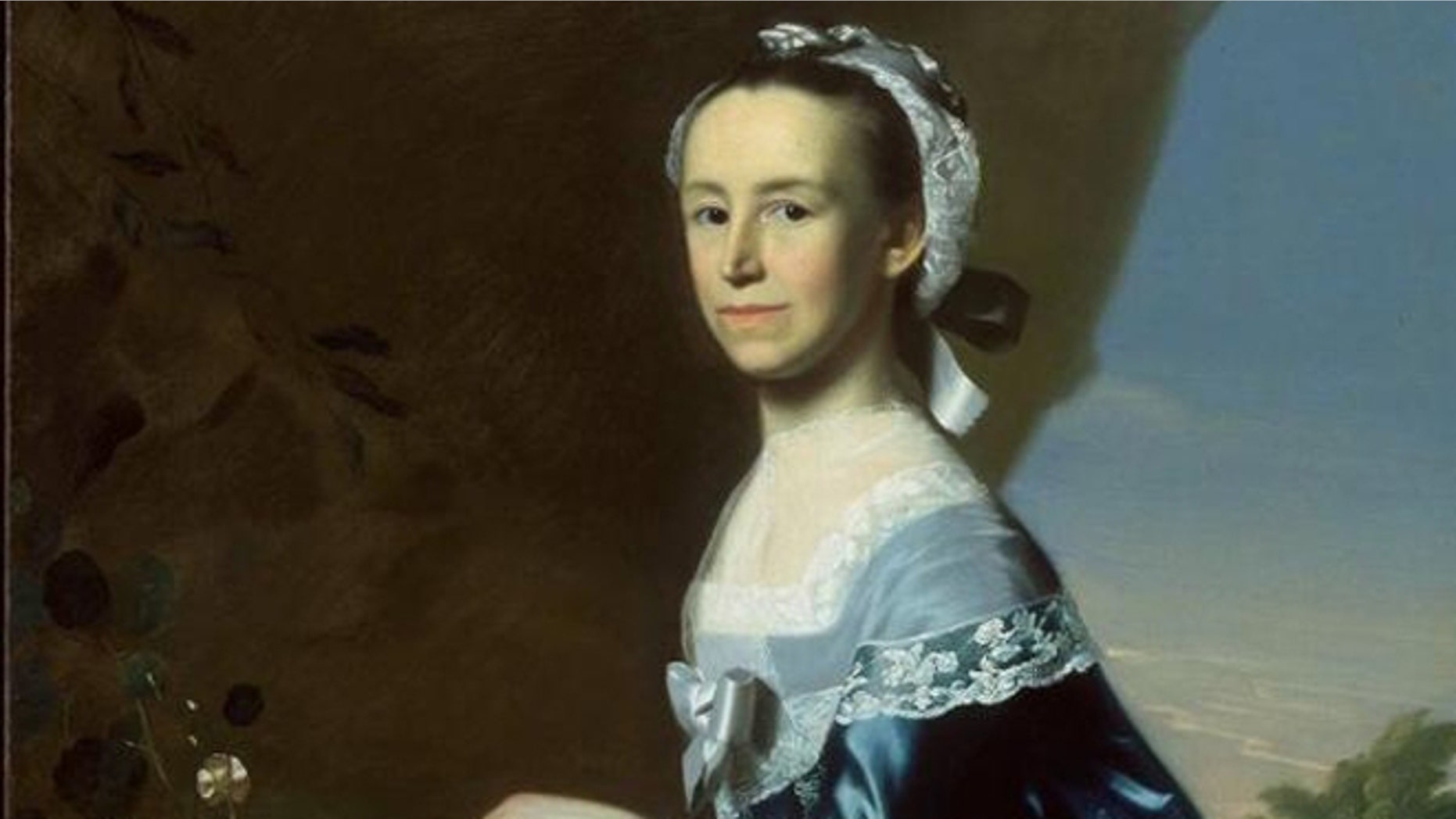 My daughter faced a personal crisis last week as she started back to work after a three-month maternity leave. She loves her profession as a pediatric dentist, but how could she possibly leave the little person who appears to grow and change by the minute? A ten-hour day away loomed as half a lifetime.
Her husband, my wife and I were on hand to lend moral support and we promised not to make any life-altering decisions, such as kindergarten enrollment, at least until she returned that evening.
Even with this support system in place, however, my daughter uttered the proverbial line, "but we've been joined at the hip forever!" as well as an anguished plea for us to text a photo every hour.
[pullquote]
My daughter's predicament is not unique, and as families gather to celebrate Mother's Day this weekend, balancing work and family is one of the main issues challenging women and men everywhere.
What they might be surprised to learn, is that just as there are strong role models today, there are also women who faced similar challenges juggling their passions for both professional and personal fulfillment more than two centuries ago.
A case in point was Mercy Otis Warren, one of the leading figures of the American Revolution and one of the first American women to have a strong career as a published author and mentor to other women while being a mother and managing home and family.
Mercy was born in West Barnstable on Cape Cod in 1728, the third child and first daughter of James and Mary Otis. Her father was a merchant, attorney, and local judge who prospered sufficiently to send his sons to Harvard. In that day, such a path was unthinkable for Mercy, but she learned to read and write and sharpened her wit in freewheeling political discussions with her father and older brothers.
When Mercy, at age twenty-six, married James Warren and moved to Plymouth, she was almost an old maid by the standards of the day and James, at twenty-eight, was an aspiring merchant with political ambitions. Mercy bore five healthy sons over nine years and her focus was what was expected of colonial women: home, hearth, and husband.
But Mercy Otis Warren sought more. The Warrens' circle of friends came to include a young lawyer named John Adams and his wife, Abigail.
Mercy Otis Warren was sixteen years Abigail Adams's senior, and Abigail found a political and intellectual mentor in her. "You, Madam," Abigail wrote Mercy just before the Boston Tea Party, "are so sincere a Lover of your Country…that it will greatly aggravate your anxiety to hear how much she is now oppressed and insulted."
By now, Mercy's youngest was seven and in the course of her social letters, Mercy increasingly turned her thoughts to political issues.
She found her own mentor in Catharine Sawbridge Macaulay, a British historian who routinely flouted the strictures against feminine intellectual engagement and had published an eight-volume history of England, essentially arguing the importance of personal liberty. "America stands armed with resolution and virtue," Warren assured Macaulay in 1774, as the clouds of revolution gathered.
Such a course toward rebellion and speaking out in support of it threatened Mercy's domestic peace. "No one has at stake a larger share of domestic felicity than myself," she wrote her young admirer Abigail Adams in the fall of 1774, as Abigail's husband rode off for the Continental Congress. "I see no less than five sons," Mercy continued, "who must buckle on the harness and perhaps fall a sacrifice to the manes of liberty."
But rather than shy away from that possibility, Mercy Otis Warren sought a broader audience for her political thoughts.
To publish openly as a woman in Puritan Massachusetts would have been regarded as scandalous, so she began to write anonymous political satire for local newspapers.
Among her pieces, Warren authored "The Group," a harsh condemnation of those appointed by the king to carry out royal laws. But "The Group" also carried a secondary theme that the traditional suppression of women's rights by men paralleled Parliament's suppression of the political rights for which their husbands were preparing to fight.
When matters turned to armed conflict, Mercy agonized as James left home to attend the Massachusetts Provincial Congress. They had talked of freedom and she had written of it for so long, however, that his riding to effect it was a duty she could not question.
Mercy's responsibility, even as she continued her correspondence in the rebel cause, was to manage the family businesses in his absence and be prepared to shepherd their brood to a safe house should British troops march on Plymouth.
It took six and one-half years, but the American Revolution ran its course. Mercy Otis Warren continued writing poetry and satire and went on to complete a three-volume history of the conflict. Published in 1805 under her own name, "History of the Rise, Progress and Termination of the American Revolution" was the capstone of her literary career. When James died in 1808, they had been married fifty-four years.
Mercy Otis Warren steadfastly pursued her writing endeavors with only a small support system of other women in an era when barriers to her professional aspirations abounded. Not only did she adroitly balance family and household matters with other business and her own writing, but she did so through uncertain political turmoil that erupted into war.
As women still struggle with how to "do it all" in terms of work and family, Mercy Otis Warren is an inspiring example of an early American woman who successfully faced this challenge.
PS to my daughter: Mercy's five sons turned out just fine.