Meghan Markle is loving her baby bump. So what?
As soon as photos appeared online of Meghan Markle glammed up for an awards ceremony in Britain, I clicked on those shots, along with millions of others. Checking out photos of pregnant royals never really gets old. I thought she looked beautiful, glowing as only a pregnant woman does. But others who scrolled through those same photos thought much differently, hammering away on their opinion that it's really weird to put both hands on her baby bump, that Meghan was doing something very "creepy", and suggesting she learn from her sister-in-law, Kate, the Duchess of Cambridge, on how to pose properly in public when pregnant.
Regina George has nothing on these trolls.
'Meghan we know you are pregnant. You can stop holding onto the bump with both hands now. It won't fall off', was one response on Twitter.
So what if Meghan feels like constantly touching her growing belly? Who cares. She is growing a new human being inside her and perhaps she's just enjoying that fact and relishing the intimacy she can share with her baby for these short months.
I constantly had my hands on my baby bump when I was pregnant. It was so cool to be able to feel my growing baby, to experience something totally new and unexpected, and to nurture the budding maternal feelings I had. I never thought about it or really what others would think either. Unfortunately, Meghan does not have that same freedom.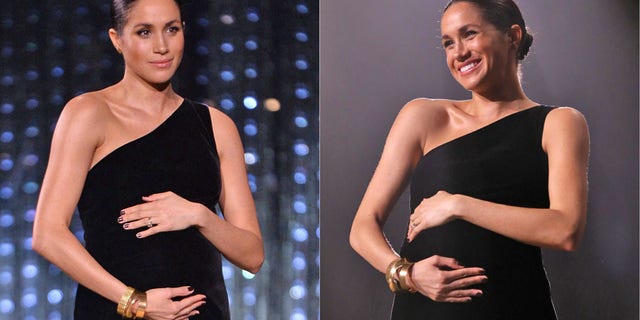 I see the same gestures from pregnant women – they almost always have their hands on their belly, even women who have multiple kids and are no strangers to being pregnant. Women's bodies are just that amazing.
Studies show that growing babies can feel their mother's touch, contributing to bonding with mom. One study in Scotland found that fetuses respond more powerfully to touch than sound, moving around more when they felt their mother touch her stomach. Touching their baby bumps can also help mothers relax and experience a surge of the feel-good hormone oxytocin.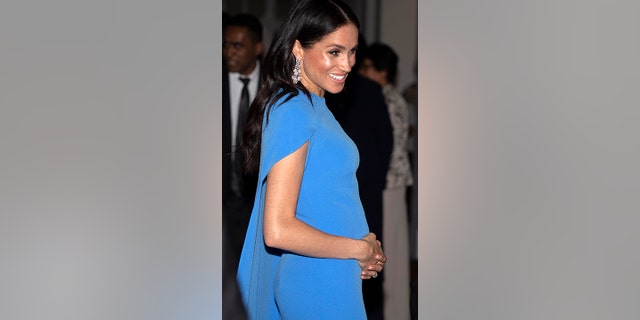 Meghan Markle isn't the only celebrity to be criticized for touching her baby bump in public. Khloe Kardashian shot back at her own trolls when they lashed out at her always being photographed holding her baby bump: "I've waited for this VERY short moment for YEARS. I have only months to enjoy this phase in my life, so I will touch my bump and love my bump as often as I choose."
Perfect response, Khloe.
Meghan is in her late 30s, an age where getting pregnant and having a boatload of kids becomes harder. It's really no surprise she's being extra attentive during her pregnancy. As someone who has struggled with infertility and is about the same age as Meghan, if I were pregnant again, every second of that pregnancy would be a belly-rubbing lovefest.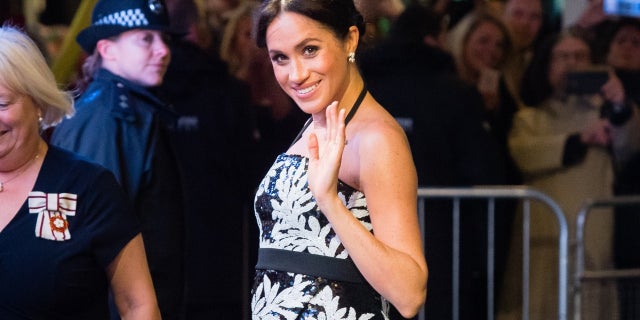 I think Meghan looks gorgeous and that she should hold her belly as much she wants and enjoy this special time in her life. It will pass quickly and these moments of being pregnant and bonding with her child in this unique way will be over.