Load of manure dumped outside DNC HQ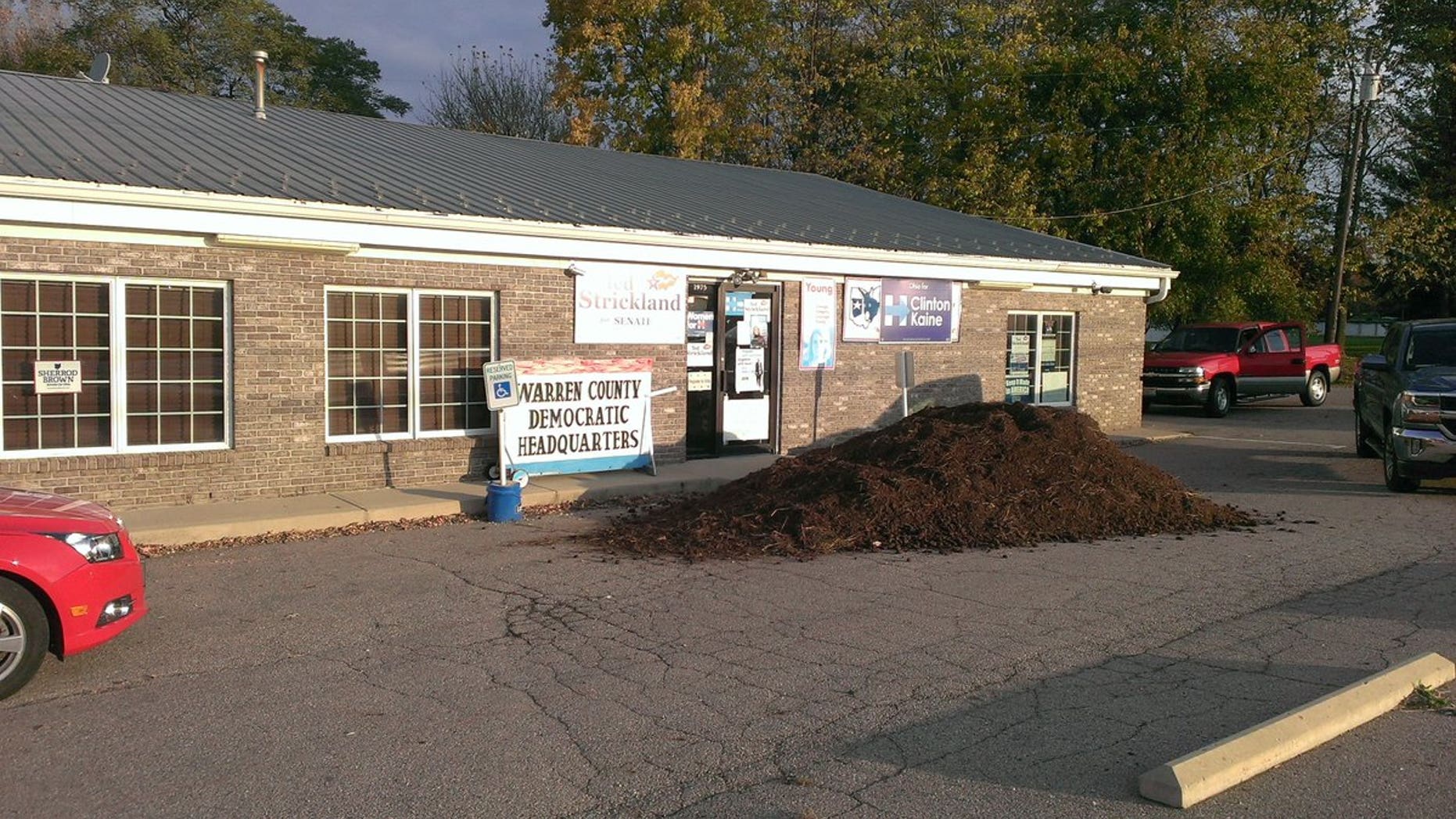 A massive pile of manure was dumped on the doorstep of the Warren County Democrats in Ohio - and police are searching for the culprit.
It sounds like one of those shovel-ready jobs President Obama is always talking about.
Click here to subscribe to Todd's podcast - conservative conversation you can depend on!
A spokesperson for the party told Fox 18 that it took three trucks to move all the manure. That's a whole lot of fertilizer - even for Democrats.
I wonder if Hillary Clinton was giving a speech nearby?