Linda Ellerbee, Washington Post take cheap shot at Romney after he turns down Nick News invite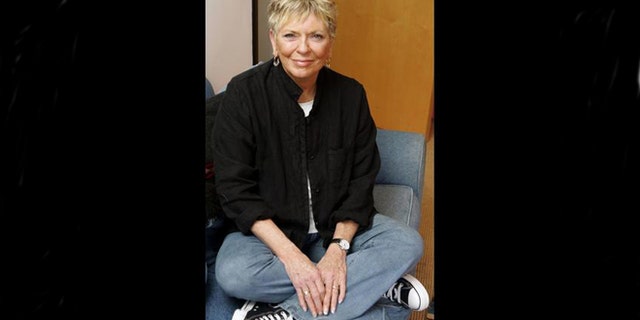 NEWYou can now listen to Fox News articles!
With less than a month to go before the 2012 presidential election Mitt Romney's decision to turn down an invitation to appear on a Nickelodeon "news" special, "Kids Pick the President," with children is drawing liberal-media barbs.
"First Big Bird, now Nickelodeon," cracked Washington Post TV critic Lisa de Moraes. "What's up with Mitt Romney and kids?"
Linda Ellerbee, "Kids Pick the President" host and a former NBC anchor and reporter and CNN commentator, denounced Romney for his decision. "That's several million kids who actually want to get involved in the democratic process," Ellerbee said. "They don't deserve to be dissed. But former Gov. Romney also blew off Letterman and Big Bird, so I guess we're in good company."
In 2004, Democratic nominee John Kerry declined to appear on the Nickelodeon special and President Bush backed out as well (he appeared in 2000 as a candidate). This year, President Obama invited Nickelodeon's crew to the White House in September. The "Kids Pick the President" special will air on October 15, using news clips of Romney alongside the taped Obama interview.
In her critique of Romney Ellerbee added: "It's not that we're some left-wing show and that's the only kids that watch us."
But some might not see it that way.
A Nick News election special last month asked the children what the top eight issues were in Campaign 2012, and somehow, among this set of viewers, gay marriage was the number one issue – and "jobs" ranked number eight.
Nickelodeon has also been a willing promotional partner for First Lady Michelle Obama. In July, the kids channel teamed up with Mrs. Obama for a "Let's Move" event at the Olympics in London. In January, the First Lady appeared in an episode of the teen sitcom "iCarly" – at the first lady's request. "They actually pitched us," Marva Smalls, a Nickelodeon executive, told Politico.
It's doubtful that the Romney campaign feared liberal tilt among the kids. It's much more likely that they were pressed for time, or this appearance simply isn't the best use of their time with just 26 days to go until Election Day.
But they couldn't be faulted if they passed on the invitation on ideological grounds, too.
Ellerbee did anchor a very sensitive "My Family Is Different" Nick News special with two lesbian mothers in 2002 and even did a special on the Clinton impeachment in 1998 that brought in liberal Democrat and lawyer Reid Weingarten to tell the kids that the president did not commit perjury, the Starr probe was propelled by Clinton's enemies, and lying is okay if the questions violate your "zone of privacy."
In 1992, in a syndicated column, Ellerbee slammed the Republican convention in Houston: "As you probably already know by now, the Republican platform was written by Miss Grundy, and if you're white enough, wealthy enough, and selfish enough, you, too can be a Republican this year."
At times she has appeared to not even like America. In a 1989 commentary on CNN, she wondered, "Why would any Vietnamese come to America after what America did for Vietnam? Don't they remember My Lai, napalm, Sylvester Stallone? Clearly they have no more sense over there, than say, Mexicans who keep trying to get into this country even though this country stole large parts of their country from them in the first place."