Larry Gatlin: Elvis and me -- Memories of the King and I
I really looked cute in my Little Lord Fauntleroy knee britches, knee sox, pirate shirt, Ascot and rubber soled shoes as I drove to my waiters gig at the Steak and Ale restaurant on the Gulf Freeway in Houston, on January "the somethingth," 1971.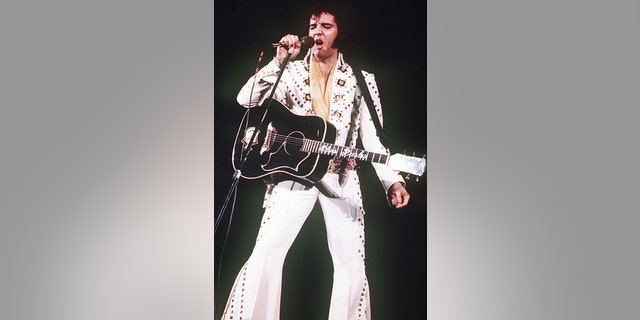 My hand painted metallic blue Morris Minor convertible would only do 63 mph and I was doing 63 mph.
I couldn't wait to tell my waiter buddies at S and A that I had just talked to my friend Terry Blackwood -- the lead singer for The Imperials -- and that he and the other members of the group, Armand Morales, Joe Moscheo, and Jim Murray were considering offering me a job singing the baritone part in the group... if I wanted it.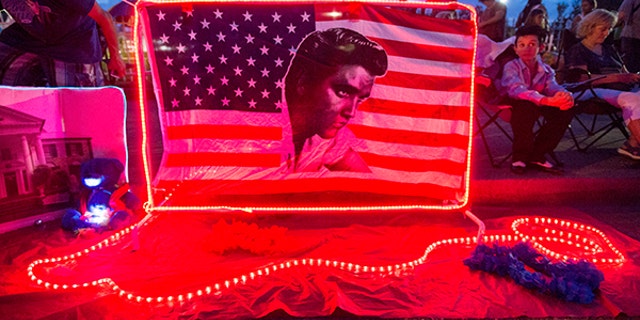 IF I WANTED IT!! HOLY COW!! All I'd ever wanted to be -- except for Mickey Mantle's successor as the center fielder for the Yankees -- was a gospel singer, and now the hottest group in gospel music -- THE IMPERIALS -- were "considering" me. (Rumor has it that they had to talk it over with their boss-THE KING, ELVIS PRESLEY "his own self.") Again, HOLY COW!!
As I remember all of this, 46 years later, on the 40th anniversary of Elvis' death, I think that I'm going to do what Elvis did that night.
I pulled into the parking lot at the S and A at exactly 63 mph, did a sliding "Bat Stop" into a parking place and flew through the back door of the S and A where I shouted, "Boys, I'm going to Vegas to sing with ELVIS!!"
At about 9:00 that night, my buddy "BIG DOG" Carpenter hollered out down the hallway of the restaurant, "Hey Gat, Elvis is on the phone."
It wasn't Elvis. It was Terry Blackwood again, with the news that the "IMPS" (and Elvis I guess) had voted me in… HALLELUJAH!!
"BIG DOG" at the S and A knew that Janis and I didn't have the money for a plane ticket to Vegas -- or anywhere else for that matter -- so he took up a collection from the other waiters, and early the next morning, after ceremoniously burning my "Fauntleroy duds," I flew to Vegas.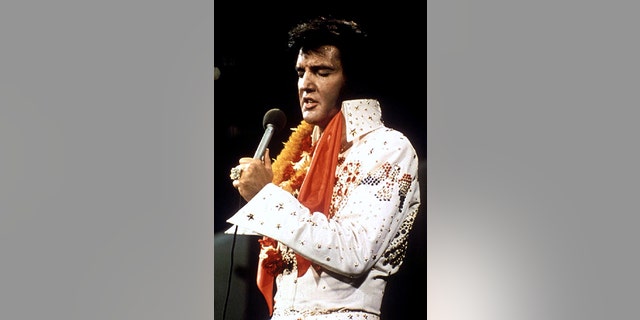 Later that night, enthralled, I watched Elvis' dinner and cocktail shows and after the cocktail show, we all gathered in Elvis' suite for "breakfast" and a gospel sing.
At around 4ish that morning I found myself sitting alone, eating a biscuit and some country ham, when Elvis asked me to join him for a visit. -- The next 15 minutes, and the next 45 years are pretty much a blur, but here goes...
Elvis was very nice. We talked about our gospel music heroes: James and R. W. Blackwood, Jake Hess and Hovie Lister.
I never did get to sing with him except for the "gospel sings" in the dressing room after almost every show.
The Imperials really only needed me for the Jimmy Dean Show, which opened at The Landmark the night after Elvis closed at The Hilton.
That night Elvis' plane was on the runway headed for L. A. when he ordered the pilot to turn the plane around. He said, "I wanna go hear The IMPS and Jimmy Dean."
So that's what happened. After the show he said, "Kid, you sing pretty durn good. Good luck."
I got my one and only picture with Elvis that night. In fact, that's the last time I ever saw him face to face.
A few nights later Jimmy told me that I was NOT going to be an Imperial. It was one of the worst and one of the best moments of my life.
You see, Dottie West was Jimmy's special guest, and while we were all at the Landmark for a month, I wrote a couple of songs that she liked.
When she got home to Nashville she sent me a plane ticket, and Janis and I moved to Nashville, where I started writing songs for Dottie's publishing company.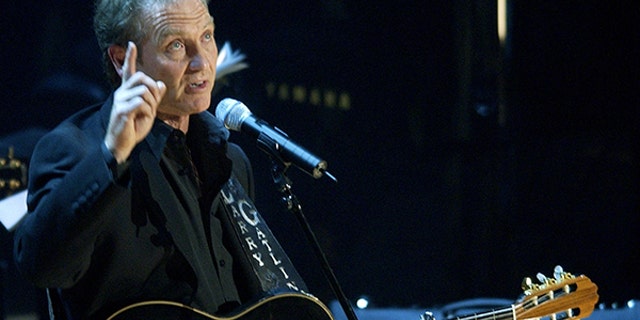 Four years later Elvis recorded 2 of my songs: "BITTER THEY ARE, HARDER THEY FALL," and "HELP ME."
J. D. Sumner, the great bass singer for The Stamps Quartette – which was now Elvis' backup group -- told me that when Elvis recorded "HELP ME," he lowered the microphone to "little boy height." The band members and the Stamps started laughing.
Elvis then told the recording engineer to turn on the machine and told the musicians to start the intro for "HELP ME." Then he knelt down on his knees, raised his hands, his heart, and his voice toward the sky and sang "HELP ME."
The King of Rock 'n Roll sang my song to THE KING of KINGS...HALLELUJAH!!
As I remember all of this, 46 years later, on the 40th anniversary of Elvis' death, I think that I'm going to do what Elvis did that night.
I'm going to get down on my knees, raise my hands, my heart and my voice, to THE KING OF KINGS, and thank HIM for The King of Rock 'n Roll, Elvis Presley, and for what he meant to the world, and especially for what he meant -- and still means to me and my family.
Thank HIM for letting me meet Elvis.
Thank HIM that "HELP ME," the song that HE gave me, has blessed and encouraged millions of people, over the years, as they've heard it sung by the KING of Rock 'n Roll, Elvis Presley.
R.I.P.E.P.