Karl Rove: Trump, Clinton must now confront violence, grief gripping America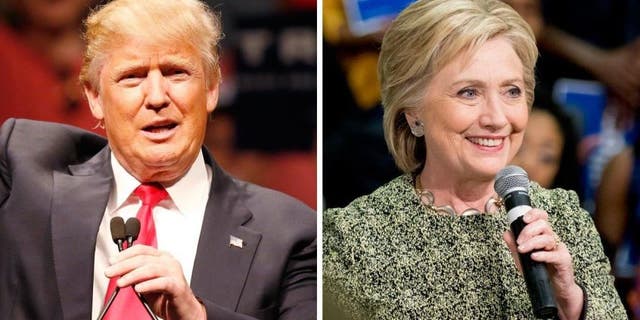 NEWYou can now listen to Fox News articles!
Every week, Fox News contributor Karl Rove wraps up the last week in politics and offers an inside look at the week ahead.
"Events, dear boy, events": When asked what he feared most as his nation's leader more than half a century ago, British Prime Minister Harold MacMillan reputedly replied, "Events, dear boy, events." Last week, America's leaders – and presidential candidates – had to deal with important events. Two black men – one in a Baton Rouge, La., convenience store parking lot and another in a car in a suburb of St. Paul, Minn. – were shot dead by police officers. Then a black racist responded by ambushing 12 white police officers in Dallas, killing five.
Events have intruded into the presidential campaign, and these issues – cop shootings and violence against police – will remain front and center for the foreseeable future. With more attacks on police over the weekend in Missouri, Tennessee, Georgia and Texas and additional protests against police shootings across the country, many Americans are deeply concerned that the country is coming apart. This sentiment will not go away easily.
How Did They Do? Both candidates did well, especially Donald Trump, whose statement was posted on Facebook and picked up by the networks and cables. He strongly defended the police, while calling the shootings of Alton Sterling and Philando Castile "senseless" and saying "racial divisions have gotten worse."
Though Hillary Clinton appeared at a conference of black religious leaders to urge national guidelines for use of force by police, both candidates canceled campaign rallies on Friday, with Clinton postponing one with Vice President Joe Biden. As Judiciary Committee chairman, Biden steered through the 1994 crime bill that some black activists condemn as having caused too many young black men to be incarcerated.
People are not looking for a politician or office-seeker in these terrible events. They are searching for their next president, a person who will help heal the country.
These issues will remain part of America's public dialogue, and both candidates have strengths in dealing with them. Trump is viewed as a strong leader and comes across as a true supporter of law enforcement. Clinton has adopted a more unifying tone in her campaign and, driven by a desire to maximize black turnout, strives to be more emphatic with the African-American community.
Ironically, the candidate who deals with these issues in a more apolitical way – projecting strength and unity, finding a positive voice to call the country together, defending the vital role of the police and the rule of law while demonstrating a concern with justice for those wrongly killed – is the candidate who will most likely benefit. People are not looking for a politician or office-seeker in these terrible events. They are searching for their next president, a person who will help heal the country.
Guilty, but unindicted: Last week started with FBI Director James Comey finding Clinton guilty of setting up an unauthorized private email server, being "extremely reckless" in handling classified material and making false statements to the American people about why she did it, whether she sent or received classified material and if she handed over all her official emails. Then he refused to indict. This issue is not going away.
How did they handle the email controversy? Clinton and her surrogates said the fact that she escaped indictment meant this issue is now old news. But she's been found guilty in the court of public opinion as dishonest and untrustworthy; everything she said about her private server turned out to be a lie. And the "chance" meeting between Bill Clinton and Attorney General Loretta Lynch and the report in the New York Times that Clinton might keep Lynch as A.G. added to the perception that there's one set of rules for the Clintons and one for everyone else.
Surprisingly, in his first rally after Comey's announcement, Trump spent most of his Cincinnati speech on Wednesday defending his campaign's use of a Star of David in a weekend tweet. Trump's failure to dwell on Clinton's email scandal meant the headlines were all about the Star of David, not the case against Hillary. He's got plenty of time to return to the issue, but Trump missed a big opportunity. Simply screaming "Crooked Hillary" at rallies won't make this controversy the important part of the decisions of swing voters it should be.
Leftward, Ho! Hillary continued her long march to the democratic socialist fringe of the Democratic Party last week, seeking to appease Bernie Sanders' followers by endorsing free college for anyone whose family income is less than $125,000 (as long as the kid goes to a public university). She then came out for the "government option" in health care, meaning a single-payer socialist system like in most of Europe, allowing people 55 or older to enroll in Medicare (whose hospital trust fund is already going bankrupt in 2030) and other platform planks backed by the Sandernistas.
Her allies and President Obama's people rebuffed the Berniacs when they proposed a plank that explicitly opposed a vote on Obama's Trans-Pacific Trade Partnership in the lame duck congressional session after the election.
Coming Attractions: Sanders will endorse Clinton this week, but will that mean the end to further challenges to the Democratic Party's rules or any additional platform fights? I doubt it.
The Republican rules and platform committees meet this week in Cleveland. Are there likely to be fights? Maybe some scrambling about the rules, but with little consequence for this year's convention. Watch the resolutions committee meetings, however. There could be significant struggles about the platform, some of it driven by principled disagreements, some of it jockeying for the future.
Veep: This is the week Trump must decide on his running mate and maybe announce him or her, though he could hold the news until the convention. The running mate has little effect on the election's outcome (unless the pick is seen as a big mistake), but the choice and the decision-making process contribute to the impression voters develop about the nominee's leadership abilities.
Most insiders had Newt Gingrich at the front of Trump's list until recent days, when former Defense Intelligence Agency Director Gen. Michael Flynn emerged as a serious contender. Like Trump, Flynn is a political novice and outsider. Another possibility is Indiana Gov. Mike Pence, a former House Republican leader who is now a Midwest governor with a reputation as a conservative and outsider.
It will be interesting to see what Trump decides – insider or outsider? Congressional experience or none? Elected officeholder or military general? At various times, he's appeared to lean every which way.