ISIS sets its sights on Afghanistan: New threat requires swift action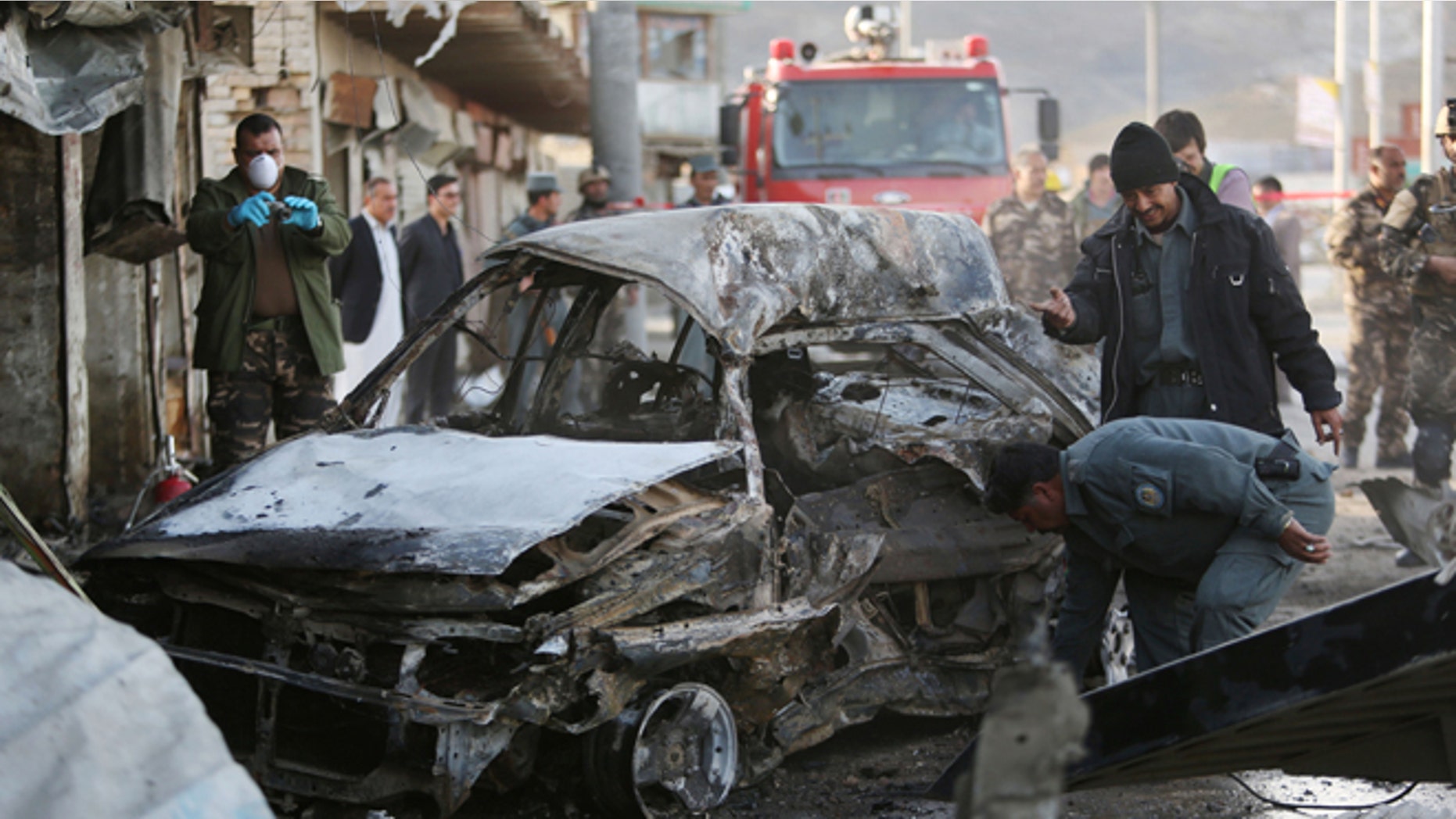 The rapid growth and expansion of the Islamic State's (ISIS) presence inside Afghanistan (commonly referred to as "Khorasan state") is viewed by leaders in Afghanistan and the countries of the region as a serious threat.
Seddiq Seddiqi, the spokesperson to the Afghan Ministry of Interior Affairs recently said that ISIS (also known as ISIL) recruitment efforts are under way in Afghanistan: "ISIL and their sympathizers are active in the northern areas of Afghanistan. Our intelligence reports confirm it."
Last week, Afghanistan's President Ashraf Ghani said that foreign militants hailing from 10 different countries are present in the country and are fighting Afghan security forces. In this respect, AfghanInterior Minister Noorulhaq Ulloomi believes that these foreign militants have "established bases in Northern Afghanistan after being pushed out of Pakistan," mostly due to Pakistani Army's Zarb-e-Azab operation in northern Waziristan.
Among the foreign fighters who fled from Pakistan to Afghanistan are the fighters from Central Asian Republics, including the Islamic Movement of Uzbekistan (IMU) members, Tajiks and the Chinese Muslims Uighurs from East Turkistan Islamic Movement (ETIM).
Tajikistan, which shares an 800-mile long border with Afghanistan, alarmed and on high alert after the Tajik Commander of Border Troops Rajabali Rakhmonali said that 1,500 militants have gathered on the opposite side of the border. "The ranks of the militants include members of Taliban, Al Qaeda, Islamic State, the Islamic Movement of Uzbekistan, and AnsarullahOrganization," he has said.

The Central Asian fighters in Syria and Iraq according to International Crisis Group (ICG) are estimatedbetween 2000 and 4000 fighting with the ISIS and al-Nusra front.
In May last year, the commander of Tajik elite police force Colonel Gulmurod Khalimov, defected and joined the ISIS in Syria and appeared in a video clipposted on social networks vowing to bring "jihad" to Russia and the Unites States in a 10-minute video clipposted on social networks. It is also known that one of the top leaders of ISIS is a Georgian-born and a former sergeant in the Georgian Army known by his nom de guerre Abu Omar al-Shishani or Omar al-Shishani.

For Russia and the Central Asian Republics, situated just a few hundred miles from Afghanistan, the danger stands right next door. That is why the Russian security experts believe that Russia will face serious threats in Central Asia within a span of few years. Alexander Golts, an independent military expert explains to Christian Science Monitor: "Even before Islamic State appeared, it was clear that radical Islam will ultimately prevail in Afghanistan. No one in Moscow any longer believes the US is going to prevent that outcome, and it will be left to Russia to deal with the fallout."
In this context; Afghan Political Analyst and expert on Taliban and militant groups Wahid Muzhda believesthat ISIS has goals of using "Khorasan State" as a base to try and get access to Central Asia. He states: "IS has moved from south to Northern Badakhshan areas, where they will have closer access to Central Asian states."

The withdrawal of NATO troops at the end of last year from Afghanistan had put the security and stability in the region at stake, raising alarms for the neighboring countries of Afghanistan.
Tajikistan, with 800-mile border with Afghanistan, Russia increased its presence along the Tajik-Afghan border from 6,000 to 9,000 troops and deployed drones to help patrol the borders.
Uzbekistan, with a very bad record of human rights violations, shares 90-mile border with Afghanistan where majority of militants from Central Asia fighting in Afghanistan are of Uzbek origin, mainly from Fergana valley. Any situation in Tashkent would lead to a vacuum that ISIS and IMU would jump in to fill.
Turkmenistan, the oil rich Republic, with 462-mile border with Afghanistan is worried about the spillover of ISIS into its territories; last March Turkmenistan took the first large-scale mobilization of its reserve military forces since gaining independence and deployed more troops along the borders with Afghanistan. The Turkmen fighting in Syria are estimated around 360 fighters.
In Kyrgyzstan, the recent incident where six men have been killed during an anti-terror operation in the center of the Kyrgyz capital Bishkek shows that Bishkek has also entered the battle with the ISIS. According to the local authorities, the six suspects were from ISIS. The number of Kyrgyz fighters in Syria is estimated by the International Centre for the Study of Radicalization and Political Violence (ICSR ) to be around 100 strong. Kazakhstan National Security Agency in Kazakhstan sayingaround 300 fighters in Syria and Iraq, and another group of Kazakh fighters from the Islamic Jihad Union (IJU) in Afghanistan.
A closer look at the size of fighters in Syria and Iraq shows that 10 to 20 percent of the foreign fighters are from Central Asian Republics. Twenty to 30 percent of them left the conflict zone, according to ICSR study published in January 2015.
The numbers of Central Asian citizens in Afghanistan and Pakistan is unknown, but it is estimated to be in the hundreds, the majority of whom are gathering in the northern and eastern parts of Afghanistan supported by some other "Khorasan State" members.
Thousands of Central Asians and Russians who joined the ISIS in Afghanistan, Syria, and Iraq are willing to return using Afghanistan as their pad to fight north.
The military experience that ISIS has from its central Asian members -- who have served before in the Russian and other central Asian armies -- can give ISIS an edge to choose targets and mobilize troops. Ex-Iraqi army officers who joined the ISIS made the difference on the ground by creating as regular an army of troops and as the state run institutions in Syria.
This situation, even if not seen at this stage as an immediate threat, is building up nevertheless and the security option traditionally adopted by Central Asian Republics and Russia cannot handle the approaching threat.
Any political instability in Central Asia is the door that ISIS and local militant groups in Central Asia are waiting for. Although a substantial policy change in Central Asian Republics is not expected anytime soon, even if it occured it already appears to be too late.

Bottom line: The Central Asian Republics never expected the threat coming from Afghanistan to be this close! "This was our miscalculation," foreign Minister of Kazakhstan Erlan Idrissov told Wall Street Journal while commenting on the NATO withdrawal from Afghanistan: "Now we don't believe we are immune anymore."