IRS scandal: Lois Lerner's secret, personal email account was perfect cover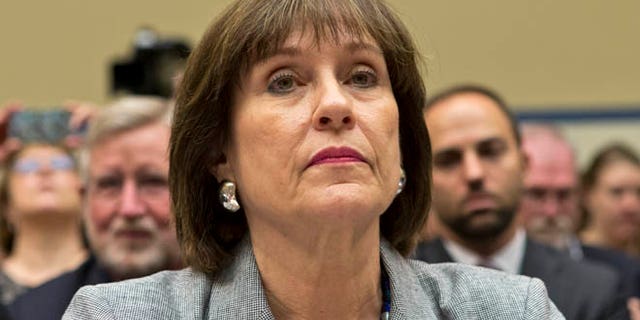 It reads like another page out of a Hollywood script.
Former top IRS official Lois Lerner – at the center of a well-orchestrated scheme targeting conservative organizations – used an alias while at the IRS.
In new documents just released, an IRS attorney has confirmed that Lois Lerner used another email to conduct IRS business – under the name of "Toby Miles."
That revelation prompts this question: why would the director of the Exempt Organizations Unit use an alias – a secret, personal email account while at the IRS?
You don't have to think very long to come up with the answer.
Lois Lerner – who was permitted to retire from the agency with a reported $100,000 a year pension paid by taxpayers – is under investigation by Congress for her role in unlawfully targeting and discriminating against conservative organizations.
We know that Lerner used her official IRS email to participate in the orchestration of this targeting scheme – even plotting with the Department of Justice (DOJ) to fabricate evidence – to, as she put it, "piece together false statement cases" so the DOJ could launch criminal prosecutions of law-abiding citizens in the absence of any complaints or evidence of wrongdoing.
That stunning admission was communicated via Lerner's official IRS email account. A secret, personal email account gives her cover – an opportunity to communicate even more outrageous and illegal tactics – without her real identity tied to the emails.
We can only imagine what kind of information is included in emails from "Toby Miles."
Of course, this newly discovered email account should come as no surprise to anyone. As the Washington Times reports, this email discovery underscores what's become standard operating procedure inside the Obama Administration:
"The use of secret or extra email accounts has bedeviled the Obama administration, which is has tried to fend off a slew of lawsuits involving former Secretary of State Hillary Rodham Clinton and her top aides, the White House's top science adviser, top Environmental Protection Agency officials and the IRS."
The revelation of Lois Lerner's alias while at the IRS is certain to prompt even more questions by Congressional investigators – including whether privacy laws were violated with the use of this personal email account.
Earlier this month, the Senate Finance Committee released its findings on the IRS targeting scheme concluding that in addition to gross mismanagement at the IRS, the evidence showed partisan political animus resulted in the unwarranted targeting of conservative groups because of their political beliefs.
Lois Lerner wasn't shy about putting her thoughts in emails. In documents recently released, Lerner called Republican critics "evil and dishonest" and "hateful." She even chastised members of the House Oversight and Government Reform Committee following a hearing in 2014 – labelling their pursuit of the truth as "bad behavior."
We know Lois Lerner used her official IRS email account to communicate about the targeting scheme. And now, we look forward to finding out what "Toby Miles" had to say about all of this, too.