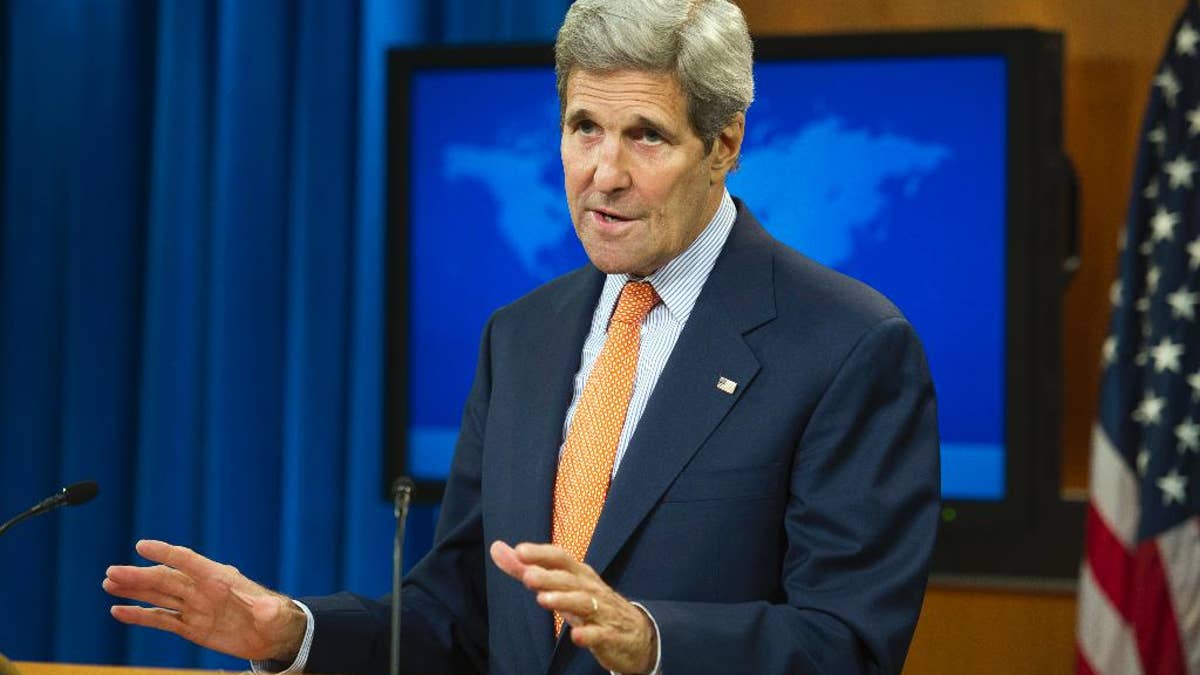 Berlin – The U.S. nuclear deal with Iran that allows the infusion of massive amounts of cash into Iran's coffers permits Tehran and its proxies to continue their war against the United States, Europe, and Israel. And Iranian dissidents in Europe and within the Islamic Republic are endangered because of the nuclear deal.
Three years ago, U.S. intelligence officials said a joint Iran-Hezbollah terrorist operation murdered five Israelis and their bus driver in Bulgaria. Now, with the signing of an Iranian nuclear agreement last week, the leading state sponsor of terrorism -- the Islamic Republic of Iran -- will get an estimated $150 billion in sanctions relief payments.
Iran's chief proxy, the Lebanese-based terrorist entity Hezbollah, will likely reap a share of the sanctions cash. Iran's proxies, including Hezbollah, have carried out attacks on American service personnel in Iraq since 2003, resulting in the deaths of as many as 1,000 soldiers.
Making matters worse, European companies and politicians rushed to Tehran last weekend to help jump-start Iran's cash-starved economy with investments. German Vice Chancellor and Economic Minister Sigmar Gabriel spent three days in Tehran with business representatives from the engineering giants Siemens and Linde, as well as the automobile manufacturers Mercedes-Benz and Volkswagen.
Will European businesses and political leaders enable Iranian regime terrorism?
It is worth recalling that in 2008 the then-joint Finnish-German telecommunication company Nokia-Siemens sold surveillance technology to Iran's regime. The equipment was used a year later to crackdown on Iranian democrats, who flooded the streets of Tehran to protest the country's fraudulent election. Iran's security apparatus used the monitoring devices to stifle Twitter, Internet and mobile communications among the demonstrators.
The state-of-the art surveillance system, which can be used against U.S military and diplomatic personnel in the Middle East, allows Iran's regime to monitor airplane movements, financial transactions and intercept telephone and mobile communications.
Iranian jingoism remains a serious threat to the U.S. However, ordinary Iranians also face dangers from Tehran's clerical rulers.
Kevin Kühnert, the head of the youth organization for Gabriel's Social Democratic Party in Berlin, neatly captured the problem: "I don't want to see pictures in which people are hanged from German cranes."
As a result of the lifting of Iran sanctions, the Federation of German Industries estimates that exports to the Islamic Republic could rise to more than $10 billion per year. Iranian imports to Germany and other European countries also will climb rapidly.
Iran has the fourth largest reserve of oil in the world. Hence, European energy giants such as France's Total, the British-Dutch joint company Royal Dutch Shell, Austria's OMV, and Italy's Eni S.p.A. are slated to revive Iran's energy sector. Disturbingly, the windfall of profits for Iran will enable the Mullah Regime to funnel cash to its wholly-owned subsidiary, Hezbollah.
The terrorist group Hamas, which controls the Palestinian enclave of Gaza, has received missiles from Iran over the years to launch against Israel. It is not naïve to expect that Iran will ramp up its supply of missiles to Hamas.
In 2013, Hezbollah members in Nigeria planned to target U.S institutions. According to Nigerian prosecutors, the Hezbollah operatives had "enough [military hardware] to sustain a civil war in Nigeria."
After Hezbollah operatives blew up an Israeli tour bus in Bulgaria in July 2012, the EU merely outlawed the so-called military wing of Hezbollah.
The EU sanction has not deterred the Shiite terror entity from planning new attacks in Europe. Just this month the Hezbollah operative Hussein Bassam Abdallah pleaded guilty in a Cypriot court for plotting a terror attack. He amassed 8.2 tons of the chemical explosive ammonium nitrate. Sadly, the EU refuses to evict Hezbollah's entire organization from the 28-member country European Union. The United States, Canada and Israel classify Hezbollah's entire organization as a terrorist entity.
A contingent of 700 pro-Hezbollah and Iranian regime supporters appeared this month in the heart of Berlin to march against the U.S and Israel. Germany's June domestic intelligence report showed 950 active Hezbollah members within its borders. Iran's terrorist network was responsible for the assassination of Kurdish dissidents in Berlin in 1992 and Vienna in 1989.
The nuclear deal ensures that it will be business-as-usual for Iran.