In 2014 future looks brighter for women and the GOP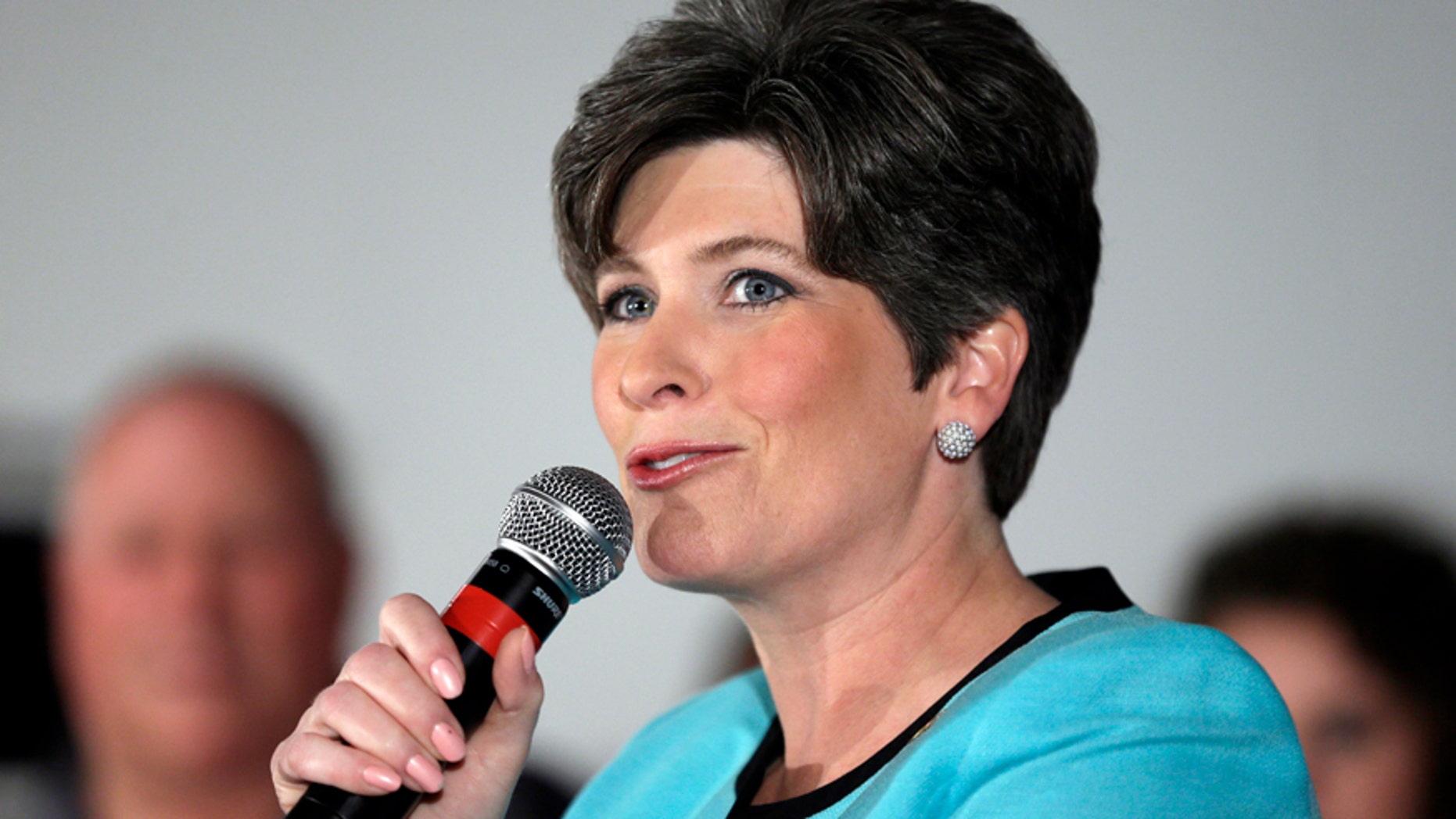 We're only 16 days into June and already it's been the biggest month of the year for Republicans.
Last Tuesday night House Majority Leader Eric Cantor was defeated by his primary challenger Dave Brat.
The week before Iowa State Senator Joni Ernst defeated her challenger in the state's Republican primary.
[pullquote]
Both these races, in victory and defeat have the power to make a difference in national politics.
There will be plenty written about the Cantor defeat and the future of GOP leadership in the House.
But the Ernst victory also deserves a good look with some perspective.
First, the details. Ernst won a contentious five-way primary on June 3 to become the Republican nominee in the race to replace retiring Democrat, U.S. Senator Tom Harkin. In the November election she will face Congressman Bruce Braley, a Democrat who represents Northeastern Iowa in the House of Representatives.
Win or lose in the general election Ernst is a rising GOP star with unrivaled potential to change the look of the party and stand as the face of Republican women.
We've had contenders for this throne. One of the recent candidates was former Alaska Gov. Sarah Palin, the party's vice presidential nominee in 2008. Palin's Alaska background was unique. Hunting moose and catching salmon made her less of a representative for all American women than a one of a kind personality. The fact that she quit her day job as governor, before finishing her first term in Juneau, also sent mixed signals about her future ambitions.
Minnesota Congresswoman Michele Bachmann was another contender for Queen of the GOP. Her failed bid for president is in the rearview mirror. Now, she is leaving office. Just like Palin her political past is now far brighter than her political future.
There are several other women on the national stage who may also reflect a brighter future who women in the GOP. They are New Mexico Gov. Susana Martinez and Washington State Rep. Cathy McMorris Rodgers, who gave the Republican response to President Obama's State of the Union address this year. There is also New Hampshire Senator Kelly Ayotte.
The challenge for Ernst is going to be avoiding the temptations that sank Palin and Bachmann. They became stars by making extreme statements to fire up the conservative Tea Party base. But those same statements diminished their standing, and their party's standing, with women voters, especially younger, educated, more politically independent women who constitute the heart of the swing vote that is the future of American politics.
In the months leading up to the general election in November, Ernst has the chance to do the work necessary to study the issues and the policies that can draw supporters to her candidacy. She has shown the ability to bring a woman's approach to what she has learned before playing to the politics of the hard right.
The GOP needs a woman like Ernst.
She is a very young grandmother at 43. She knows family issues.
She showed this with her now-famous TV campaign about castrating hogs. Speaking in a way that resonated with voters Ernst said she "grew up castrating hogs on an Iowa farm" so she "knows how to cut pork" and vowing to make the big spenders in Washington "squeal."
With that ad Ernst signaled to voters that she knows what it means to be a working woman.
The ad became a YouTube sensation, going viral and getting a ton of play in the conservative media. It is a great example of how even in this age of Super PACs and millions of dollars of so-called "dark money" -- one clever, funny, memorable ad, delivered with authenticity and a sense of humor, can change a political campaign overnight.
Then there is her military background. Ernst is an Iraq War Veteran and a Lieutenant Colonel in Iowa Army National Guard with 21 years of combined service in the Guard and the Reserves.
She is already a trailblazer for women in her state. Iowa is one of only four states in the nation that has never elected a woman to Congress. The other three are Delaware, Mississippi and Vermont. However, both Delaware and Vermont have had women governors.
In looking ahead to November, keep in mind that Iowa is very much a purple state. Barack Obama carried the state in both the 2008 and 2012 presidential elections.
Ernst has already won the backing of such GOP stalwarts as Florida Senator Marco Rubio, former Alaska Governor Sarah Palin and former presidential nominee Mitt Romney. One of her opponents, a conservative talk radio host, won endorsements from Texas Governor Rick Perry and former Pennsylvania Senator Rick Santorum. The endorsement contest was described by some as a rematch of the 2012 Iowa Republican Primary between Romney, Santorum and Perry.
Ernst managed to find a win in that clash of conservative titans. And, her primary victory is all the more impressive when you consider she was behind in the polls just two months ago in a crowded GOP primary field.
Not long ago I wrote about the problem the GOP is going to have with the so-called "gender gap" in 2016, especially if Hillary Clinton or Elizabeth Warren is the Democratic presidential nominee:
"If the Democrats nominate Clinton or Warren the GOP will be busy telling swing voters — lots of white working women — that fixing the growing income divide is more important than putting a woman in the White House. Jobs are the number one issue for Americans and especially for middle and working class white women, the so-called "blue collar moms." The importance of making an economic pitch to white women voters is clear from the recent outbreak of arguments among Democrat over economic policy."
The political reality is that the GOP is in desperate need of credible female candidates and surrogates like Ernst heading into 2016.
Watch the results out of the Hawkeye State very carefully when you tune in to Fox for Election Night 2014 coverage in five months.