If Santorum loses Ohio on Super Tuesday, he loses the GOP nomination fight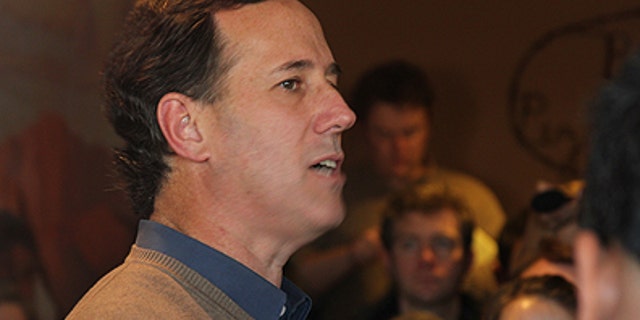 NEWYou can now listen to Fox News articles!
Tuesday's primaries bent the GOP presidential contest solidly in Mitt Romney's direction. Trailing Rick Santorum by 10 points in the Inside Michigan Politics/MRG poll two weeks ago, Mr. Romney battled back to win his birthplace by three percentage points. He beat Mr. Santorum by 20 points in Arizona, sweeping all the state's 29 delegates.
Michigan was Mr. Santorum's best shot at delivering a fatal blow to Mr. Romney. He logged as many campaign stops as Mr. Romney, and he benefited from a social-conservative majority in the western part of the state. His super PAC spent more than it had in any other contest. Ron Paul and Newt Gingrich left both states largely to him—Mr. Paul focusing on the upcoming caucus states (Washington, Alaska, Idaho, North Dakota), and Mr. Gingrich trying to stop his slide in Georgia (his home state) where polls show Mr. Santorum gaining.
Yet Mr. Santorum couldn't beat Mr. Romney mano-a-mano. Unforced errors played a role. Mr. Santorum's crude dismissal of John F. Kennedy's famous 1960 speech advocating the strict separation of church and state didn't come across well. Nor did his suggestion that wanting everyone to attend college is snobbish. And his robocalls inviting Democrats to crash the GOP contest boomeranged.
Karl Rove is a former senior adviser and deputy chief of staff to President George W. Bush. He is a Fox News contributor and author of "Courage and Consequence" (Threshold Editions, 2010). To continue reading his column in The Wall Street Journal, click here.