If only Hillary had read a passage from Juanita Broaddrick's book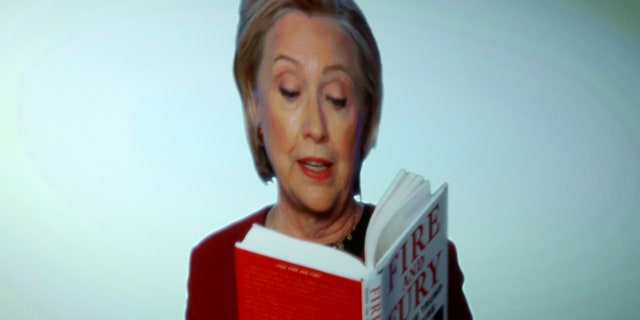 NEWYou can now listen to Fox News articles!
Hillary Clinton emerged from the woods of Chappaqua, New York to crack a joke at President Trump's expense during Sunday night's Grammy Awards.
The sketch featured John Legend, Cher, Snoop Dogg, DJ Khaled and Cardi B auditioning to read the spoken word version of Michael Wolff's error-laden anti-Trump book, "Fire and Fury."
Click here for a free subscription to Todd's newsletter: a must-read for Conservatives!
The crowd inside Madison Square Garden erupted in deafening cheers when Hillary made a surprise appearance — reading a passage about President Trump's love for McDonald's.
Donald Trump, Jr. had perhaps the best retort of the night – tweeting:
"Getting to read a #fakenews book excerpt at the Grammys seems like a great consolation prize for losing the presidency."
Click for more from ToddStarnes.com.