Hurricane Florence: I rode out the storm – this is what it was like when 90 mph winds were above my house
The eye wall of Hurricane Florence rolled over my house at about 6:00 a.m. Friday morning. And in about 20 minutes the storm took apart the woods full of old oak and magnolia trees that bordered my property along the road. There was one tree left standing. Then it leaned against the three massive pines in my backyard into a 30 degree angle before they finally collapsed.
The big pine in the front yard was at a 30 degree angle too. I was so certain it was going to fall into my living room. I began to pack things into my garage in preparation of moving in there.
I ventured outside into the 90 mph wind and contemplated cutting it down into the street right as the eye of the storm was above us.
My neighbor, Terry, was standing in his yard and we talked as the wind swayed us back and forth. He was so confident that this tree wasn't coming down and that I shouldn't worry about it. I went back inside soaked, but less worried for sure. And he was right, it held.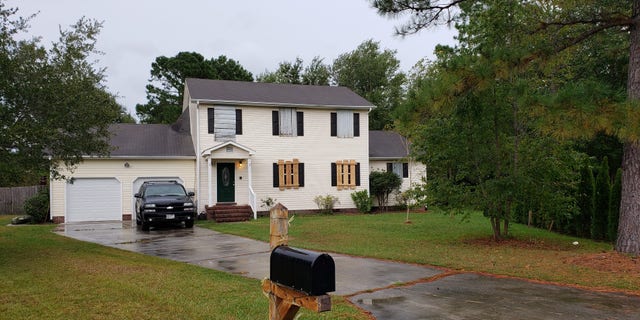 Almost all of my neighbors, nearing retirement age, rode out the storm. The best thing I've seen all day was three households of these older neighbors pitching in to clear a tree from another neighbor's front yard while the storm was still very active.
One of them produced a bulldozer and the rest cut with chainsaws and hauled limbs until it wasn't a hazard anymore all while it poured rain and howled wind.
People here spend a lot of time outdoors. We have equipment, resources and work ethic. This will not be a "Mad Max" Post-Apocalyptic Hurricane environment. Only the pre-Hurricane parties have that vibe.
My buddy Charlie said on Facebook that I had laid down the law in my last article on why people here stayed put. I liked that. But I'm just projecting the attitude of many here who would help you if they could and that's why you help them.
What was it like experiencing the 95 mph sustained winds of Florence's eye wall when it landed?
Well, I live about five miles behind Wrightsville Beach, where the storm made landfall. It got real here.
My house shook back and forth as every tree was breaking and falling in my backyard. My babies' tree house, swing set, and trampoline are toast. As is my fence, privacy trees, my awesome old oak wood is splintered, my back gutters peeled back from the house, banging violently for hours. The siding on the west side as well as the fascia and soffit have entered earth's atmosphere.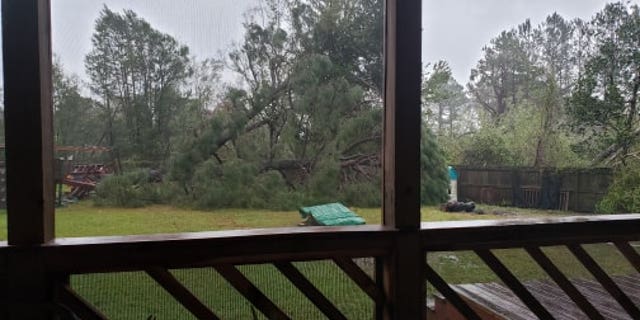 Yet, by 11:00am I was in high spirits. My house was in one piece, I wasn't hurt, my babies are safe, and the worst of the storm had passed.
A bunch of trees fell but none of them hit anything or hurt anyone. We are all worried about flooding but what can you do but stay positive?
Tonight, I shall grill a pork loin, chat with my lady and check in with the folks, all of whom are fortunately okay. The storm is still going pretty strong outside as of right now but it's nothing like earlier.
I am feeling extra thankful as I count my blessings and think of those who were not as lucky.
Tomorrow, if this storm finally passes, my rugby boys and I are going to take to the town with chainsaws and help with the aftermath. Like everything, we plan to have a good time doing it.