Huma and Monica - A tale of two interns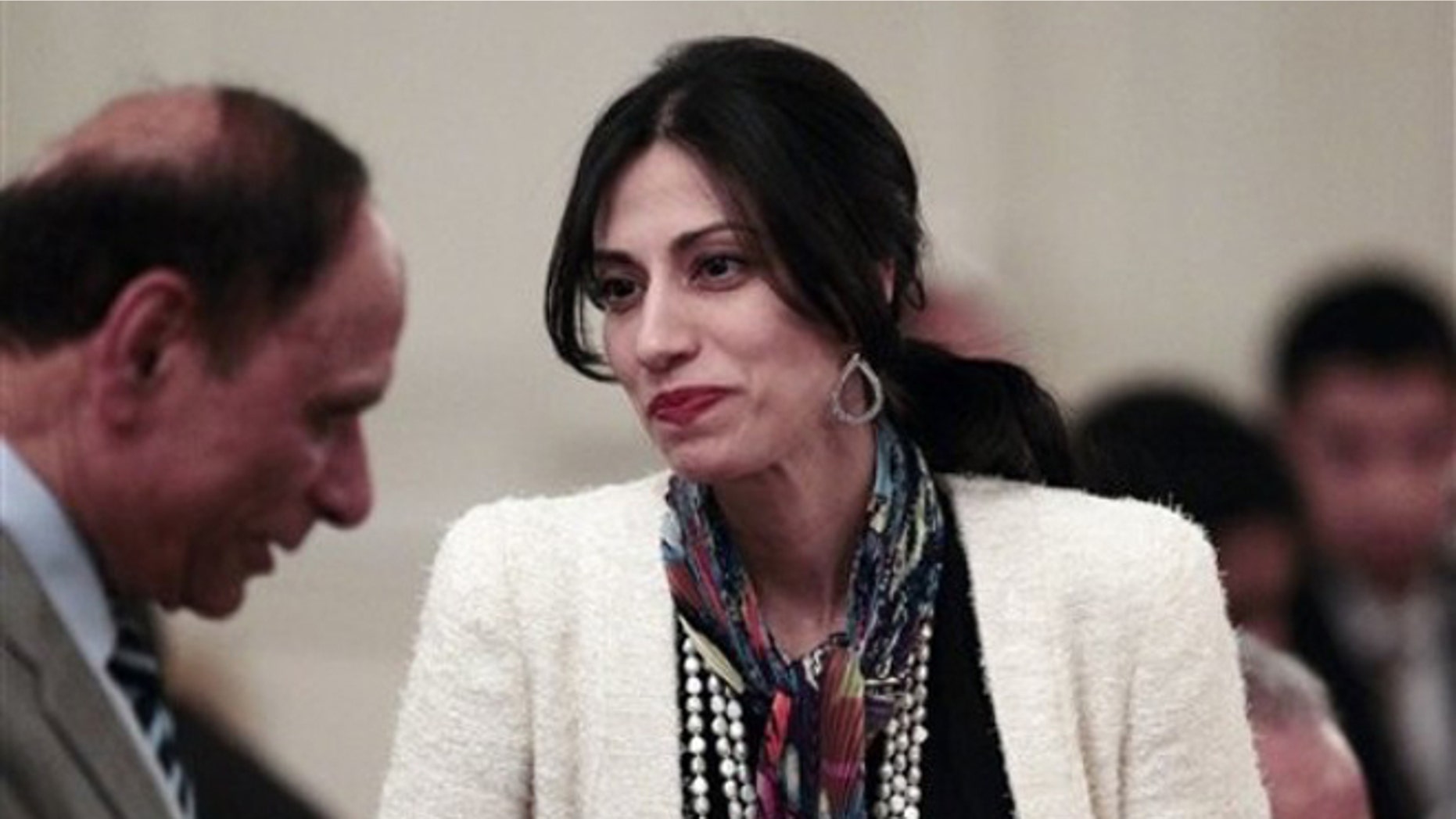 Soon after Huma Abedin announced that she was separating from serial sexter Anthony Weiner, Clinton campaign water carriers insisted the family's troubles were a private matter and not public fodder. A noble sentiment, but it's a little late for such drivel.
In fact, the Abedin saga offers a case study of how getting too close to the Clintons often brings tears and regrets. Recall that Abedin, like Monica Lewinsky, was a White House intern during the last Clinton regime.
Unlike Lewinsky, who was cast aside as so much trash after her dalliance with the president, Abedin seemed only to thrive in the Clinton family orbit. Over 20 years of total dedication to Hillary, she became indispensable and was rewarded with the trappings of money, power and more.
Anna Wintour anointed Abedin a fashion trend-setter, and soon the words "glamorous" and "beautiful" started popping up next to Abedin's name. She was an "it" girl, mysterious and powerful, an image cemented in 2010 when she married Weiner, then a rising member of Congress.
Hillary encouraged the relationship and Bill Clinton officiated at the wedding, held at a Long Island castle. Abedin wore a white Oscar de la Renta gown, proof that she had arrived.
The affair was proof, too, of how wonderfully generous the Clintons were to have taken in this Muslim girl from Michigan and treated her, as Hillary said that day, like "a second daughter."
Alas, that was the top of the cycle, and we are now at the bottom. With her marriage in shambles and a child caught in the middle, just as the campaign enters the stretch run, Abedin also must contend with the many Clinton scandals, where she is a central player.
No wonder cameras caught her looking wan and distraught on Sunday, not far from her fairy-tale wedding castle. All things considered, Monica Lewinsky was the luckier intern.
To continue reading Michael Goodwin's column in the New York Post, click here.