How a Trump administration could back revolutionary education technology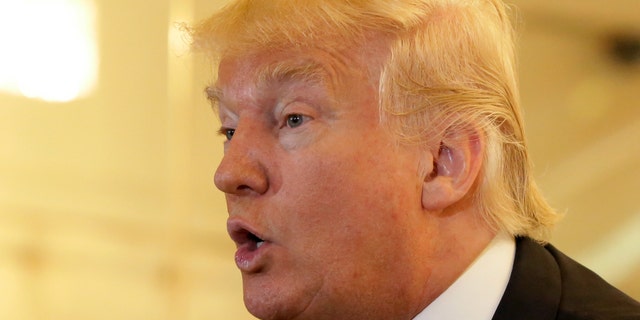 President-elect Donald Trump's choice of Betsy DeVos as his nominee to head the Department of Education is a strong sign that his administration could increase the use of revolutionary educational technology (edtech) to dramatically improve instruction for millions of children in America's schools.
While she is better known for her support of charter schools and school voucher programs to provide families with public funds to send their children to private schools, DeVos is also a longtime advocate of edtech. She favors computer-assisted instruction to meet the individual educational needs of each child, providing a digital version of what a one-on-one tutor would do.
DeVos serves on the board of the Foundation For Excellence in Education, a reform group headed by former Florida Gov. Jeb Bush. The group states in its Reform Agenda: "Technology can revolutionize education and help ensure no student is bored or left behind. The Foundation supports the use of technology to offer students access to a high-quality, customized education and empower teachers to help their students succeed."
Through the Dick and Betsy DeVos Family Foundation, DeVos and her husband support the West Michigan Aviation Academy, a public charter school they founded in Grand Rapids. The school is full of personalized learning facilities, including a separate computer science program and instruction in robotics. It even has a computer-aided drafting and design course.
In accepting her nomination DeVos said she is looking to do big things. "The status quo in education is not acceptable," she said in a statement. "Together, we can work to make transformational change that ensures every student in America has the opportunity to fulfill his or her highest potential."
Another important edtech advocate is Peter Thiel, co-founder of PayPal, who spoke on Trump's behalf at the Republican National Convention and was a major donor to the president-elect's campaign. The billionaire investor is a partner of Y Combinator, a seed accelerator that funds startups, and OpenAI, a nonprofit research company that promises to develop "friendly" artificial intelligence.
Thiel has also invested in a string of education software companies. These include Knewton, which develops adaptive teaching software, and Clever, which helps connect software products for schools so that data can be more easily shared.
The single biggest roadblock to accelerating the adoption of effective edtech in American classrooms is a lack of sufficient knowledge by local school district officials about what to buy and who to buy it from.
Each edtech company salesperson claims the product he or she is selling is best. Sorting through these competing claims poses an enormous challenge for school purchasing officials, who are in most cases not edtech experts.
To solve this problem, more and more school superintendents are working together to share their knowledge and experience about edtech products.
More than 2,900 school superintendents have already signed up for the Future Ready Schools initiative, which helps school district leaders plan and implement personalized edtech learning strategies to benefit students. Each participating school district commits to install infrastructure so classrooms have high-speed internet connectivity.
Many other organizations have been formed to evaluate edtech in individual school districts around the country. These include iZone in New York City, the LearnLaunch Institute in Boston and the Instructional Technology Initiative in Los Angeles.
In addition, a nonprofit called TEC (the Technology for Education Consortium), where I am chairman of the board, was created this year to help school districts work together to get the most value for every dollar they spend on edtech and buy the most appropriate products. Funded with a $750,000 seed grant from the Bill & Melinda Gates Foundation, TEC has brought together 44 school districts – including some of the nation's largest – to share edtech purchasing knowledge at no charge to the districts.
When I was in elementary and secondary school in the 1950s and 60s, edtech consisted of the occasional film or filmstrip we saw in class. Teachers relied on blackboards as the primary visual aid for lectures and discussions. My classmates and I did research by finding books through the card catalogue housed in enormous filing cabinets at the library.
We live in a far different world today. To cite just one example: The G Suite for Education (formerly called Google Apps for Education) enables students to work with each other and with teachers in collaborative ways no one could imagine a few decades ago. Features get critiqued by the Google community in lightning-fast time and frequently are improved as quickly by the vendors, or are jettisoned by the community. It is a virtual ecosystem with the potential to make serious progress.
ln the years ahead, learning and working with computers and other technology will only grow in importance. To enable our children to thrive and get good jobs in the future, edtech must become an integral part of their classrooms quickly. This should be a high priority for the Trump administration, other government officials and schools across the nation.