Grenell: As Secretary of State Hillary proclaimed "Our Goal is to Help Strengthen Russia"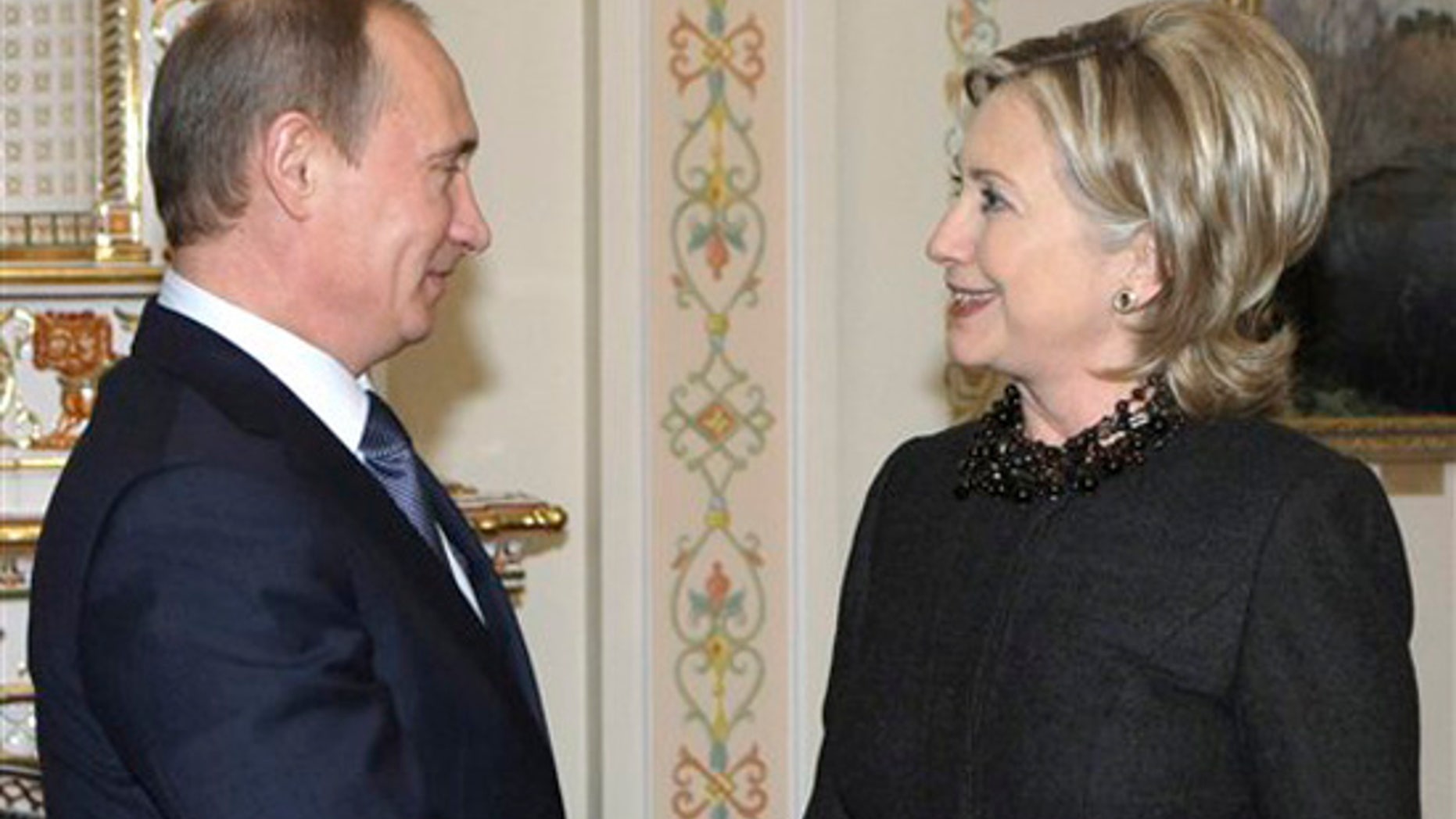 Hillary Clinton has mocked Donald Trump for saying that Russian President Vladimir Putin is a strong leader.  But in a newly discovered interview with Vladimir Pozner of Russia's First Channel Television on March 19, 2010, given while she was Secretary of State, Hillary Clinton says, "our goal is to help strengthen Russia".
"One of the fears that I hear from Russians is that somehow the United States wants Russia to be weak. That could not be farther from the truth. Our goal is to help strengthen Russia. We see Russia with the strong culture, with the incredible intellectual capital that Russia has, as a leader in the 21st century. And we sometimes feel like we believe more in your future than sometimes Russians do," Hillary Clinton says.
It's a stunning admission from Hillary:  she believes more in Russia's future than Russians do?
As Secretary of State, one of the first moves Hillary Clinton made was to tell Russian Foreign Minister Sergey Lavrov that she wanted to put the U.S.-Russian relationship on a different path than where it was headed during the George W. Bush administration.
It was then-Secretary of State Hillary Clinton's belief that something different must be done with the Russians.  She infamously stood with Lavrov at a high-profile press conference holding a large red button and called for both countries to press a "re-set" on the relationship.
In an uncomfortable moment during the staged, campaign-style gimmick in front of the media, Lavrov told Clinton that she had made a mistake in the translation of the word "re-set".  Lavrov told Clinton she had used the Russian word for "re-charged" rather than "re-set."  It was a foretelling moment.
Soon thereafter, the Russians were outmaneuvering Clinton and moving military hardware into Syria, working with the Iranians and diplomatically organizing the Middle East while the U.S. sat idly by.
But Hillary Clinton's work as Secretary of State DID accomplish her stated goal: she ended up strengthening Russia.