Gold Star Wife: Global War on Terrorism memorial is a dream come true for families of the fallen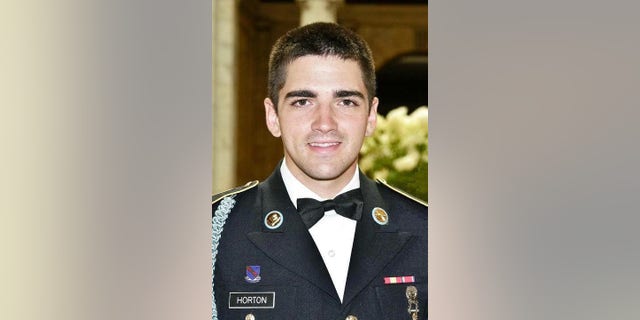 NEWYou can now listen to Fox News articles!
This Memorial Day marks the seventh for this national holiday that is deeply personal to me.
On September 9, 2011, my twenty-six-years-young husband, SPC Christopher David Horton, gave his last breath wearing the cloth of our nation after being shot to death while on a mission in Paktia, Afghanistan. That moment when I received the knock on my door that would take my soul with it - each pounding thud on the freshly painted wooden white door shattered my heart into more pieces than I ever thought possible of the human heart. Since that day six years ago, I have been on a mission to ensure that Chris is never forgotten, and that those who lie beside him and rest near his head and feet in the sacred grounds of Arlington National Cemetery and across the nation have a voice – because I knew if I didn't fight to give them one, to many, they would remain faceless and nameless. I wanted to give my husband that best I had to give back to him for giving his life for me.
Since that day on September 9, 2011 when everything changed forever, I now live each day with a new purpose and with a new mission in life to honor the fallen. This Memorial Day, which is a day of remembrance to honor the fallen, there is no greater way to do that than to give them a physical memorial on the national mall where those who fought alongside them, those who mourn them, those who loved them, and those who just want to honor and remember them can come together as a nation to memorialize their sacrifices.
This year, the Vietnam Veterans Memorial is hosting its annual Memorial Day Ceremony at The Wall, while the WWII Memorial plans for its own Memorial Day Observance. As a widow from the Global War on Terrorism, every year I struggle to find the right place to gather with other families of the fallen to honor our heroes. I have always dreamed of the day when a memorial will stand on the national mall and honor the very other half of my heart. Unlike other wars, GWOT families of the fallen do not have a central place of healing to gather and honor lives lost.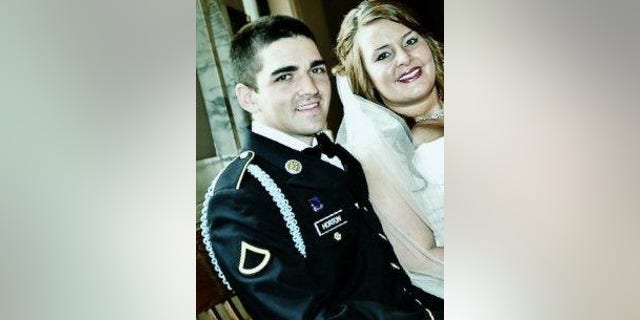 After nearly 17 years of war in the Global War on Terrorism across the globe, and with no end to the fight in sight, now is the time to bring honor to those who continue to fight, bleed and die for us. I was enthusiastic and grateful to know that there is an organization in place doing just this. The Global War on Terror (GWOT) Memorial Foundation, the congressionally-designated non-profit foundation tasked with organizing, fundraising and coordinating efforts to build a new memorial on the National Mall in Washington, D.C., passed legislation in August of 2017 to make this memorial a reality. The unique and incredibly special thing about this memorial is that America gets to come together to build it – because this memorial will be representative of us as an American people. We are resilient, we are warriors, and we are the everyday Americans who have fought, bled, and died to defend freedom.
This generation of warriors who have fought, bled, and died in the Global War on Terrorism chose to volunteer when our country needed them the most after we were attacked in an act of terror on our own soil.
Many Americans aren't aware that since Sept. 11, 2001, nearly 3 million Americans have deployed in support of the Global War on Terror, and of those service members, close to 7,000 have been killed, with 52,000 wounded in action and an estimated 20 percent of veterans returning home grappling with the invisible wounds of war such as posttraumatic stress (PTS) and traumatic brain injury (TBI). This generation of warriors who have fought, bled, and died in the Global War on Terrorism chose to volunteer when our country needed them the most after we were attacked in an act of terror on our own soil. Many men and women heard the call and raised their right hands to serve and defend this nation.
This Memorial Day I urge my fellow Americans to take up the mission I started six and a half years ago – to ensure that Chris and the fallen are never forgotten, and to honor them by coming together as a nation to remember them by building a national memorial. It's the least we can do for all that they have given to us. After all, America is literally propped up by the blood of patriots.
This summer, GWOT Memorial Foundation will formally request public input on the future memorial's themes and design to ensure it reflects the American people as a nation. Please follow their progress and join us in this amazing and sacred mission of honoring the fallen, and those who have fought and bled for us defending our nation against terrorism.