Give Trump three cheers for standing up to an anti-American deal with Australia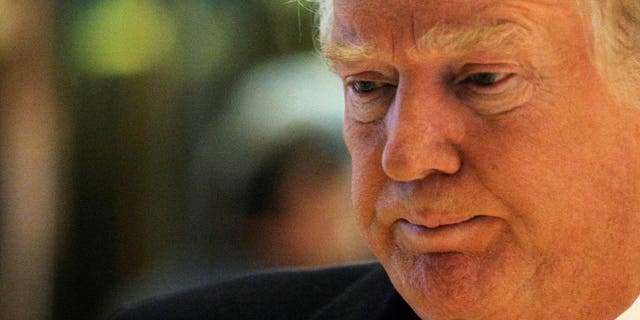 Three months ago, with the entire world watching, Donald Trump pulled off a political miracle. With America teetering on the precipice of mediocrity, wrestling with potential obscurity and up against unimaginable opposition, the master builder from New York pulled one out for mankind.
His election to the presidency on Nov. 8 secured our inoculation from a European existence and struck a blow to Islamist ambitions, granting us a reprieve that historians someday may say saved Western civilization itself. It very much recalled Winston Churchill's affectionate jibe: "America always does the right thing, after exhausting every other option."
But just five days after Trump made political history, President Obama and Secretary of State John Kerry quietly, and I believe vindictively, laid a land mine for the next president.
Two months earlier, in the dying days of Obama's administration, they had struck a backroom deal with Australia's prime minister, Malcolm Turnbull — someone very much in their own political mold — to take 1,250 refugees who were being held in an Australian detention center. The people in question either hailed from Iran, Pakistan, Afghanistan, Iraq, Somalia or Sudan, or they had been classified stateless.
With Trump the unexpected winner, Obama and Kerry quickly encouraged Turnbull to rush forward a press conference that had been planned for this year. On Nov. 13, he announced the agreement.
Turnbull, whose own political survival relied so heavily upon the deal going through, knew how hard Trump had campaigned against accepting refugees from the Middle East. He sensed an opportunity to trap Trump, and he obliged.
He and Obama had agreed to resettle the refugees Australia had refused to admit from countries of national security concern — two of which the State Department has designated as state sponsors of terrorism — in America, and he bet the house that Trump would honor the agreement
What was Turnbull thinking?
That President Trump, who prides himself on being a tough negotiator and whose raison d'etre is making good deals that put America first, would humiliate himself by breaking his own campaign promises?
This deal has zero upside for America.
It is no wonder that Trump reportedly embarrassed the prime minister personally, and undeniably devastated him politically, in a telephone conversation, the details of which were leaked to the Washington Post.
There is a special relationship between Australia and the United States — but it requires respect on both sides.
Trump has every right to be furious. This deal was designed to "box him in" with a fait accompli, a done deal that honors something he explicitly opposed with the expectation that he would submit to it to preserve the "special relationship."
Putting America first is a bold approach that will test traditional ties and diplomacy, at least at first. But it is necessary action.
There is no better example of America being taken advantage of than this deal. Why should America take in undesired lawbreakers from Muslim-majority countries at a time of radical Islamic terrorism?
President Trump isn't protecting your feelings. He's protecting your family.
I came to the United States to make, not to take. To give, not to receive. To join it, not to change it. I came to promote American values, not to undermine them. We must demand the same from all who wish to call America home.
As an immigrant from Australia, I echo the words of the president to the Australian prime minister in his telephone call:
"I don't want these people."