German coffee company crushes American family's dream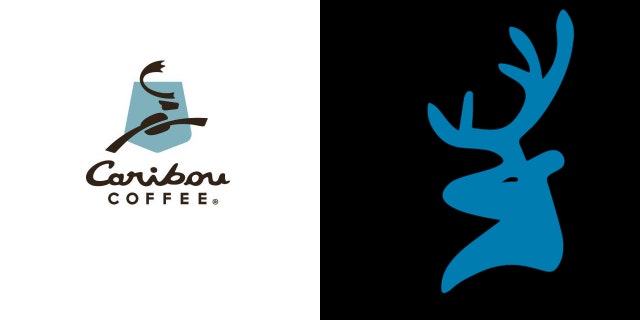 NEWYou can now listen to Fox News articles!
When folks around Beulah, Michigan get a hankering to eat breakfast for dinner, they'll more often than not head over to the Blue Caribou Café and order a Hypocrite Omelet. (That's a vegetarian omelet with your choice of meat.)
Ever since it opened nearly two years ago, the Blue Caribou Café has become a gathering place for locals and tourists in this resort town on the shores of Northern Michigan's Crystal Lake.
Click here to join Todd's American Dispatch: a must-read for conservatives!
"It's a place where everybody can come and feel come – just to find a friendly-face and good food," Kelly Chorley told me. It was our American dream – to own a cute little hometown restaurant where everyone is welcome."
But now the Chorley family's dream has become a nightmare.
The Caribou Coffee Company, a Minneapolis-based German-owned company, filed a lawsuit recently against the Blue Caribou Café accusing the mom-and-pop diner of causing them irreparable harm.
The nation's second-largest coffee chain alleges that the café's logo and name were too similar to their logo and name.
PODCAST: Click here to listen to the latest Todd Starnes Show podcast!
"The only comparison is the word 'caribou'," Kelly told me. "I don't know how you can copyright an animal."
Nevertheless, the Caribou Coffee Company ordered them to cease and desist using the name and the log in a trademark infringement lawsuit filed in Grand Rapids.
It didn't seem to matter that the nearest Caribou Coffee shop was nearly 300 miles from Beulah. It didn't seem to matter that the two logos are completely different. And it didn't seem to matter that one caribou was blue and the other was brown.
And there was one other significant difference.
"They are a coffee shop. We are a full-service restaurant," Kelly said.
It really didn't matter, though – because the small family business could not afford to fight the big corporate giant in court.
"We don't have the money to fight them," she said. "I don't see how we are a threat to them. They said we are causing them irreparable harm."
Even more frustrating – Kelly said she did her due diligence with the state of Michigan to name her business.
"I did legally what I was supposed to do," she said. "This is a big German corporation and I am a small town business in the middle of Northern Michigan. It's not fair. It's not right."
A Caribou Coffee Company spokesperson did not return my emails seeking comment.
Kelly and Eric Chorley opened the Blue Caribou Café on Memorial Day 2014. The café quickly became known for their all-day breakfast and giant scoops of Moomers Ice Cream.
"It's the best ice cream," Kelly said.
Running the café is a family affair. All five of their kids pull a shift. The teenagers cook. The 12-year-old busses tables and the 10-year-old is a utility player – doing whatever is necessary so long as she gets paid in ice cream.
"You've gotta have a big family to run a family restaurant," Kelly said.
Money was always tight – but when Eric was injured in a car accident last November – it got even tighter.
"We emptied our savings account," she said.
Her husband was injured on Nov. 6, 2015. Five days later they were served papers by the Caribou Coffee Company.
Attorneys estimated it would take as much as $50,000 to fight the German-owned company. The Chorleys opted to change their name instead. But that set them back $5,000.
And that doesn't include developing a new name, logo, sign, new menus, and shirts. And it all has to be completed by July 6.
Customers have offered to chip in a few dollars – through a GoFundMe.com page – which can be accessed by clicking here.
The Record-Eagle newspaper reports that Clockwork Integrated Marketing has offered their services free of charge to help the café with their new name.
"We were just touched by their story," chief creative officer Rachel Tompkins told the newspaper.
Neighbors helping neighbors – now that is truly the spirit of this great nation.
And with a little bit of luck, the Chorley family will soon be on their way to living out their American dream.