Geraldo Rivera: Calling All Women Warriors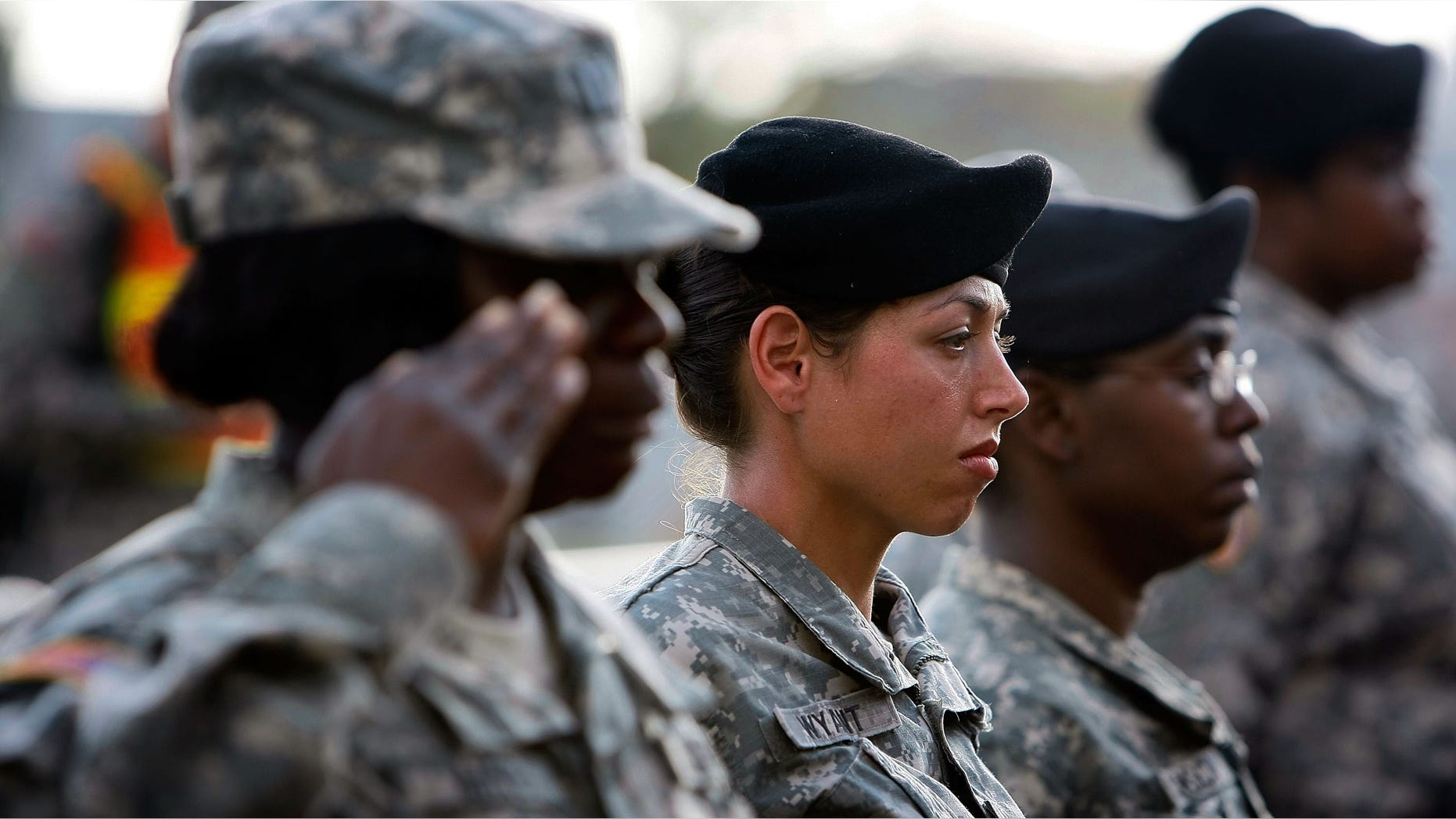 Defense Secretary Leon Panetta lifted the ban on women serving in combat. The president applauded the seminal event; pairing it with another recent landmark -- the repeal of the ban on gays in the military.
"Today, every American can be proud that our military will grow even stronger, with our mothers, wives, sisters and daughters playing a greater role in protecting this country we love," President Obama said.
The move will open more than 230,000 frontline combat positions to women, with emphasis on Army and Marine infantry units. And there is overwhelming support for integrating the combat military. Aside from the issue of fairness, it makes sense. The biggest reason the West still trumps the East is that we have freed women and they have not. As in American society, women already hold key jobs in many areas of the U.S. Armed Forces. The truth of the president's remark noted, however, if I am not hugely mistaken, the confluence of those two events: Gays in the military and women in combat will provide plenty of fodder for Comedy Central and Saturday Night Live skits and one-liners.  Right-wing talk radio will make it a metaphor and feast on the gag.
Stereotypes aside, those with experience in war already know that women can handle combat. Over the last forty years, scores of combat assignments and long dusty roads, I've run into many women warriors and watched as they drove everything from Jeeps to jets, not to mention some of the best and bravest of our correspondents. I remember in November 2001 outside the northern Afghan town of Kunduz running into an Alliance commander who shared with us that he had been in radio communication with the pilot of the AC-!30 gunship that had just chopped up the Taliban corpses we were looking at.  Informing us the pilot was a woman, the commander said: "That was one angry lady."
Before I get to why its not a slam-dunk happy story, let me pass along some of the near universal positive reviews, especially from our 22,700 Latinas who make up over 10% of the women in the military.
Our Bryan Llenas interviewed Consuelo Castillo Kickusch for Fox News Latino. The woman who had been the highest ranking Latina in combat support at the time of her retirement told Bryan: "Latinas will excel, they will rise, and they will succeed," the Mexican American said. "Latinas in the barrio are tough women. Many of us have had to deal with a lot of things."
   
That is so, but is the nation ready for substantially more female casualties? How about prisoners-of-war? But that's not even the bad news. Men are men and women are women and if you think this move will not result in a huge upswing in domestic crises within our already stressed military families, then you're being short-sighted.
As it is now, the soldier goes overseas for a year. He's in his early twenties, so is she, maybe she's already a mom or pregnant and they're apart. Now you add a whole lot more ladies into the mix and even Israeli security could not keep them apart.
Olga Custodio, the first Latina USAF pilot told our colleague Bryan Llenas that the peril of sexual attraction is over-rated: "Sexual tension, my God. You're at war. If you are disciplined enough to fight and hold a gun you have to be disciplined enough to control yourself."
That is probably true for many soldiers. However, having squatted in forward operating bases around the world, there is lots of intimacy. Going co-ed in a position that is way forward will add challenges to an already challenging environment. I'm sure the military will sort it out. The hard part will be putting all those young people together under often exigent circumstance, and keeping them apart.
The wife of Brigadier General Jeffrey Sinclair who is facing adultery and sex charges described infidelity as a "war wound." Rebecca Sinclair added: "I'm not looking to excuse the behavior…What I'm trying to say that I can see how it happens."