Gen. Flynn: Why the silence about the deadly terror threat in our own hemisphere?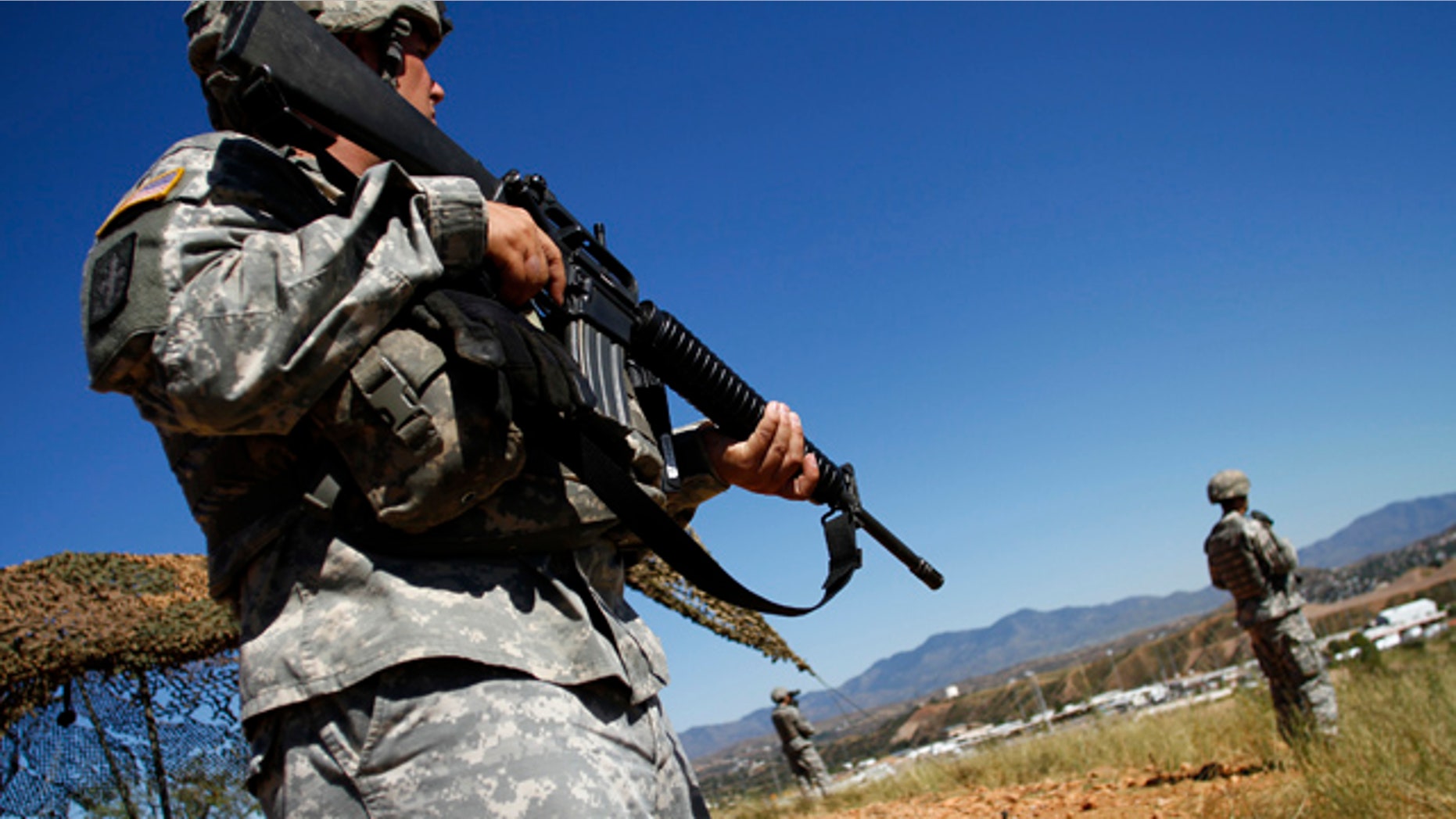 Nearly five years ago, the U.S. government announced the arrest of an Iranian-American for plotting the assassination of the Saudi Arabian Ambassador at a restaurant he favored in downtown Washington.
A successful assassination would have likely killed and wounded hundreds of Americans out for an evening dinner in our nation's capitol. The operation was to have been carried out by members of Los Zetas, a Mexican drug cartel, and coordinated with the Quds Force, the foreign arm of the Iranian Revolutionary Guards Corps.
The assassination plot was part of a hemispheric terror attack, including the bombing of the Israeli embassies in Washington and Buenos Aires, and the Saudi Embassy in Argentina's capital.  The plot was foiled by the Drug Enforcement Agency (DEA) which had an agent inside the drug cartel.  Its evidence included intercepts of conversations with high-ranking Iranian Revolutionary Guards officials in Tehran.
This is only one of many examples of the lethal alliance between drug smugglers and terrorists, most of them radical Islamists.
Iran, the world's leading sponsor of terror, has been one of the major actors, as former FBI and Treasury official Matthew Levitt revealed two years ago in his book, "Hezbollah: The Global Footprint of Lebanon's Party of God."  Hezbollah has worked closely with drug cartels, especially, as in the Washington assassination plot, groups in Mexico.
U.S. officials have reported a surge in cartel operatives with Farsi language tattoos pledging loyalty to Hezbollah.  A Hezbollah terrorist and a Mexican military officer have both told American law enforcement organizations that Hezbollah carries out extensive explosives training of cartels.
This is a big deal.  Many thousands of terrorists have been arrested while coming across our southern border, and Florida Representative Ron DeSantis recently testified to the House Oversight Committee's National Security subcommittee that the inflow continues.
According to DeSantis's testimony on March 23, "Recent reports state that the U.S. Customs and Border Protection (CBP) has apprehended several members of known Islamist terrorist organizations crossing the southern border in recent years."   The organizations include the Somali group, Al Shabaab, as well as Al Qaeda and Hezbollah, both intimately tied to Iran. In fact, according to sources inside of the U.S. intelligence community, there is an up-tick in threat activity in the infiltration of ISIL through the Caribbean and we understand our CBP is developing a holistic plan to address this emerging threat, a good thing—let's hope they aren't too late.
There are so many terrorists in the United States that FBI Director James Comey has stated under oath [emphasis added] that the Bureau has active cases in every one of the fifty states.  Yet the Obama administration, the major media, and the political class all seem indifferent to the threat.  The Iranian leaders chant "Death to America," and they have sent hundreds of would-be agents to fulfill the threat, but we lack the will to combat them on a suitable scale.
DeSantis's testimony and supporting evidence from border security officials challenge the State Department's claim that Iran's influence in Latin America has been waning in recent years.  Indeed, Iranian support for terrorists in our hemisphere is very vigorous, operating under religious cover.  Iranian intelligence officials and agents have been found pretending to be purely involved in matters of faith, from supervising mosques to managing the production of halal meat.
A typical example is Bilal Mohsen Wehbe, ostensibly a Shiite proselytizer in Brazil.  In 2010, the U.S. Treasury identified him as Hezbollah's representative in Latin America.  Wehbe "relayed information and direction between Hizballah leaders in Lebanon and Hizballah elements in South America," and oversaw its counterintelligence activity in the "triple frontier" of Argentina, Brazil and Paraguay.
Other well-known cases include Mohsen Rabbani, the head of the Al-Tawhid mosque and chief halal inspector in Buenos Aires, who ran back to Iran after he was identified as the key member of the group that organized the bombing of the Jewish community center in 1993.
Men such as these recruit Latin Americans, fly them to Qom for indoctrination and terrorist training, and send them back to our hemisphere, awaiting orders.  Sooner or later those orders will be transmitted from Tehran and other radical Islamic headquarters.
We still have no winning strategy, not against ISIL, not even against Iran, our most dangerous enemy.
Just as we recently learned how the Obama team lied to the American public about the Iran nuclear deal, orchestrated by none other than the master juggler himself, Deputy National Security Adviser, Ben Rhodes—we now realize how both enemies, especially Iran, wage war while our president and secretary of state cater to the demands of Supreme Leader Ali Khamenei and even pay for his war against us.
We need to attack the radical doctrines, and kill the hardest of the hardcore: radical Islamists.
There is no escape from this war, we will either win it or lose it, but we will not talk our way out of it.
If we can't win in our own hemisphere, we'll end up losing everywhere.