First Republican debate: Which candidates will break into the top ten now?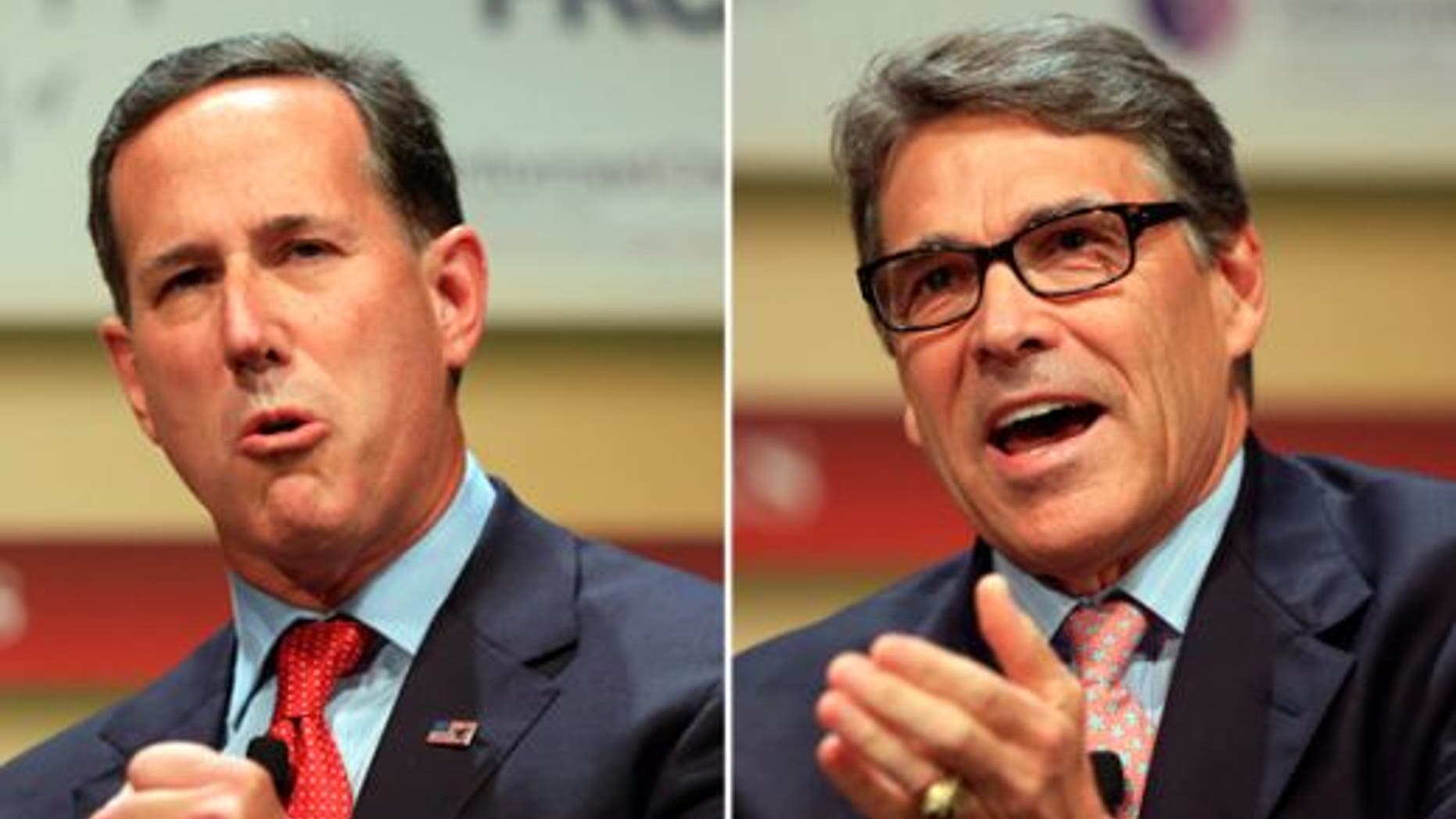 Two hundred twenty-eight years ago, on August 6, 1787, the debate on the first draft of the U.S. Constitution began. The idea for a popularly elected president, albeit indirectly through the Electoral College, came from a delegate unknown today even to most political commentators.
At 5 pm ET on Thursday evening Republicans finished the first GOP debate of the 2016 presidential cycle. The candidates on stage had been cut from the prime time debate later in the evening due getting hardly any support in the polls. But Fox News, in a frankly overgenerous decision, decided to give them free air time for an unprecedented "second tier" candidate debate.
While there has long been a consensus on how to judge prime time debates among all the official candidates, does it apply to this unprecedented debate between candidates acknowledging themselves to be in the "second tier" by the polls?
I think not. Why? These candidates are doing something unprecedented in modern presidential politics: publicly conceding the polls say they are not credible candidates. Fox News is implicitly saying this too.
There were few attempts at humor: but also, no one attacked the other, the only criticism of a fellow candidate directed at those not there, Ohio Governor John Kasich, and Donald Trump.
Accordingly, I believe there has to be a different standard of judging their performance. What is it? The marker should be: did they demonstrate a reason why they should move from the minors to the majors?
After watching their performance, I must say each did well, some very well.
All of them – former California GOP Senate candidate and successful businesswoman Carly Fiorina,, former Texas Governor and once time leading 2012 GOP presidential hopeful Rick Perry, former Pennsylvania Senator and 2012 GOP presidential primary runner-up Rick Santorum, Louisiana Governor and the field's admitted "policy wonk" Bobby Jindal, South Carolina Senator and anti-terrorism hawk Lindsay Graham, former New York Governor and proven bipartisan consensus builder George Pataki, and former Virginia Governor and law-and-order conservative Jim Gilmore – had solid openings.
Except for asking each of them to give a brief two or three word description of Hillary Clinton – they all didn't have a good word for her – the debate was somewhat unusual in that a question was only asked of a couple of them before moving onto another subject. All the subjects were predictable, even a question about Donald Trump.
Whatever the subject – Iran, ISIL, economy, Planned Parenthood, immigration, welfare dependence, President Obama's executive orders, Medicare, government in general, Trump, on down the line – found all 7 giving answers from a standard conservative playbook. There were few attempts at humor: but also, no one attacked the other, the only criticism of a fellow candidate directed at those not there, Ohio Governor John Kasich, and Donald Trump.
I believe they were very smart in that regard. They needed the time to promote themselves and their agenda. It would have been a mistake to attack each other. Senator Graham attacked Mrs. Clinton several times in a skillful way.
So how did they all do?
Rick Perry showed the passion and knowledge that was missing in 2012. Had the Perry of 2015 showed up in 2012, he might have been a threat. But today, 70% of GOP voters in the Gallop Poll say they know him, and give him the 5th best favorable record of any of the 17. So why is he polling so poorly? I think it suggests that no matter what he may do this year, the voters like him still but they are looking for fresh faces.
This is the same problem faced by Rick Santorum. He gave the same message as in 2012, the blue collar conservatism that enabled him to win 20% of the primary vote. But this year, Mick Huckabee and Ted Cruz among others may be getting his voters.
Carly Fiorina has a solid image among the one third of primary voters able to rate her. She showed on Thursday afternoon that she has the campaign smarts and ability to win over many of those undecided about her candidacy. She has a reasonable chance of getting to prime time.
Bobby Jindal has a terrific image already, seventh best of all the contenders with half the voters still undecided. His 4-1 positive rating is excellent. He showed in the debate why he is the policy guy. But for some reason he hasn't caught on. I wonder if he might not seem presidential to primary voters. However, he too has a reasonable statistical chance to make prime time.
Lindsay Graham has a negative image among the 50% of primary voters who know him. He showed in the debate why he wins easily in South Carolina Senate races. He achieved his goal of being the toughest on terrorism. But unless the polls improve for him – unlikely in my view – he would be wise to dropout.
George Pataki showed why he could win in New York State, only the third Republican elected governor of the Empire State since 1922. But no pro-choice candidate has any chance to win the GOP nomination, one reason he has the most negative image of anyone running.
Jim Gilmore tried to run in 2008 for the GOP nomination but dropped out early. Back then he also positioned himself as the most experienced law and order, tough anti-terrorism guy. It didn't work then, and despite doing well Thursday night, it will not succeed in 2016 either.
Statistically, Ms. Fiorina has the best shot. Jindal next,  Perry is a mystery to me, the others up hill.

Paul Goldman writes a column for the Washington Post. He ran the historic campaigns of Virginian Doug Wilder and served as a senior advisor to Democratic Governor Mark Warner of Virginia.