Dr. Manny Alvarez: Down Syndrome children are different, so what?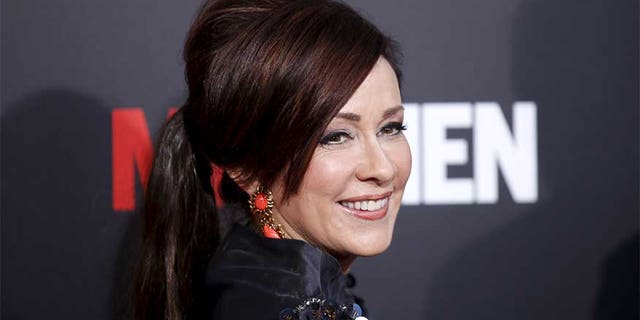 NEWYou can now listen to Fox News articles!
When I went into the field of OBGYN, I thought long and hard as to why I wanted to choose that type of medicine. One of the primary reasons had to do with the field of OB itself. Pregnancy is such a complicated, intriguing, yet rewarding practice that it has been my professional life for over 30 years.
This opinion piece is not about the argument of pro-choice or pro-life, but rather about how our society views individuals who are different from ourselves.
I took note of the reaction by actress Patricia Heaton to a CBS story tweeted out by the network, stating that "Iceland is on the path to eliminating Down Syndrome through abortion." Heaton's response, also through a tweet, pointed out that "Iceland isn't actually eliminating Down Syndrome. They're just killing everybody that has it. Big difference."
These statements have made me very sad because children with Down Syndrome need to be respected. This statement by CBS is very irresponsible because it lacks an understanding of "Down Syndrome."
Presently, there is no legislation to prevent companies from marketing predictive genetics. I believe it is time to control this industry.
Over the years I have delivered many children with Down Syndrome, a choice that I know the parents made while they were very scared of what was to come. I can also tell you that many of these patients have come back to continue building their families and never in over 30 years of practicing Obstetrics have I seen regret. If anything, the feedback is always positive. These children bring a perspective of love to the family and the presence of love which many families wish they had.
Again, my argument is not being in favor of pro-choice or pro-life. My opinion is that we, as a society -- by trying to eliminate a problem by not looking at it -- are killing the one thing that has made America great, and that is compassion.
I may not have a child with Down Syndrome but most of you know I have a child who is challenged. My 20-year-old son, Ryan, suffers from emotional incapacities, has learning disabilities, and to most people, he looks different. Yet Ryan doesn't see himself as different.
Autism rates are 62 cases per 10,000 people and, as with parents who have children with Down Syndrome, the parents of Autistic children have not given up. Every year we learn more about how these young minds work.
The same can be said for children with Down Syndrome. We know that they have to try harder than everyone else, but they persevere. They go to school, they find work, and sometimes even build families. And through all of these challenges, they have compassion for us.
Society is learning how to communicate better and create real progress for these individuals. But, sadly, we are also becoming a society of excessive genetic testing.
Today, there are so many companies that cater to trying to identify our differences – influencing us on what diets to eat or whether we should be tea drinkers instead of coffee drinkers, and all for what? Who benefits? Certainly not the patient. Or consumer. But rather, the people and companies who want to make a profit.
Presently, there is no legislation to prevent companies from marketing predictive genetics. I believe it is time to control this industry.
As I said earlier, children with Down Syndrome are different. They have an extra Chromosome 21. They also have love and compassion and joy to share with the world.
Let's have more respect for one another.
America – let's have more compassion for one another and be the country we want to be!