Don't put flyover country in a corner. It's leading America's urban boom.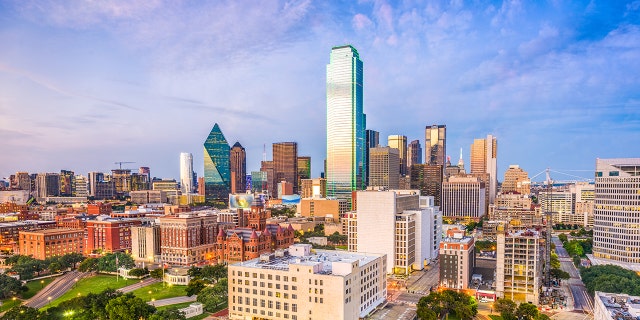 Ask any college senior where the best jobs are and you'll probably hear a list of coastal metropolises: New York, Los Angeles, San Francisco, and the like.
But economic development data tell a different story. Smaller cities away from the coasts are the true hotbeds of economic activity today, thanks to their relatively low costs of living, abundant job opportunities and appealing community amenities.
This movement is a stark change from decades past, when central business districts in these cities would shut down as office workers headed home to the suburbs. Now, what used to be places to work and leave have become places to work and live. In "18-hour" cities like Denver, Colorado, Nashville, Tennessee, and Charlotte, North Carolina people are staying downtown long after the workday is done. That's spurring economic growth and the development of thriving residential neighborhoods.
SEATTLE SMALL BUSINESSWOMAN: I KNOW THE $15 MINIMUM WAGE IS BAD FOR BUSINESS – IT HAS DEVASTATED MINE
Consider Dallas, which attracted nearly 150,000 new residents last year -- more than five times as many as Los Angeles did. Or downtown Denver, where over 10,000 residential units are under construction. That represents a nearly 50 percent increase in the total housing stock.
Mid-size cities are also attracting highly-educated and technologically skilled millennials in disproportionate numbers. From 2010 to 2015, the millennial population in San Antonio, Orlando and Colorado Springs grew at more than 60 times the rate of Chicago's millennial population.
The growth of secondary cities isn't new. The Urban Land Institute first chronicled their rise five years ago, and next year could bring even more growth to these cities. According to Emerging Trends in Real Estate, an annual industry forecast published by the Urban Land Institute and PwC, eight of the top 10 real estate markets to watch in 2019 are "18-hour cities," including Raleigh, Charlotte and Orlando. Dallas topped the list.
Part of the appeal driving smaller cities' growth? Residents can actually afford to live there. A one-bedroom apartment in Los Angeles costs almost twice as much as it does in Dallas -- and for fewer square feet.
Midsize cities are also much more affordable for those looking to put down roots or raise families. Millennials report that affordability concerns -- including down payment requirements -- are their largest obstacle to homeownership, according to a recent survey conducted by Apartment List, an online apartment rental marketplace. In San Francisco, it would take nearly three decades for millennials saving at the average rate to have enough for a down payment on a home. In Kansas City, Mo., they could do the same in three years.
Even better, affordable secondary cities now largely offer economic opportunities comparable to those available on the coasts. Last year, employment website ZipRecruiter analyzed its database to identify the fastest-growing markets for tech jobs. Phoenix, Kansas City, and Huntsville, Ala., were among the top five.
Amazon's decision to split its second headquarters between New York and metropolitan Washington dominated the public's attention last fall. But the tech titan also affirmed the appeal of smaller cities with its $230 million investment in an operations center in Nashville, which will create 5,000 jobs.
These cities have grown into 18-hour urban destinations in part because they've developed bustling arts, music, and food scenes. Denver, Austin, Texas, and Charleston, South Carolina are all in the top five of Zagat's list of the 30 most exciting food cities in America. Ticket seller SeatGeek ranks Nashville second nationwide for U.S. cities with the most major concerts per capita.
In 2018, Austin's famed South by Southwest festival brought 425,000 musicians, artists, coders, thinkers, and general attendees to the city and contributed over $350 million to the local economy. It's a safe bet that many people who now call Austin home got their introduction to the city at SXSW.
Of course, secondary cities aren't entirely without growing pains. While still cheaper than New York or Washington, rents in Raleigh rose from 9 percent of income in 2014 to 21 percent last year. Over that same period, rents in Dallas increased from 16 percent of income to 21 percent. The influx of people to these car-dependent cities is also putting strain on their transit infrastructure.
CLICK HERE TO GET THE FOX NEWS APP
To maintain their momentum, smaller cities must be smart about how they grow. This means addressing affordability and transportation challenges while simultaneously encouraging investment and development. The upside of doing so is clear. With demographics working in their favor, new households, net migration, and younger populations will keep demand high in these urban cores and surrounding suburbs.
We've entered an era in which smaller cities are becoming more competitive with their more established counterparts. The winners will be cities that have figured out how to be places where people enjoy how they live, rather than simply endure it.