Do convicted criminals deserve a second chance? One man's incredible story offers a clue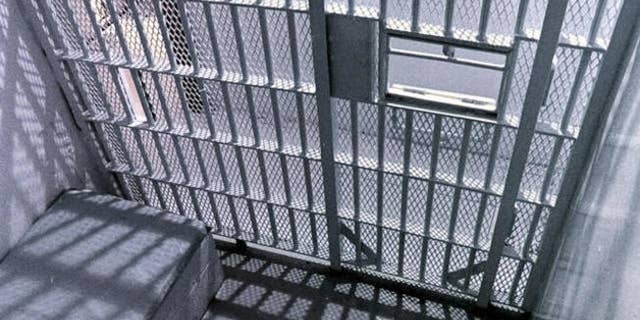 The magnitude of the prison crisis that plagues our country is striking. Almost 2.3 million Americans sit behind bars, while nearly one-third of American adults have a criminal history – a serious detriment to their ability to earn a living and support a family.
Prison should offer an opportunity for prisoners to reflect on their sins, reform their ways and re-enter society as productive citizens. But our criminal justice system overwhelmingly fails at this crucial task. Two-thirds of offenders are rearrested within just three years after their release.
This should alarm all Americans, especially Christians and other people of faith. A criminal justice system that prioritizes punishment over rehabilitation is fundamentally at odds with a faith that preaches forgiveness and redemption.
The faithful have a leading role to play in the successful rehabilitation of our prisoners. Yes, we need policymakers to reform our sentencing laws and businesses to extend job opportunities to ex-offenders. But those efforts will not be successful without the leading light of the faith community, which has more than 2,000 years of experience helping people find redemption.
The faithful must understand and preach that all people – including those guilty of grave sins – can change themselves for the better. I have seen it myself in thousands of people, in hundreds of places. I have ministered to inmates from the jailhouse to death row, witnessing firsthand the power of grace to change the lives of people like Shon Hopwood.
The faithful must understand and preach that all people – including those guilty of grave sins – can change themselves for the better.
Hopwood was a 21-year-old shoveling cow manure in rural Nebraska when his friend suggested, over drinks, that they rob a bank. Seeking excitement and easy money, Hopwood agreed.
Over 10 months, Hopwood stole $150,000 from five small-town banks. His crime spree came to a halt in July 1998 when the FBI arrested him and discovered his ill-gotten gains in his car. He served 11 years in a federal prison.
In prison, Hopwood discovered small graces that gradually awakened his faith. He took a job in the prison law library, where he began to read and teach himself the law. He eventually became a "jailhouse lawyer," taking on the cases of his fellow prisoners. Remarkably, two of his petitions were granted by the U.S. Supreme Court.
The other people in Hopwood's life did not give up on him. Annie, his secret crush from high school, began sending him letters, and the two developed a close relationship. His parents continued to pray for him and send him Christian books.
After Hopwood's release in 2009, he found a job helping attorneys with their Supreme Court briefs. He married Annie and the two were baptized together. Surrendering to God's grace was, in his words, the "most important decision of my life."
Hopwood continued to pursue his passion and gained admittance to law school. Today he is a professor at Georgetown University Law Center – one of the most prestigious law schools in the country – and an advocate for criminal justice reform.
Hopwood's remarkable story shows that even repeat offenders are capable of redemption and making great contributions to society. It also demonstrates the importance of extending second chances – not just by the faith community, but by family, friends, employers and the wider community.
The 2.3 million prisoners in America are each capable of redemption, but they cannot achieve it alone. We must each ask ourselves: What can I do to extend a second chance to a soul seeking atonement?