Did Hillary Clinton's globetrotting ways as Secretary of State contribute to Benghazi disaster?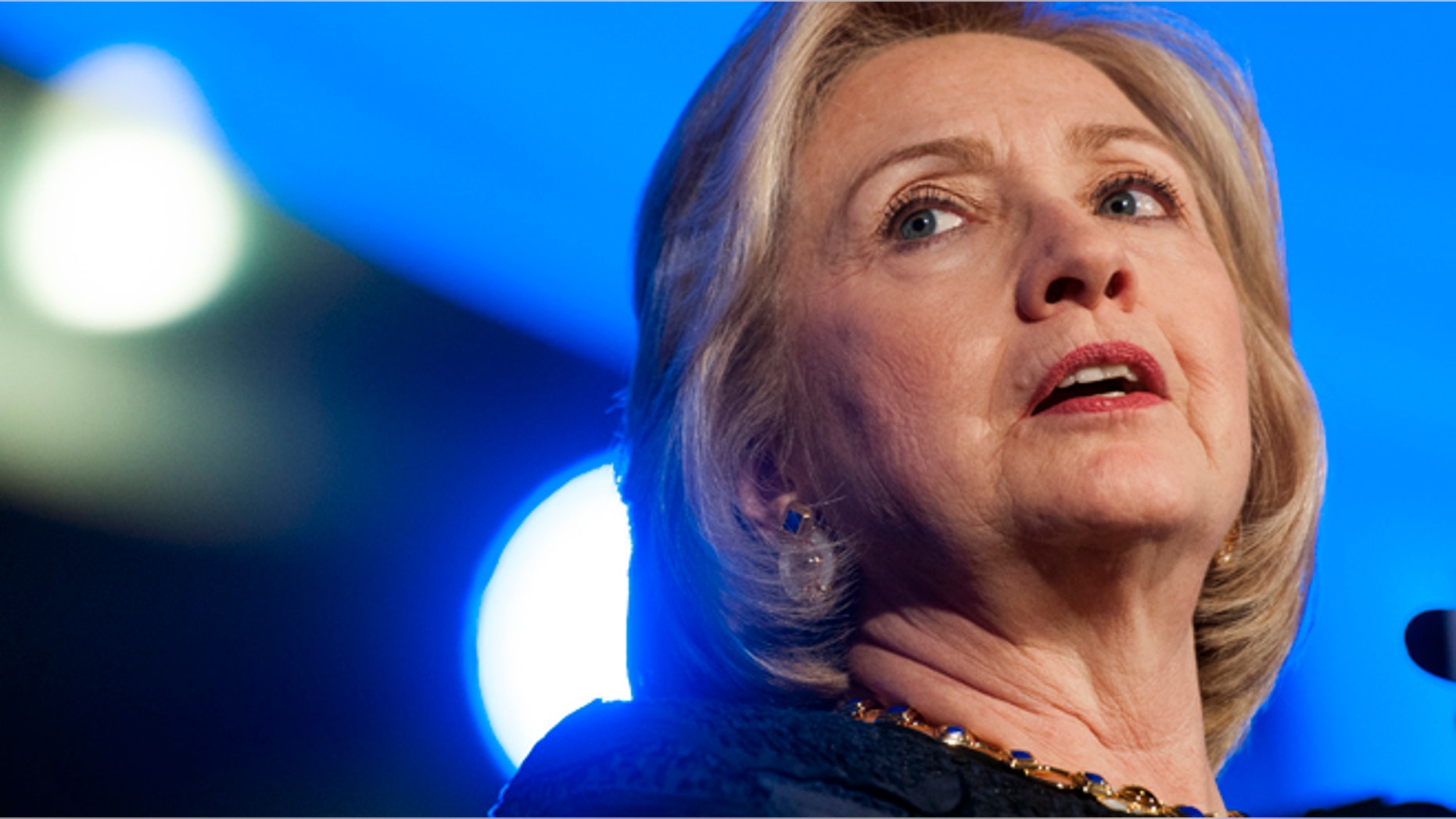 According to a centuries old rumor, Roman Emperor Nero played his fiddle as Rome burned for six days in A.D. 64, destroying 70% of the city.
While historians ponder if Nero, an aloof ruler and moonlighting musician, really did play his harp-like Cithara as Rome went up in flames, or whether the rumor is simply a metaphor for his absentee leadership, he wasn't the world's first top political figure to disappoint. And certainly not the last.
In piecing together the vast intelligence warnings on Benghazi, will Hillary Clinton go down in history as another Nero?
We've all heard stories about that fateful night of Sept. 11, 2012 in Benghazi.  Ansar al-Sharia, an Al Qaeda-affiliated terrorist outfit led an attack on the U.S. Consulate, killing four Americans -- U.S. Ambassador Chris Stevens, information management officer Sean Smith, and two former Navy SEALs, Glen Doherty and Tyrone Woods.
Yet most Americans don't realize this was the second terrorist attack on the consulate, the first came on June 6, blowing a 40-foot hole in the outer wall.
[pullquote]
On June 11, the State Dept. issued an Emergency Message for U.S. Citizens entitled "Attack on Benghazi," that warned Americans, "this incident is a reminder of the fluid security situation in Libya and is the latest in a series of attacks in Benghazi against diplomatic and international installations."
Three intelligence reports recently uncovered by the American Media Institute's Richard Miniter and Susan Katz Keating detail an Islamic militant rally in Benghazi on June 7-8 with 300 armed-men, flying the Al Qaeda flag, sporting automatic rifles and rocket launchers.
According to Miniter & Katz Keating, writing earlier this month in Investors Business Daily, "At that rally, terror leaders called for the murder of American diplomats."
On August 15, 2012, the U.S. Mission in Benghazi convened an emergency meeting, and the following day sent a classified cable to Secretary Clinton notifying her that it could not defend against a "coordinated attack."
First reported in a Fox News Exclusive by Catherine Herridge, U.S. security officials were briefed on the location of "approximately ten Islamist militias and A.Q. training camps within Benghazi."
Considering the June attack on the consulate, the August emergency meeting, and over 200 terror-related incidents in Libya since strongman Muammar Qaddafi was ousted, the U.S. embassy in Tripoli repeatedly requested additional security from State Dept. headquarters in Washington.
So what did then-Secretary Hillary Clinton and staff do?
While staff turned down multiple media requests, she got out of town.  Literally.
She packed her backs and traveled the world, visiting 112 countries, the most ever by any Secretary of State, and according to State Dept. records, logged nearly 1 million miles.
When she returned to work in early January 2013 after a month-long series of illnesses, including a reported concussion, her staff proudly presented her with a football helmet and blue jersey with 112 emblazoned on the back.
Yet perhaps Ms. Clinton's penchant for globetrotting contributed to disaster in Benghazi?
After all, in the three months between terrorist attacks on the Benghazi consulate, Ms. Clinton visited 31 countries on 7 different trips.  These trips included destinations like diplomatic, economic and military heavyweights Mongolia, South Sudan, Benin, Laos, Vietnam, Latvia, Timor Leste, Senegal, Cambodia, Ghana, Uganda… and 20 other countries.
On August 30, just 12 days before the U.S. Consulate was overrun in a coordinated terrorist attack and four Americans were murdered, Clinton was in Rarotonga, a South Pacific island between New Zealand and Hawaii, population 13,000.  Judging by the festive, tropical welcome party pics, it looks like it was a fun time.
No wonder the secretary didn't have time to read all those pesky diplomatic cables she whined about during Congressional testimony on Benghazi in January 2013.
Perhaps in Ms. Clinton's boundless ambition to be America's best Secretary of State ever, maybe she was actually the worst.  It's not rocket science.
Instead of doing her basic job, including "must dos" like responding to imminent security threats to U.S. diplomatic posts in dangerous places like Benghazi, she was doing the "nice to dos" like visiting Rarotonga.
But to quote Ms. Clinton, "what difference does it make?"  Americans ought to remind her -- and never forget.