Dear Santa: Trump, Obama and Congress could all use a dog, please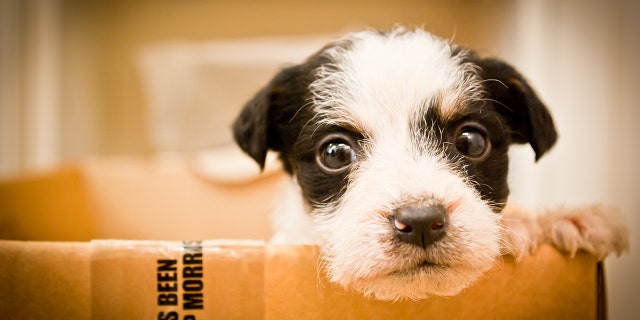 NEWYou can now listen to Fox News articles!
What's the perfect Christmas gift for the powerful people who run America's government and governments around the world?
These leaders are under a lot of stress – facing attacks from their political opponents, tough questions from the media, and complaints from their constituents. They work long hours. And they have to deal with tough problems that defy easy solutions.
The perfect Christmas gift? A dog, of course.
Research has shown that people who have dogs are happier, have lower blood pressure, and seem to enjoy life more. If you're a dog lover like me, that's no surprise.
Dogs help us enjoy life, and testify to a greater presence in the universe than just us. Unfortunately, we are often too busy to take time to realize the significance of our pets.
I came to realize that recently with the recent death of my beloved dog, Mocha, a 13-year-old Shih Tzu. In effect, she was the family therapy dog. Mocha was the cutest, sweetest little dog. Her presence calmed us during family disagreements and slowed me down to think more and act less impetuously.
Bipartisan cooperation in Washington and world peace might be just around the corner if only our leaders went to the dogs.
Mocha always helped us put life in perspective. And she embodied some key universal principles: love unconditionally; live for someone other than yourself; and be happy for the people in your life.
Dogs truly see life through another lens, which may be the reason they are colorblind. It enables them to see beyond differences and focus instead on the similarities in all of us. Sometimes I looked at Mocha and thought how neat it would be if all of us were more like dogs, and less like humans.
Which somehow made me think about the vitriol gushing from our national political climate and the rancor and fear that abound in geopolitical machinations globally.
So here's my advice to leaders about why they should make last-minute requests to Santa to get a dog:
President Trump. People are saying you need a dog. Believe me. It would be something really special. A dog would be loyal and never say a negative word about you or ask you nasty questions. A dog wouldn't leak to the fake news media (though another type of leak is inevitable). And a dog would look up to you as the greatest person who ever lived.
A dog would help you find the civility toward others that becomes the office of the president, and not worry about justifying whether you are right or wrong. A dog would be a companion (other than Melania) who would love you beyond your politics, so you can take that love and, like Jesus, exhibit it to those who may not be deserving of it. That would free you from yourself to truly govern with wisdom and statesmanship. If you do that, people will rise up and call you blessed.
Members of Congress. You should each have a well-behaved, well-trained dog to accompany you to sessions of the House and Senate and to committee meetings. Your dog could be a role model, showing you how to sit calmly and quietly, without losing your temper and snapping at your political opponents. You cannot be mean and grumpy when laughing and smiling, and dogs will inevitably make you laugh and smile.
Regardless of what you say to them, dogs just wag their tails in appreciation and are content to be with you. They don't belong to political parties. You'll never have to ask one for a vote or a campaign contribution. They won't criticize or argue with you. Imagine if members of Congress no longer had aisles to separate them, but only loving dogs to unite them. So let's bring in the dogs when Congress is in session again and see what happens.
Former President Obama. You actually had dogs. Good for you. But you failed to take one very important political step that would have ensured the ongoing acceptance and success of ObamaCare agenda. Your big mistake? Failing to include veterinary care under ObamaCare, of course. Had you played on the emotional heartstrings of all pet owners, ObamaCare would have been a lot more popular. And Republicans would have had one less thing to rail about during the election year.
But it's not too late. Even as a private citizen, you can lead a campaign for universal veterinary care. And you can get a few more dogs to help you lead the fight to create ObarkaCare.
Kim Jong Un. You really, really, really need a dog. Probably more than anyone on Earth needs a dog. A dog might be the only living being to actually love you. A dog might calm you down and give you less time to make crazy threats to blow up all your enemies around the world and kill millions of people. And if you had a dog, you might take time to play with your pet and less time to launch missiles and test nuclear bombs. I bet all the generals around you would like you to get a dog as well, so you become less grumpy and have less time to order them thrown into prison or executed.
There are plenty of dogs in need of a home or rescue. And they make perfect Christmas gifts. Just think: bipartisan cooperation in Washington and world peace might be just around the corner if only our leaders went to the dogs.