The deadly superbug CDC is warning everyone about
There are two ways this deadly superbug can affect your body
NEWYou can now listen to Fox News articles!
An emerging superbug is once again making headlines, but this time, it is a fungus raising the alarm.
According to data from the Centers for Disease Control and Prevention (CDC) recently published in the "Annals of Internal Medicine," cases of Candida auris are on the rise, a potentially deadly, treatment-resistant fungus.
While the latest report from the CDC may sound like a parallel plot to the popular HBO series, "The Last of Us," the current situation will not result in a global apocalypse from an emerging fungus.
MUSK CLASHES WITH WHO DIRECTOR OVER GLOBAL PANDEMIC TREATY
The newly published report noted a 59% increase of Candida auris infections from 2019 to 2020 and then by an additional 95% in 2021. The CDC also found that the number of people colonized by the fungus increased by 209% in 2021.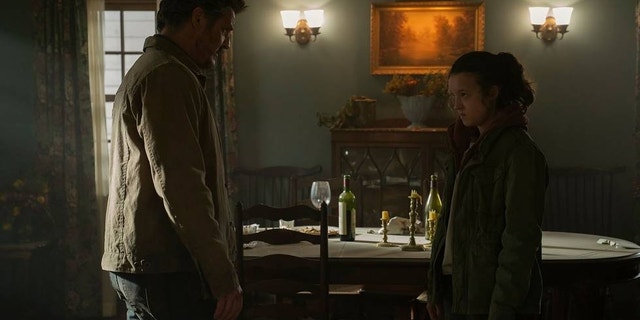 The Candida genus comprises approximately 200 species, of which only 30 have been identified as pathogenic to humans. Most Candida species naturally colonize the human body and are part of the normal human microbiome. When a person's immune system is compromised or diminished, the fungus can invade the normal protective layers and cause an infection. Unfortunately, this particular fungus is resistant to many existing anti-fungal medications.
Preventing Candida infections in hospitalized patients has long been an arduous task for healthcare professionals.
There are two ways Candida auris can affect the body. It can either live in a specific region, such as the skin or other surface and increase as the person's immune system diminishes. Or it can enter the bloodstream directly through a wound or via invasive medical equipment such as endotracheal tubes and intravenous lines where it can cause a severe systemic infection in the blood stream (sepsis).
CLICK HERE TO GET THE OPINION NEWSLETTER
The most common symptoms of sepsis include fever and chills that don't resolve with antibiotics. Because of the inconspicuous nature of the symptoms coupled with routine blood tests not able to identify Candida auris, diagnosis is often difficult and delayed, leading to worse outcomes.
While the latest report from the CDC may sound like a parallel plot to the popular HBO series, "The Last of Us," the current situation will not result in a global apocalypse from an emerging fungus.  
Usually, Candida auris is not worrisome for healthy people.  The overwhelming majority of cases arise in healthcare facilities, especially in intensive care units and long-term care facilities. People who are severely immunocompromised, have indwelling invasive medical devices, or have extended stays in medical units are at increased risk for acquiring the fungal infection.
Because of a protective biofilm covering the fungus, it can survive on plastic and other surfaces for weeks which makes it incredibly difficult to get rid of.
Weakened immune systems and mitigation tools used during the COVID-19 pandemic may have contributed to the increased cases of infection. During the pandemic, healthcare professionals were instructed to reuse personal protective equipment (PPE) to ration supply, but the ability of the fungus to cling to hospital gowns, gloves and other PPE may have contributed to the spread of the pathogen. Also, more attention was spent on identifying COVID-19 infections, with less emphasis on surveying for Candida and other potential nosocomial, hospital-acquired infections.
CLICK HERE TO GET THE FOX NEWS APP
The CDC is sending out warnings on this rising infection in an effort to stop the pathogen from spreading beyond hospitals in the way the drug-resistant bacteria MRSA did. Hospitals are increasing sterilization precautions as a means to lessen the contamination.
Bottom line, your own immune system is the most important tool to keep you safe from emerging pathogens such as Candida auris. Low zinc, iron and Vitamin D levels are known to increase the risk of Candida infections. This pathogen does not typically infect healthy people and only causes problems in extremely ill individuals who are sick with a lot of other problems. Keeping your body healthy with diet, exercise and regular physician checkups is the best way to lessen your chance of illness.
CLICK HERE TO READ MORE FROM DR. NICOLE SAPHIER