Dana Perino: Advice for Sarah Huckabee Sanders from one female press secretary to another
Sarah Huckabee Sanders is the third woman to be named White House press secretary.  I loved that job when I worked for President George W. Bush. I learned so much about my profession, my country and myself during those years. Sarah is a talented and grounded person who doesn't need my help, but here's my advice to her and any woman who is shooting for the moon on her chosen career path.
1. Trust your instincts. You've heard of a woman's intuition – we know it exists. It isn't something easily explained. We just know we have it. Those instincts will serve you well when you listen to them. If something doesn't feel right, it usually isn't. Stop and ask more questions, find the inconsistencies, and then put those all on the table for your colleagues and your boss. More facts and more context will help you prevent bad outcomes.  At the same time, if something feels good, like a great opportunity that comes with some risk, go for it. You'll almost always be rewarded –and even if it doesn't work, taking risks is part of the job and of life (and women are traditionally more risk averse than men, so reverse the tide!).
2. Protect yourself. The office of the press secretary doesn't come with a big budget and a lot of assets. All you have is your integrity and your skills, and only you can control those things. If it doesn't feel right, don't say it. As the saying goes, "You never get in trouble for something you didn't say." Protecting yourself means never being contradicted by facts. It also means utilizing your power wisely and swallowing that awesome one-liner that would destroy a reporter in the briefing room. The one time I let it rip made me feel so bad that I still think about it. I immediately apologized to the reporter from the New York Times, and she graciously said she hadn't even noticed.
Protecting yourself also includes having loyal staff members who will help you, including when they have information that's going to make your day harder than it already is. Ensure that if you can't be at a meeting, one of your deputies is. Empower your staff to speak on your behalf. Don't ever leave a seat vacant at a policy meeting.
Being a mom is definitely a plus in this job. It helps you be more empathetic regarding the big policy decisions that are being made by the president.
3. Be the most knowledgeable person in the room. Read more than anyone else (that includes the reporters peppering you with questions). Think three to five steps ahead. For example, on Monday you should be preparing for Thursday's briefing. I call that being able to see around corners – if you work this way, you'll almost never be surprised (nor will your boss!).
4. Train new talent and then move them on once they've mastered the job. Help them grow in their careers and secure great new jobs. This will serve them well and it will help broaden your network for years to come. I benefit every day from having done this myself. I have former staffers in several different sectors of the economy, and they help me think things through or connect me with new sources. It's also a great way to make lifelong friends.
5. Share the personal side of your life in your job. I was in my mid-thirties when I worked as the press secretary, and the job was all-consuming. And I wasn't raising children – you are. Being a mom is definitely a plus in this job. It helps you be more empathetic regarding the big policy decisions that are being made by the president. And it brings humor to the job, like when your son decides to tweet a series of nonsensical emojis. What parent hasn't had that happen?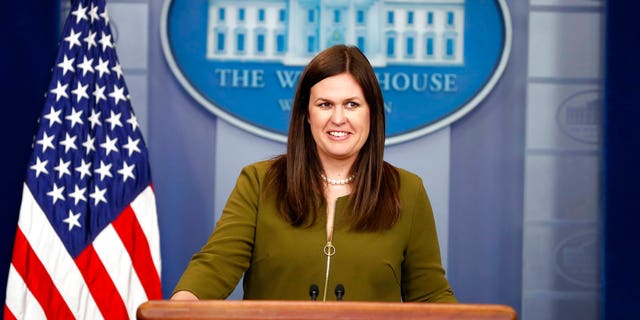 6. Never look at your Twitter mentions. Twitter is a great place to keep up with events and opinions, but it can be a terribly vicious place, especially for women. Anonymous people – and some bots – often try to destroy your confidence with mean and disgusting tweets. Assign someone on your staff to look at them if you want; otherwise, ignore them. You're the new White House press secretary, so whatever anyone on Twitter is saying about you is instantly irrelevant. Ignore!
7. Become everyone's honest broker at the White House. All staffers need to be able to come to you to make their case and feel that they're being fully heard without judgment. You should want them to come to your office and bug you – leave your door wide open. That means that you're getting all sides of the story and then you'll have the best way to approach all the challenges and opportunities that come the White House's way. It's also a great way to spot trouble and stay ahead of it.
8. Take a moment to express gratitude every day when you walk into the West Wing. My first chief of staff, Andy Card, recommended this to me and I did it every morning. As I walked up the driveway and the Marine opened the door for me, I'd pray, "Thank you God for this chance to serve the American people. May I remember why I'm here no matter what this day brings."
White House jobs are temporary -- love every single minute of it, because even on those days of managing multiple crises, it's a blessing to have a chance to be there, making history.
9. Give yourself a break. Women are so hard on themselves. They always think they aren't prepared or articulate enough. They think they should try harder to be a better employee, wife, mother, friend, daughter, co-worker, manager. The truth is, all women are better at those things than they think they are. There will be long days away from family and friends that make you feel guilty for not having more hours in the day. But your family and friends will understand. Lean on them for support. My marriage was even stronger at the end of my tenure at the White House. We went through it together.
10. Have fun. Have so much fun.