Congress must hold EPA responsible for its own environmental disaster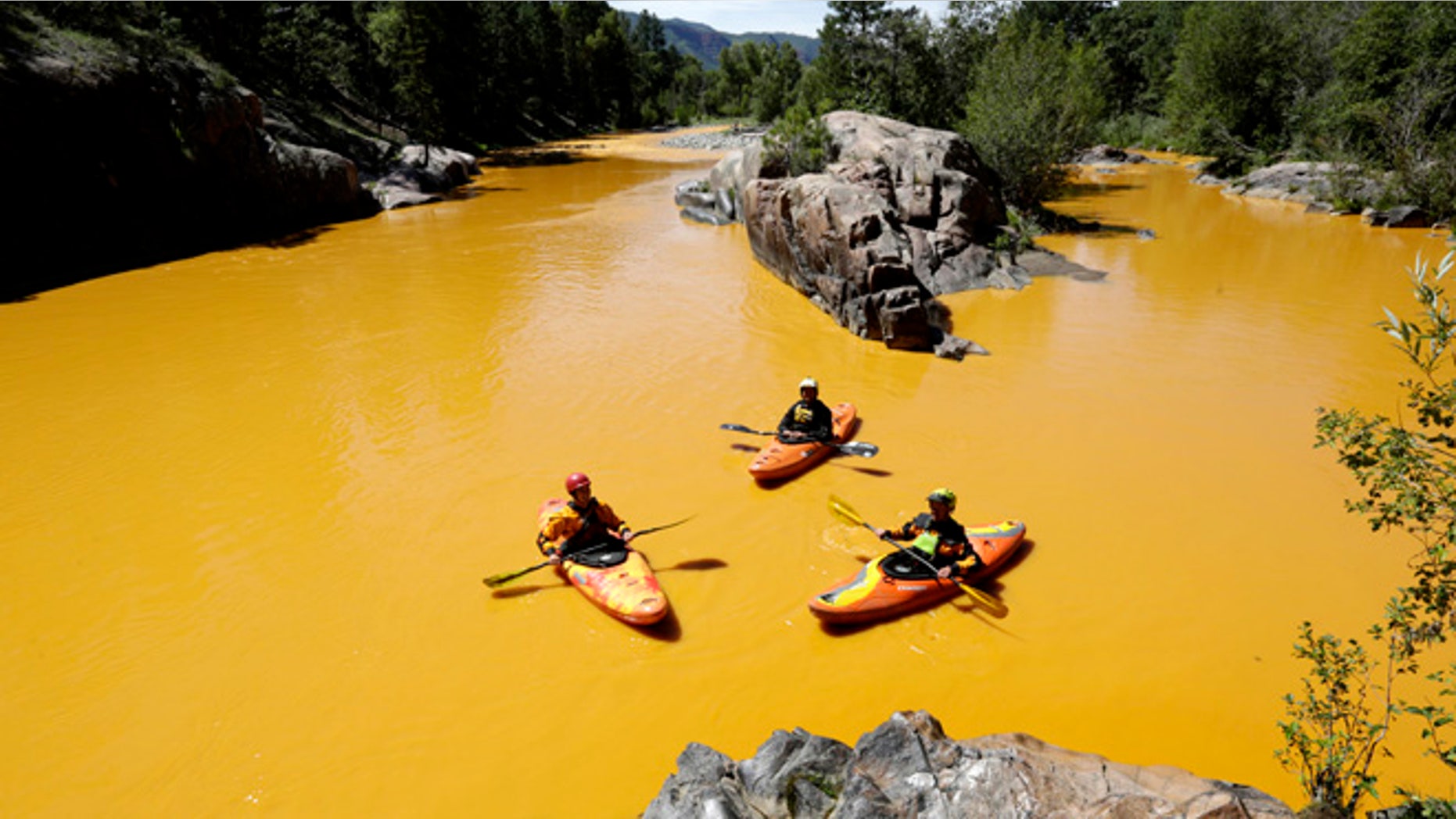 If President Obama could play golf as well as his administration practices hypocrisy, he would easily win every major tournament. Take the way Obama's pet regulatory agency, the EPA treats its own environmental accidents with those that occur in the private sector. Examine the EPA's latest debacle – its disastrous spill into a Colorado river. An EPA contractor breached a wall at a long-shuttered mine and roughly three million gallons of fluid laden with arsenic, lead, mercury, and other heavy metals flowed freely into the Animas River.
Colorado Governor John Hickenlooper, New Mexico Governor Susanna Martinez, and local leaders have rightly called for accountability and transparency.
The EPA's response to its own environmental disaster has been anything but honest, transparent or thorough. The EPA released documents – only after weeks of pressure and in an effort to bury the news at the end of the week – revealing how officials knew of the potential for a spill more than a year before the debacle near Durango.
"Conditions may exist that could result in a blow-out of the blockages and cause a release of large volumes of contaminated mine waters and sediment from inside the mine," reads a June 2014 EPA report. A separate May 2015 report by an EPA contractor again warned of the risk of a spill and recommended building a pond to collect contaminated water in case of failure.
The EPA – yes the agency that delights in pointing the accusatory finger and rushes to judgment when businesses have their industrial mishaps - did not see the need to heed its own recommendations.
Our system of government is based on fairness and equal treatment under the law. We should all be concerned when the government is willing to apply double standards that favor its own ineptitude.
Many Colorado families, including members of the Navajo Nation and residents of nearby Silverton, are wondering if the EPA will ever hold anyone accountable. I'm not holding my breath.
For proper perspective, let's review how the EPA treated three other industrial spills: the EPA's spill near Lake Oconee and the Oconee River in Georgia, the Tennessee Valley Authority's spill on the Emory River in Tennessee, and Duke Energy's spill on the Dan River in North Carolina.
While the media (rightly) focuses on the situation in Colorado, an equally troubling situation at the Mary Leila Cotton Mill near Greensboro, Georgia is going largely ignored.
Earlier this year EPA contractors struck a water main at the long-abandoned nineteenth century mill, releasing heavy metals including arsenic, chromium, lead, and mercury into a creek that feeds into the Oconee River and Lake Oconee.
Watchdog.org, a project of the Franklin Center for Government & Public Integrity, reported that the EPA offered conflicting statements, even denying involvement, before finally admitting that it triggered the catastrophic spill.
Perhaps the biggest spill in recent memory occurred in 2008 when a dike failed at the Tennessee Valley Authority's Kingston Plant, causing 5.4 million cubic yards of coal ash to cascade into the Emory and Clinch Rivers. The spill left more than 300 acres of land covered in sludge, destroyed or damaged dozens of homes, and displaced many families.
This was the largest coal ash spill in American history. But because the Tennessee Valley Authority is a federally owned corporation, it was spared the wrath of any EPA punishment or fines.
The federal government levied no fine against the TVA and the Tennessee Department of Environment and Conservation levied only a pittance of a fine- $11.5 million.
Contrast those mishaps with the federal and state government's treatment of Duke Energy following a 2014 Dan River coal ash spill, which paled in comparison to the TVA spill. The federal government fined the power company $102 million for restitution and community service. Then North Carolina's Department of Environment and Natural Resources piled on, fining the company an additional $25.1 million for no particular incident – it just wanted to slap Duke around a little more.
Three cases of industrial accidents, one caused by the EPA, another by a federally owned power corporation, and a third by a private sector energy company: is anyone experiencing shock to learn that Duke Energy was the only one targeted for such arbitrary treatment and fines?
Who really expects accountability from the federal government for the EPA's disasters?
Our system of government is based on fairness and equal treatment under the law. We should all be concerned when the government is willing to apply double standards that favor its own ineptitude.
Both parties in Congress must hold the EPA accountable for its own environmental debacle near Durango.