Catholic school banishes Chick-fil-A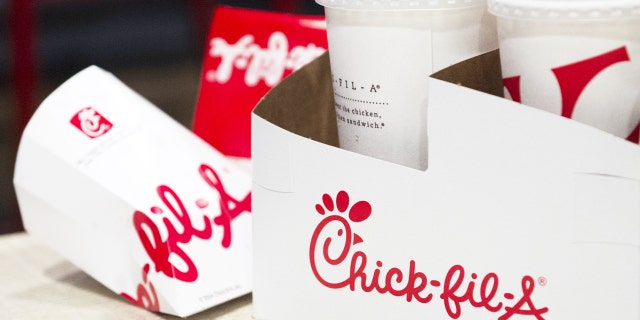 I was about to dip a nugget in some Chick-fil-A Sauce the other day when I received an urgent message on my phone.
"Student Groups Shut Down Chick-fil-A Proposal," one headline blared. "Catholic University Caves to LGBT Pressure, Rejects Chick-fil-A," screamed another.
Click here to join Todd's Facebook community – one of the fastest growing conservative groups in the country!
A cavalcade of anti-chicken headlines blurted from my phone – but the most succinct came from Food and Wine magazine: "Fordham University Rejects Chick-fil-A after LGBT Student Concerns."
However incredulous it may have been, the Jesuits had indeed banished the Chick-fil-A cows.
As I pondered that reality, I nearly choked on a delicious, hand-spun Chick-fil-A Icedream milkshake topped off with whipped cream and one crucial cherry.
Fordham's Rainbow Alliance took great offense over plans to install a Chick-fil-A in the campus dining hall. The LGBT group had a laundry list of complaints, but they still have their feathers ruffled over an incident that occurred back in 2012.
That was the year Chick-fil-A president Dan Cathy told a Baptist newspaper that he believed in the biblical definition of marriage.
Click here for a free subscription to Todd's newsletter: a must-read for Conservatives!
Mr. Cathy's comments sparked "The Great Poultry War of 2012."
Fierce critics accused the family-owned restaurant chain of all sorts of heinous behavior. One elected lawmaker accused the Cathy family of peddling "hate chicken."
In spite of the vicious attacks by the mainstream media and the militant LGBT chicken-haters, the restaurant chain continued to provide delicious food served with cheerful attitudes.
As a matter of fact, Chick-fil-A graciously offered to collaborate with Fordham's Rainbow Alliance – an invitation that was rejected.
"We're not going to partner with an institution, a corporation that has so strongly supported other institutions that work to destabilize and demolish movements for queer equity," Rainbow Alliance co-president Renata Francesco told the Fordham Observer.
Such childish insolence has become the norm on university campuses these days.
The Fordham Observer reports that other student groups, including the United Student Government and the Residence Hall Association, also objected to the campus Chick-fil-A.
The Rainbow Alliance said they were "very happy with the decision."
"Part of me is hopeful that they'll start taking this attitude of listening to queer student and queer voices, because there are so many on this campus and just in life," Francesco told the newspaper.
It seems LGBT students are still perturbed because the Catholic school is not kowtowing to "queer issues" – most notably "the hesitation and denial to create trans-inclusive spaces."
I'm not exactly sure what a trans-inclusive space means – but whatever.
So, there you have it, folks. Chick-fil-A has been banished from campus, the LGBT students won the day, and the anti-poultry bigots at Fordham University have been spared the indignity of suffering through the throes of a raging microaggression at the mere presence of a waffle fry.