Call it 'jazz diplomacy': Cuba, US rift can be fixed with a riff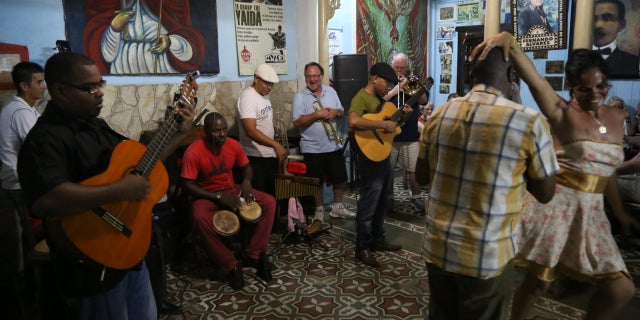 HAVANA – I am leaving the famed Hemingway haunt, the Floradita, and sitting at an outdoor café, sifting through the many changing attitudes and opinions currently swirling around Cuba.
Following President Obama's diplomatic and economic policy changes, Cubans are delighted about the possibility of trading with the United States -- one Cuban says he wants to open up a Kentucky Fried Chicken restaurant!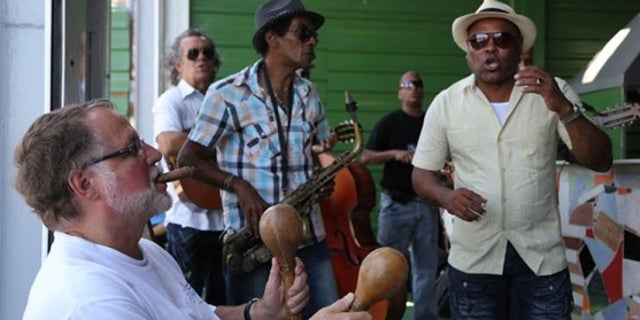 But unlike the shifting winds over the Florida Straits, in my 28 visits to America's island neighbor, I have heard much, but seen little change.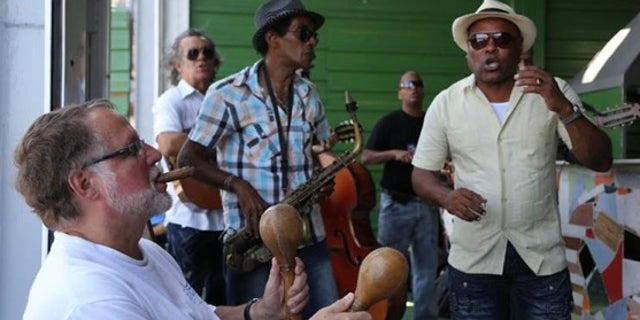 While speaking with a Cuban tour guide, Eduardo -- who was thrilled at the possibility of opening up Cuba to the U.S. -- he commented that the prevailing attitude of most foreigners is that they are all trying to get to Cuba before the Americans ruin it. Eduardo says that he feels the American and Cuban cultures have always been intertwined: Baseball and Chevys will forever remain as a reminder.
I am hopeful that the hegemonic attitude between political power and wealth will equalize. With the political shifts – more tangled than the plot of a Robert Ludlum novel – there remains one area that has been able to break through the U.S. embargo on Cuba: music.
Sound knows no barriers.
During another visit, in May 2014, I led my jazz students from the University of Richmond and faculty and students from Penn State University to Cuba in an epic event.
We rehearsed for a week, and then put on a big band concert with Cuban students. This week-long sharing of music had not been done since the embargo, which the United States imposed on Cuba in 1960.
At first, the Cubans had difficulty with our swing compositions, and the American students were too "laid back" for the precision of the Cuban tunes.
Let's call it "jazz diplomacy."
Still, during the first rehearsal, everyone adjusted, the alchemy coalesced, and once again, the successful, blending of the two countries was complete!
Let's call it "jazz diplomacy."
The U.S. and Cuba -- two superpowers in contemporary music -- have been trading (and blending) all along, even during the embargo, each one an equal partner.
Perhaps our governments can use this model to build bridges and renew relationships between our two countries.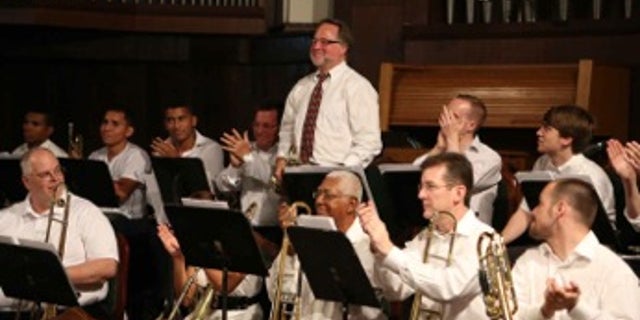 Let's call it "jazz diplomacy."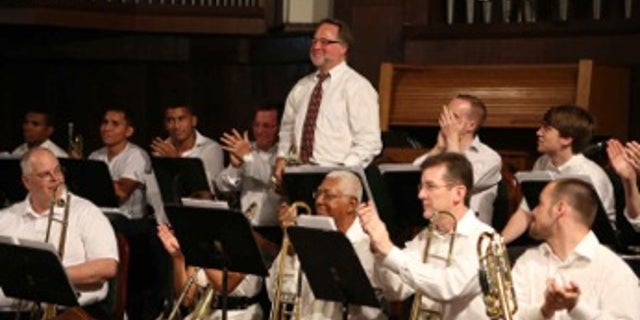 American jazz might have taken a different shape had it not been for Cuban rhythms. Jelly Roll Morton, an early jazz pianist and jazz's first arranger, said that if jazz didn't have a Spanish tinge, it wasn't jazz. The 'tinge' Jelly Roll was referring to was the presence of Cuban rhythms. Listening to the first published jazz composition (1914), "St. Louis Blues" by W.C. Handy, reveals a Cuban ritmo de tango in the introduction. This marking was referring to the Cuban habanera rhythm. This habanera rhythm appeared in the bass line in many ragtime compositions, and the Cuban 5-stroke cinquillo rhythm was the backbone of many rags, including Scott Joplin's "The Entertainer."
As the legendary Cuban musician and bandleader Mario Bauzá said, "It's Cuban rhythms on the bottom and American jazz on the top." Cuban rhythms have affected jazz from its beginnings and throughout the years have shared the musical landscape of jazz to create many jazz-related and popular styles, including son, mambo, salsa, timba (Cuba's version of Salsa), cubop, Afro-Cuban jazz, Latin jazz, Rock 'n Roll and the cha-cha-cha.
In fact, Cuban music permeated the American popular music soundscape of the 1950s and entered into the living rooms of most American households through the "I Love Lucy" show. Author Ned Sublett, in his article, "The Kingsmen and the Cha-Cha-Cha," states that "Louie, Louie" was really a cha-cha-cha.
Where did Bo Diddley get his "Bo Diddley beat"? Why was the cowbell so important in such songs as, "I'm an American Band," "Honky Tonk Woman," "Old Time Rock and Roll" and "Low Rider?" Why did the Beatles use bongos and claves on their 1964 hit, "And I Love Her?" Why did frontman Mick Jagger of the Rolling Stones and Davy Jones of The Monkees play maracas during their many hits?
Cuban music has had a significant influence on American music, and the blending is still going on today.
As the winds continue to blow and shift over the Florida Straits, I can only guess what will happen in the political arena between Cuba and America.
But politicians might think about taking a page of our sheet music – it's been working for years. If they do, perhaps there will be many Kentucky Fried Chicken restaurants in Cuba.
Some with live bands in the lobby.
Michael Davison is a distinguished trumpeter and professor of music at the University of Richmond, where he is director of the jazz program and teaches trumpet and Cuban music. He has performed alongside some of Motown's most iconic singers and groups, including Natalie Cole, Aretha Franklin, the Temptations and The Four Tops, and, along with producer Ed Tillett, completed "Cuba: Rhythm in Motion," a documentary tracing the musical genealogy between Cuban rhythms and American jazz.