Bigotry in the Senate -- Should anyone loyal to the Catholic Church's teachings be barred from public office?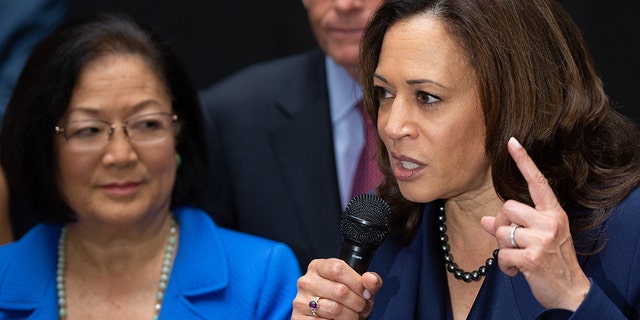 NEWYou can now listen to Fox News articles!
People often assumed that prejudice against Catholic politicians ended with the election of John F. Kennedy. Yet anti-Catholic bigotry is still with us. On Dec. 5 U.S. senators sent written questions to Brian Buescher, an Omaha, Neb., lawyer recently nominated by President Trump to sit on the U.S. District Court in Nebraska. Amid queries about judicial philosophy, two Democratic senators demanded answers about Mr. Buescher's membership in the Knights of Columbus, a 140-year-old Catholic service organization.
Hawaii's Mazie Hirono and California's Kamala Harris didn't ask about the group's charitable work, which includes $1 billion of assistance and hundreds of millions of hours of service in the past decade. Rather, they wanted answers about what they called its "extreme positions."
The senators cited the group's support in 2008 for California Proposition 8, which banned same-sex marriage. They also took issue with the group's opposition to abortion.
CLICK HERE TO GET THE FOX NEWS APP
Each senator insinuated that Mr. Buescher's membership should disqualify him. When asked if he would quit the organization if confirmed, Mr. Buescher responded, "I have not drafted any policies or positions for the national organization. If confirmed, I will abide by the Code of Conduct of United States Judges and will not affiliate with any organization in violation of the Code."
Keep reading Eugene Rivers' column in The Wall Street Journal.