As Germany heads to the polls, a growing split between European voters and elites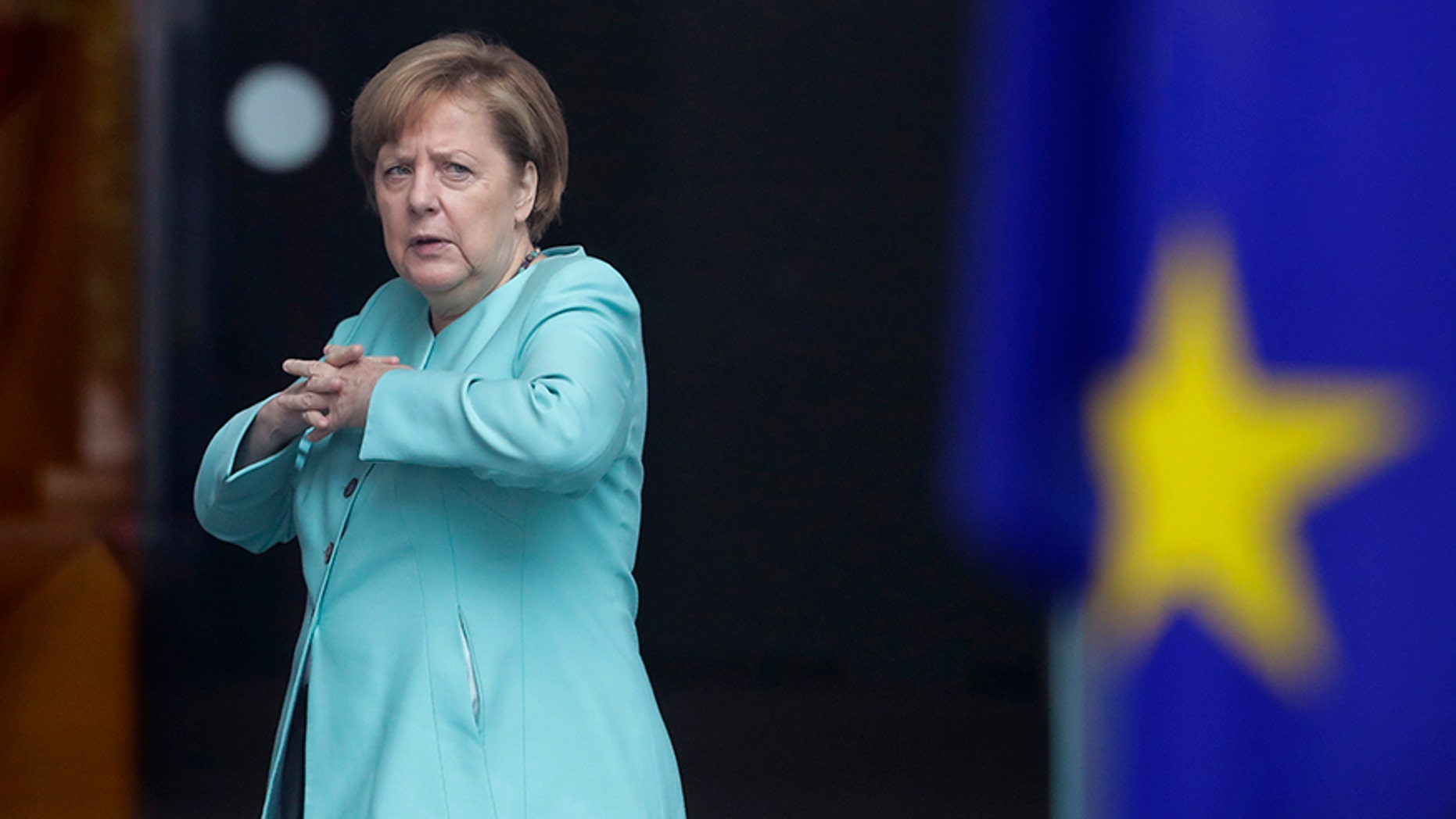 This month's national elections in Germany are unlikely to produce a surprise upset, but that doesn't mean we should regard politics in Europe as business as usual. Across the Atlantic, it's becoming clear the movements that led to Brexit and the election of President Donald Trump are not one-offs.
For the first time since World War II, Germany's center-right parties face a serious challenge from the right. Most polls of voting intention predict the Christian Democrats led by Chancellor Angela Merkel, and its Bavarian sister party the Christian Social Union, to continue to lead in a majority federal government once the results are in. But astute political minds will watch to see how closely the final tally mirrors changing perceptions across the West. A high-authority poll conducted in every EU member state finds that in Germany and across Europe there is a widening gap between how public and elites view inequality, globalization, migration, and terrorism. Most notably, the survey findings are consistent with last year, showing just how deep seated public opinion is on significant policy matters.
On the economy, every other European believes that future generations will have lower standards of living than we have today. Only 48 percent of Europeans believe that the rise of the global economy is good for their country. In France, 64 percent of respondents believe inequality is a very serious problem and in Germany 66 percent believe that things are going either somewhat or strongly in the wrong direction.
Half of Europeans agreed that immigration was a serious problem for Europe and 53 percent claimed migrants were coming to Europe solely for economic reasons. In Germany, 84 percent believe that illegal immigration is a serious problem and 54 percent who identify as being on the 'left' agree that the EU should protect its outer borders more effectively. Across the entire EU, an overwhelming 79 percent also agree with the statement that the EU 'should protect its outer European borders more effectively.' There is not much disagreement between traditional political sides on this matter.
There are very large variations between member states in terms of trust in government institutions, but half of the European population does not trust their own government. The difference of opinion among newer member states is especially stark as they tend to be more optimistic about their own future, want less centralized power in Brussels, and more border protections. What's more, 51 percent of all of Europe favors individual member states having more power. Even 24 percent of Germans would vote to leave the EU.
Although these findings illustrate public opinions across Europe, the insights implicate the entire world. As the difference in opinion between the public and elites grows, so does dissatisfaction with the status quo. In the meantime, politicians are wise to address the public perceptions that have divided Europe. If traditional political parties are unwilling to meet the needs of the electorate, anti-establishment movements will grow even stronger. Rather than Brexit and Trump being the anomaly, a better question might be why elites are being re-elected despite not sharing the opinions of the citizenry they represent.