An epidemic of egomania strikes America's civilian and military leadership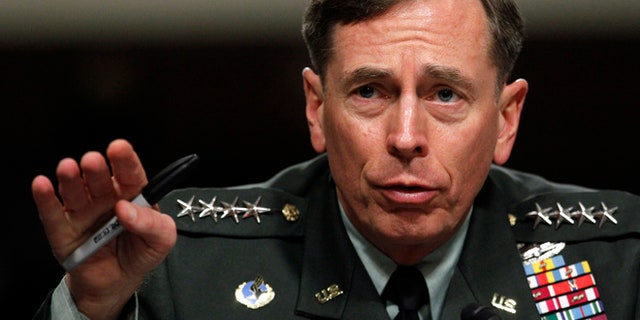 NEWYou can now listen to Fox News articles!
We are becoming a conceited nitwit society, pushy and self-aggrandizing. No one is ashamed to brag now. and show off. They think it heightens them. They think it's good for business.

It used to be that if you were big, you'd never tell people how big you were because that would be kind of classless, and small. In fact it would be a proof of smallness.

So don't be showy. The big are modest.

Ha.

There is the issue—small but indicative of something larger—of how members of the U.S. military present themselves, and the awe they consciously encourage in the public and among the political class. The other day on his Daily Beast blog, Andrew Sullivan posted a letter from a reader noting the way officers are now given and relentlessly wear on their dress uniforms ribbons, markers and awards for pretty much everything they do—what used to be called fruit salad. Mr. Sullivan posted two pictures, one of Gen. David Petraeus and one of Gen. Dwight D. Eisenhower. This is the Eisenhower of D-Day, of the long slog through Europe in World War II. He didn't seem to see the need to dress himself up and tell you what he'd done. Maybe he thought you knew. He didn't wear all the honors to which he was entitled, though he could have used them to dazzle the masses if that had been what he was interested in.
To continue to read Ms. Noonan's column in the Wall Street Journal click here