After fateful shooting, could Scalise be the most powerful person in Congress?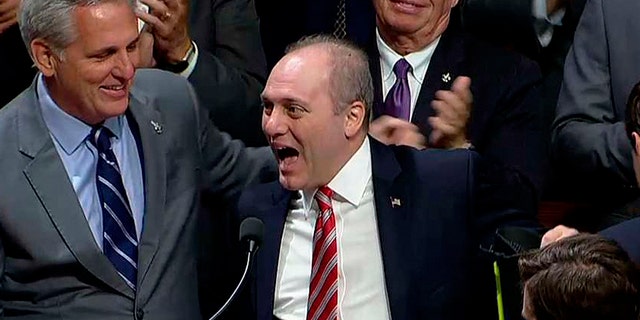 PITTSBURGH — Everyone wants to shake Steve Scalise's hand.
A year ago, the Louisiana congressman was near second base at an early-morning baseball practice when the sound of shots pierced the quiet of suburban DC. A bullet zigzagged through his left hip, slicing muscle tissue, crushing his femur and mangling his organs.
Now, he is recognized by passersby as the man whose survival is nothing short of a miracle.
As he walks down the hall of the Duquesne Club — a handsome old-money institution where President Ulysses S. Grant was one of the first guests — a man steps up to him.
"I was praying for you," he says to Scalise.
The first thing Scalise did when he felt the 7.62-caliber bullet fired by James T. Hodgkinson scissor through his body was pray, he says.
To continue reading on The New York Post click here.