Aaron Hernandez, From Inspiration To Cautionary Tale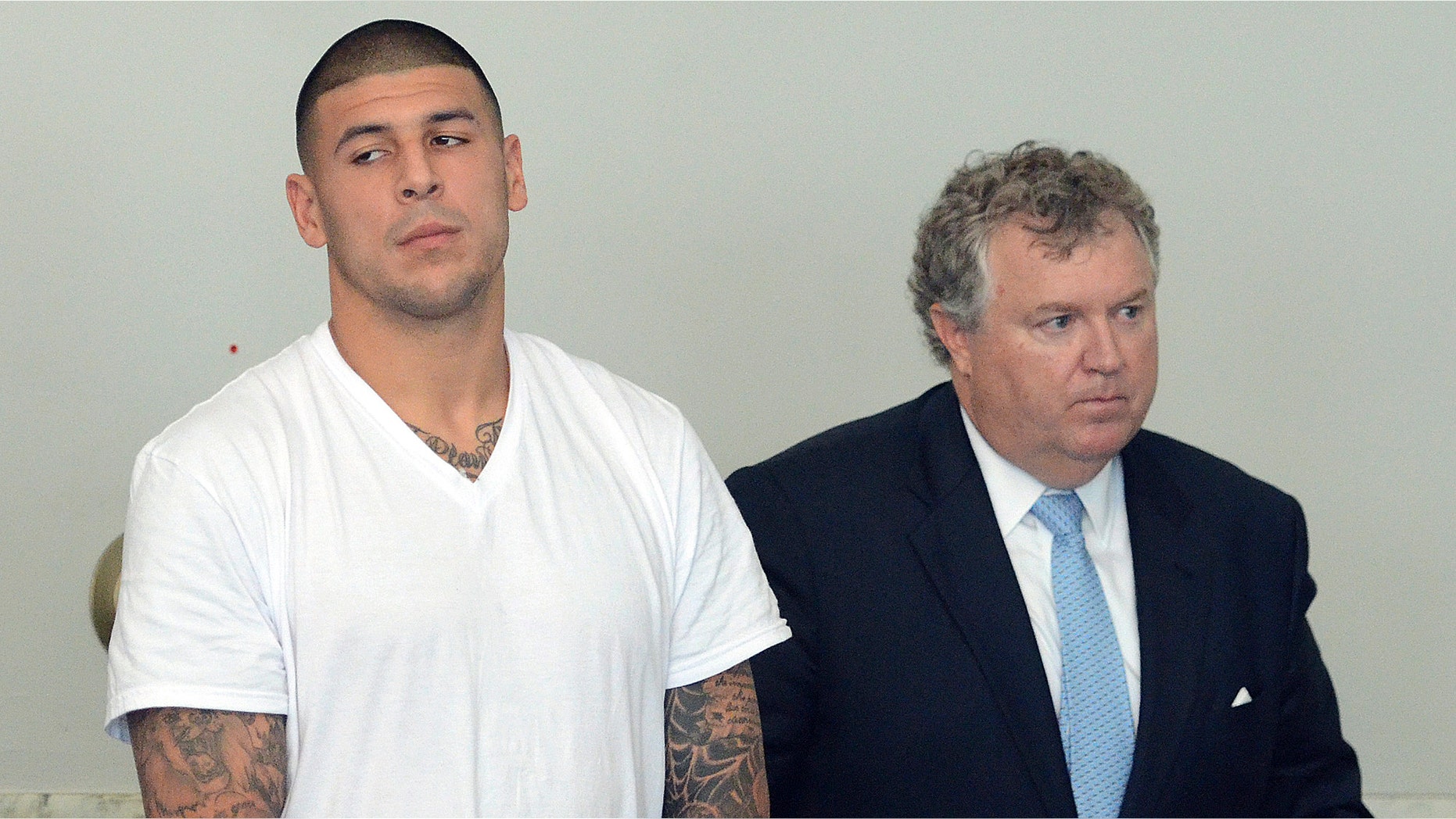 Aaron Hernandez was charged with first-degree murder on Wednesday.
The former Patriots tight end – New England released the fourth-year player soon after his arrest, even before his arraignment – was denied bail.
The development marked another disappointing turn in an investigation that appeared to get worse for Hernandez at every turn. As the events unfolded, Hernandez went from portrayed as uncooperative to allegedly destroying possible evidence to murder suspect. There was also another – unrelated – civil suit filed against Hernandez last week in which he is accused of shooting a man in the face. It was a dramatic and depressing fall for a player who had risen to become one of the most high-profile Latinos in the NFL.
Only a month ago, he received Pop Warner's Inspiration to Youth Award. Now, he sits in jail awaiting the next steps in his case.
The reality is one man is dead, which alone is an indescribable tragedy.
The promising career of a Pro Bowl player is in shambles, which pales in comparison to the reality that he's staring down the possibility of a life sentence without the possibility of parole.
Those two points – in that order – are the gravest travesties in this case.
However, Hernandez's dramatic descent from Super Bowl player to suspect is felt beyond his upscale neighborhood of North Attleboro, Mass., beyond greater Boston, beyond the New England Patriots fan base.
Hernandez – who is of Puerto Rican descent – was also one of the few Latinos players in the NFL, where less than 1 percent of players are Hispanic.
Moreover, Hernandez wasn't just a Latino player (of which the league boasted just 13 in 2012). He was a recognizable player on one of the best teams in the league. He had the ability to identify with the league's Hispanic market in a way few players do, to connect on a shared cultural level.
Though it seems almost unbelievable given the events of the last two weeks – and the discussion now dating back to possible draft day concerns about Hernandez's character – the tight end served as a role model. Only a month ago, he received Pop Warner's Inspiration to Youth Award. Now, he sits in jail awaiting the next steps in his case.
This story marks the undoing of one of the NFL's few Hispanic role models. Hernandez has gone from inspiration to cautionary tale.
It's a sad chapter in what had been an often-uplifting story. Hernandez overcame the unexpected death of his father. He became a key player on the Patriots. He signed a lucrative contract with New England and had multiple endorsements. While it's important to recognize that Hernandez has not been convicted of anything yet, the course of his life and career have been forever altered.
Often in sports, so much focus is on winning. There are no winners here.