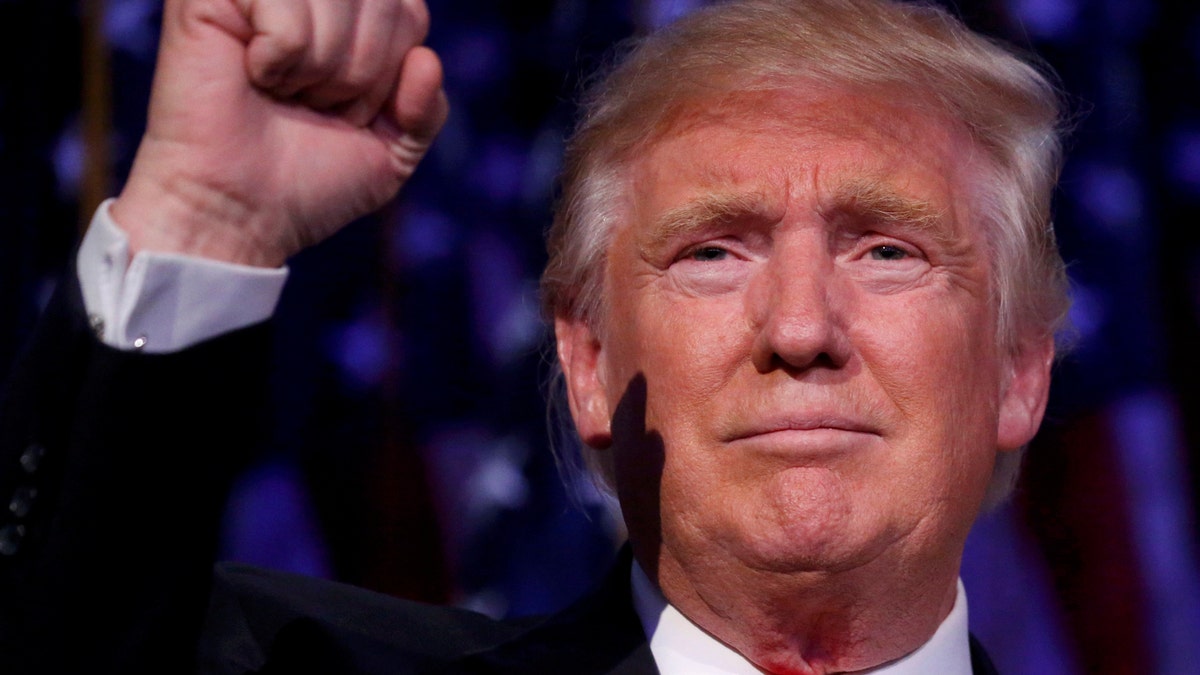 There is a cure for the hysteria gripping foreign capitals and diplomatic salons after a Trump win: soul-searching. For the explanation of why Americans demanded a fresh start can be found as much in the chambers of international diplomacy as it can in Washington corridors.
The United Nations provides a useful vantage point by which to understand the Trump phenomenon.
On September 5, 2016, UN High Commissioner for Human Rights Zeid Ra'ad al-Hussein claimed there were similarities between Donald Trump and ISIS. He labeled Trump a "populist" and opined "the propaganda of Da'esh uses tactics similar to those of the populists." On October 12, 2016 al-Hussein directly weighed into the U.S. elections and told reporters, if elected, Donald Trump "would be dangerous from an international point of view." Evidently, it never occurred to a Jordanian prince that most American listeners would wonder first about his qualifications to lecture them on freedom of speech, democracy and human rights.
If Americans had been looking for human rights guidance from the United Nations, however, they would have encountered other impediments.
In late October, the UN General Assembly elected Saudi Arabia to the UN's top human rights body, the Human Rights Council. Iran is an elected member of the UN Commission on the Status of Women. Sudan supervises NGO applications for UN-accreditation and participatory rights from its berth as Vice-Chair of the UN's Committee on NGO's. Is a disconnect between multilateral authority figures and the chosen standard-bearer of American values really so difficult to figure out?
Secretary-General Ban Ki-moon also made a steady stream of veiled swipes at the Republican candidate and his party's platform over the course of the campaign. Speaking about climate change on May 18, 2016 at a US campus commencement address, he ordered students: "Don't vote for politicians who deny the problem." On September 20, 2016 he told the General Assembly: "I say to political leaders and candidates: do not engage in the cynical and dangerous political math that says you add votes by dividing people and multiplying fear. The world must stand up against lies and distortions of truth…"
But Americans know the facts intrude. UN peacekeepers who arrived in Haiti in 2010 gave the population cholera, killed ten thousand people and sickened hundreds of thousands more. Ban's response has been to deny the problem: circle the wagons, claim diplomatic immunity, and deny scientifically-proven culpability and reparations. Moreover, throughout the Secretary-General's tenure he has propagated the cynical fiction of zero tolerance of sexual abuse by UN peacekeepers, while presiding over a culture of impunity for repeated violations of the world's most vulnerable women.
And then there is Ban Ki-moon's failure to stand up against dangerous distortions about terrorism. The UN has never been able to define terrorism because the 56 member states of the Organization of Islamic Cooperation insist on a distinction between terrorism and armed struggle against "foreign occupation and colonial or alien domination."
So Ban published a "plan of action" in December 2015 that changed the jargon to "countering violent extremism" and played to his audience. His prevention strategy begins: "Definitions of "terrorism" and "violent extremism" are the prerogative of Member States… [T]his Plan of Action pursues a practical approach to preventing violent extremism, without venturing to address questions of definition."
The world's leading multilateral institution, headquartered just minutes away from 9/11's Ground Zero, still cannot define terrorism, and instead is flogging a plan to solve a scourge it cannot identify because of political correctness. It ought not to have been a surprise that Americans turned elsewhere for leadership counseling.
There are other ways to make sense of the American election without succumbing to the hyperbole being flung around the globe about xenophobia.
Serious evaluations of such accusations require a major dose of Realpolitik. Take, for instance, the wild unsubstantiated claims about Trump and his team's antisemitism being made by the Washington-based Anti-Defamation League. The head of the ADL served for over three years, until the end of 2014, in Obama's White House as a Special Assistant to the President. He's a partisan, period.
French Ambassador to the United States, Gérard Araud, tweeted immediately following the election on November 9, 2016: "The world is collapsing before our eyes." That is precisely the kind of unhinged nonsense that Americans just tuned out.
After eight years of President Obama, where is "the world"? Sanctions against Iran – the world's leading state sponsor of terrorism – are in ruins and, despite militarization, the country has been granted a right to enrich uranium. Nuclear proliferation is underway. Four-hundred thousand are dead in Syria. Refugee flows are fueling serious instability. Islamist radicalization is on the ascendance. Russia and China are territorially on the march. North Korea is becoming increasingly belligerent. Turkish democratization has been set back decades. Hilary Clinton was Obama's Secretary of State through half of all this, and in effect, was an Obama third term. To ordinary Americans, not international elites, this looked like a world collapsing already.
Watching Europeans and the United Nations wish for more of the same, Americans might begin to suspect that the world wants an American president to fail. If not, now would be a good time to work with President Trump to succeed, for when America wins so does international peace and security, democracy and human rights.