A Health Care Summit With No Scientists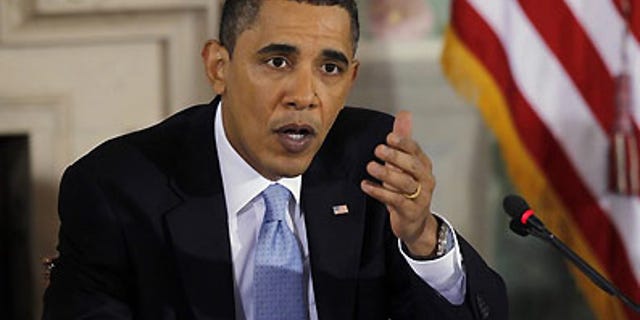 NEWYou can now listen to Fox News articles!
Politico provides a list of the attendees at the Blair House Summit. We see 38 names of Senators and Members of Congress, and yet only two of them are doctors: Sen. Tom Coburn of Oklahoma and Rep. Charles Boustany of Louisiana.
So far, we have heard President Barack Obama, Senator Lamar Alexander of Tennessee, and Speaker Nancy Pelosi. Pelosi, who just quoted an American asking, "When is something going to happen on health care? We can't hold out much longer."
But again, we might ask: What does it mean, "something is going to happen on health care?" What is the essence of health care? Is it having health insurance, or is it getting treated and cured? As I've have noted, you don't go to the doctor to show off your health insurance card, you go to get better.
Pelosi also just said, "Health care reform is entitlement reform." Oh, so it's not about health, it's about savings. No wonder the American people are turning off.
And then she added, "I want to talk about it what it means to the economy." But no mention of the jobs created by health care, to say nothing of medical research and medical technology.
And she cites the "job lock" because a child is sick. Well, "job lock" is a problem. But what if the child were not sick in the first place?
But of course, if we're going to think our way out of medical problems, we can't rely just on politicians. We need scientists, such as Dr. Jonas Salk, or Dr. Anthony Fauci, or Dr. Francis Collins. That's how to bend the curve.
James P. Pinkerton is a Fox News contributor and the editor/founder of "Serious Medicine Strategy," click here to read more.
Fox Forum is now on Twitter. Follow us @fxnopinion.