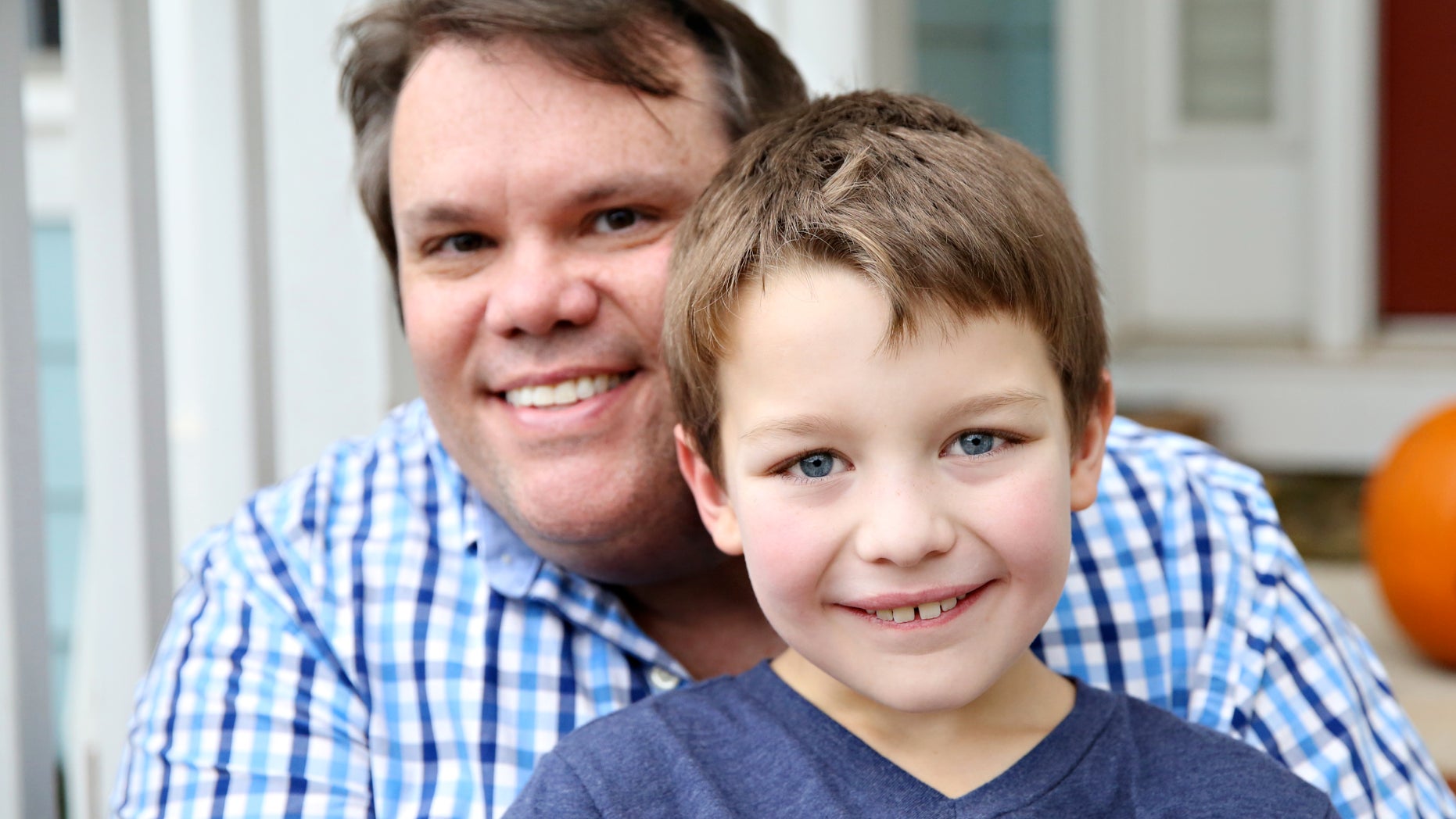 We've all seen pictures of the sweet hospital scenes where dads hold their newborn babies for the first time. But that's not how it happened for Cecil Stokes of Huntersville, North Carolina. His bouncing baby boy was eight-years-old the first time he got to hold him.
Cecil writes, directs, and produces entertainment—commercials, TV, documentaries, and movies. He's had a good life, but there was one unfulfilled dream: he wanted to be a dad.
He'd always known that he wanted to adopt rather than have biological children. He says, "There's a lot of crazy in my family and I didn't want to risk passing it on. I didn't feel the need when there are children who need homes."
In November of 2014, he'd dated one of the most perfect women he'd ever met, but it didn't work out. The next week at church a 14-year-old boy got up and talked about how his parents had abandoned him and how he now had a new home. For four weeks in a row, nudges about adopting arrived either in a book Cecil was reading or at church or through a friend.
With no wife in sight, Cecil decided to move ahead as a single adoptive dad. He'd never felt such peace about a decision. By January, he'd started a seven-week class with the Department of Social Services. He switched to the Children's Home Society to get his license to be a foster parent, the step required before he could adopt.
The process continued with a physical, and an inspection of his home by the fire marshal. Cecil painted, bought bunk beds so he could house multiple children, and stocked his home with the gifts provided at two showers thrown by friends. And on July 22, 2015, the long-awaited approval arrived.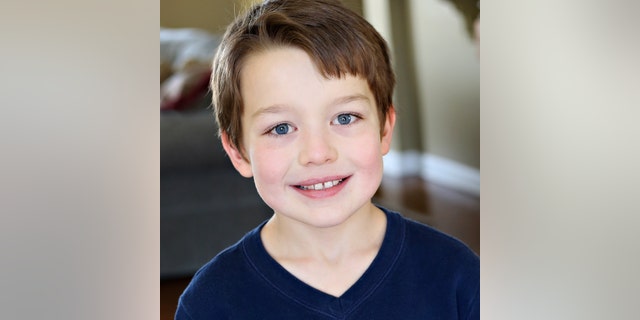 On Aug. 3, he got an email from his social worker, a mass email that said, "We have an 8-year-old who needs emergency placement." The boy had been taken from his home when he was five. In the three years since then, he'd been in ten foster homes and eight different schools.
Cecil says, "When I read his story, and I learned about his birth parents, and his siblings that had already been adopted, something in me just jumped up to fight for him. I told my social worker I wanted him, but my request was denied. The child's last two placements had been with single dads who'd planned to adopt him, but both men had returned him at the ten-week mark. The county didn't want to risk that again, but I knew he was mine."
Twenty-four hours later, Cecil asked his social worker if he could write the county a letter. In all her years there, she'd never heard of that before, but she said she'd deliver it. Cecil says, "I wrote about my plan for his education, how I'd help him grow up without labels, and that I would fight for him like no one ever had. And I ended the letter mentioning that I already had his shark sheets waiting for him, because on his form it had said that he liked sharks. I knew he was going to be mine."
They read the letter and had Cecil come for an interview the next day. They approved the request after the interview, and his son, Boone, came to live with Cecil on Thursday night, August 6, at 5:15. It was a moment that would change two lives forever.
Cecil will never forget the first time he saw his son. "I was shocked at how cute and how little he was. They walked in the door and his social worker said to him, 'You two have something in common. You both think you're the best huggers in the world.' We laughed and I asked if I could give him a hug. He said yes. I hugged him tight and swung him around the room.
When I put him down, he said, 'You win. Nobody's ever hugged me like that before.'" Boone later told Cecil that he knew at that moment that he finally had a dad.
It was surreal when Cecil saw his son for the first time. "I knew he was mine and that I was committed to him for the rest of his life, but I had no idea what to expect. In foster care classes, they give you the worst case scenarios of what these children have been through, and Boone had been through some traumatic situations. I just wanted him to be happy."
The next two weeks were hectic as they got Boone registered for school, bought clothing, shoes, and new toys, and as Boone met the people in Cecil's life.
Those first weeks were a learning curve for Cecil, days filled with numerous discoveries. One surprise was that his son is so much like him. They enjoy the same things—socializing, old cartoons, Legos, and telling stories.
Then there were the challenges. Because Boone had moved through so many schools, he was behind educationally. The years with his birth family were filled with neglect and emotional abuse, leaving him with anxieties, fears that impacted his ability to sleep each night.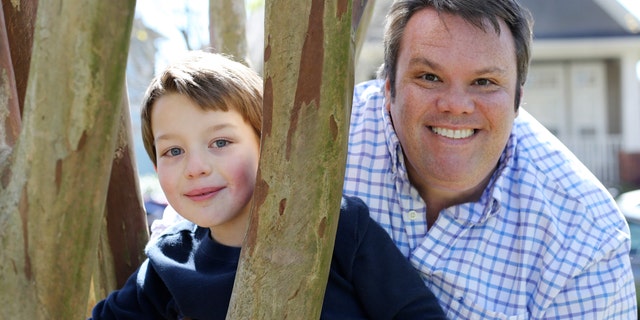 But there has also been much laughter, and many of their memories were documented in Cecil's daily Facebook posts that started "Parenting an 8-year-old, Day __." One of the funniest was on day 5 after Boone's arrival. It read, "My child knows how to play by himself. Why did someone not tell me that on day one?"
And on Day 17, "I think my child has amnesia. Every morning when we wake up, he has forgotten who is in charge."
Along with the laughter, though, there have been many poignant moments. One night Cecil was sitting on his son's bed saying good-night when Boone said, "I came into this house with a broken heart, and I don't know why, but I think you had one too. Now we have a whole heart."
On another day Cecil asked Boone, "Don't you love coming home after the cleaning lady has been here? The house is so clean."
Boone's reply? "I just love coming home."
Having a home and a dad has changed Boone. It's all captured in his smile. Cecil says, "I was given his life book. It probably only had 15 pictures in it of his first eight years—and he wasn't smiling in a single picture in a single home. Getting to see that smile now lets me know I've made a difference."
Cecil summed it up in one of his Facebook posts, "I love to hear my son singing. Not just because he is good at it, but because unhappy children don't sing."
When asked what is most special to him about Boone, Cecil says, "I love his strength. For him to have gone through his birth childhood and ten foster homes and to be so resilient and so innocent and full of hope and kindness at this age is remarkable. I'm also proud because every time we get a call to provide respite for a foster child, regardless of what we have planned that we may have to cancel, he always says, 'Daddy, we have to help the kids.' He's never allowed me to say no to a temporary placement, because he knows where they've been."
To others who are considering adoption, Cecil says, "To be able to give a child a permanent loving home is a gift. There's nothing greater that you could do for a stranger."
For those who are interested in foster care, he says, "We're called to take care of these children, and if we don't, then we should be ashamed, because we live in a society of empty bedrooms. The majority of people who meet me or hear my story have an empty bedroom in their house, and I think that's wrong when you have an empty bedroom and a child doesn't have a home."
So what's next for Cecil? "We pray every night for Boone's brother who's on the way. We think he's between 5-8 years old. We hope to have him in the next 3-6 months. And then we plan for another brother after that. Over the next twenty years, I want to have 5-7 children."
A man who didn't have a son is now a dad, and a little boy who desperately wanted a dad now has one. And friends and family who dote on him. And the security of a forever home where he will always be wanted and loved.
Because of a decision to adopt, two lives have been permanently changed. A family was born. And a little boy who once had to fight to make it through every day no longer has to worry about that—because now he has a dad who will fight those battles for him.
November is National Adoption Awareness Month. Could you open your heart to a child who needs a home? One of the best gifts a child will ever receive is someone who loves him and is involved in his life every day. Just ask a little boy named Boone Stokes.