A drunk driver killed their daughters, but Lynn and Dan Wagner embody the awesome power of forgiveness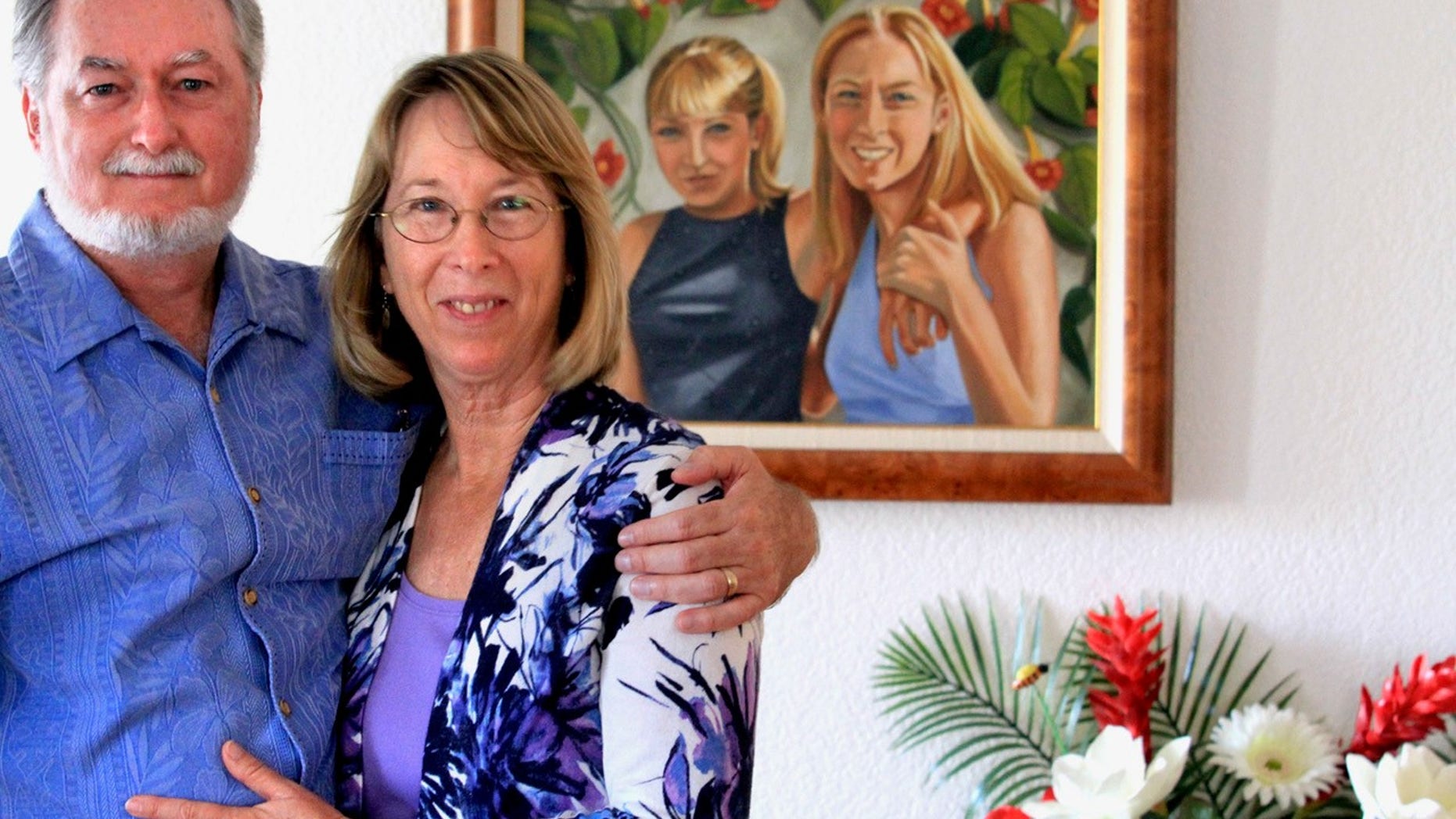 I could not have been more excited to speak at Twin Lakes Church in Santa Cruz, California, for two reasons. First, the church has a long, rich legacy of transformational ministry dating back to 1890, when it was known as the Little Brown Church by the Sea. The church has grown tremendously over the years and is known on the West Coast for phenomenal outreach and teaching. Second, Santa Cruz is heralded as the surfing capital of the world. Need I say more?
One of the best parts of traveling and speaking globally is the opportunity to meet so many fascinating followers of Jesus. You learn very quickly how vast the kingdom of God truly is throughout the world.
In the book-signing line following my message at Twin Lakes Church, I met Lynn, and her story is one I will never forget because it shows the difference Jesus brings in the most tragic, unimaginable circumstances. She told me that less than two weeks after 9/11, Lynn and her husband, Dan, along with their teenage daughters, Carrie and Mandie, were returning home from attending Luis Palau's evangelistic outreach Beachfest Santa Cruz. It had been a great family weekend with 20,000 other attendees. They piled into their minivan, buckled their seatbelts, but didn't make it home as a whole family.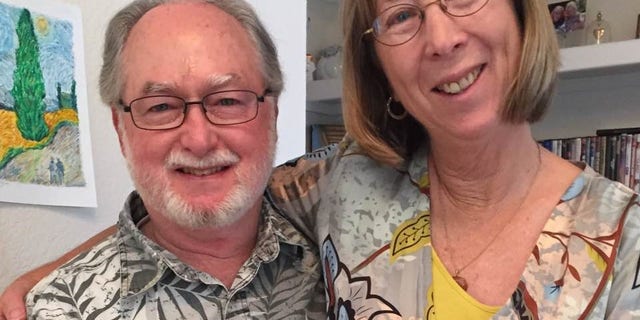 The Wagner family was driving north on Cayuga Street around ten at night. As they pulled into an intersection, a Chevy Suburban from the east ran a stop sign and barreled into them. The vehicle never braked. No skid marks were found at the scene. It was later revealed that the driver, a woman named Lisa, was high on coke, meth, and alcohol. According to newspaper reports, the Wagners' van "spun around and crashed into a light pole, toppled a street sign and struck a parked Volvo, ultimately coming to rest in the front yard of a house at the corner."
The noise of the crash in the quiet area caused neighbors to run to the scene, some even barefoot. They found Carrie and Mandie dead and Lynn and Dan seriously hurt. News of the tragic accident spread quickly. The next night, Luis Palau announced at the close of the two-day outreach event that "something terrible happened here last night," as photos of the girls were shown on video screens. Then Luis said, "Mandie and Carrie went straight to the Lord at that very moment."
Dan and Lynn had been rushed from the scene to Dominican Hospital, both with head injuries, and Lynn suffering a broken tailbone, three fractured ribs, and a broken pelvis. Dan also had a neck injury, a sprained coccyx, and embedded safety glass. Both had no memory of the accident.
When Lynn woke up in ICU that Sunday morning and was told about the accident, the first words she was able to muster to a friend were,"Are they in Jesus' arms?" Sharon replied, "Yes, they are.""God is a good God," Lynn responded.
Dan did not wake up until Monday morning. His pastor tried to gently let him know about the girls, but it wasn't sinking in. In a reflection he shared with me from something he wrote later, Dan said, "The first time I remember grasping it was when someone visiting me in my hospital room had said they were sorry for my loss. I had asked, 'What loss?' They told me I had lost my girls."
As a parent of five, when I put myself in Dan's situation, I think I would have preferred death to trying to carry on without my children. Dan told me he was battered by what-ifs. "Why didn't God let me drop my keys walking to my car that night or have me see a friend to delay my departure by thirty seconds?"
Would this tragedy rip Dan and Lynn's marriage apart? So often, when a married couple loses a child, the marriage is ultimately lost too. The driver of the Suburban eventually pleaded guilty and went to state prison. Dan admitted, "My anger and resentment toward God began slowly as I read Scripture after Scripture of God's promises—promises that apparently didn't apply to us."
Lynn recounted how difficult the first Christmas without the girls was. How can we celebrate? How will we survive? Will we lose our faith? Anger turned from the driver to God, who could have stopped the accident, Lynn reasoned. Why did he take our girls?
Meanwhile, counselors visited Dan and Lynn for the first year. Their church held them close, supporting them, loving them "like a mother loves her child," Dan said, "and God began to do his work in us."He shared a glimpse of how he processed the grief:
My own thoughts and feelings want me to believe that perhaps:
God did not have the power to stop the accident,
or God did not know it was going to happen,
or God was tied up with other business and could not attend to us at that time,
or God did not have the authority to stop the accident, or he simply didn't care.
'Or I can choose to believe what God said about himself in the Bible:
He is all-powerful—he could have stopped it;
He is all-knowing—he certainly knew it was going to happen;
He is everywhere at all times—he was there then;
He is sovereign—he had the authority to stop it;
He is love—therefore his action or nonaction was an expression of his love.
It was not overnight, but Dan and Lynn chose to trust God in the face of their greatest adversity. Not only that, they chose to forgive Lisa. Here's where their story transcends ordinary human logic. In August of 2008, the Wagners learned that Lisa would be released from prison after serving 85 percent of her sentence. According to the parole office, the Wagners had a most unusual request. God protected the Wagners so they never had to appear in the courtroom to relive the tragedy and therefore they had never met Lisa. The Wagners wanted to meet her.
Only days before the seven-year anniversary of the tragedy, Dan and Lynn met Lisa under the supervision of her parole officer. When they hugged Lisa, a flood of emotions filled Dan's heart and he began to weep. They learned Lisa had come to faith in Christ while in prison. Dan and Lynn forgave Lisa for killing their two daughters and forgave her for all the pain. As Dan and Lynn turned to leave their meeting with Lisa, the parole officer exclaimed, "I've never seen anything like this, and it happened only because of our faith. We serve a God of reconciliation" (note the officer included himself in "our" faith).
What a testimony. Lynn wrote in her story "Not Wasted," "That woman is now like a daughter to me, and I know she will be here for Dan and me no matter what." Lynn and Dan forgave Lisa because God not only commanded it, but they themselves have received the eternal forgiveness offered through the death, burial, and resurrection of Jesus Christ.
Forgiveness was freeing for the Wagners. Their marriage has never been stronger. They volunteer in ministries and touch the lives of multitudes of people. What's more, Dan and Lynn, with Lisa, have shared their story of tragedy and forgiveness in churches. The Wagners are quick to say, "This is not Plan B. This was Plan A, all along." Lynn says, "If our aim is to bring others to Jesus, then how we respond to suffering is so important to those around us who don't yet know him."
Dan and Lynn reflected on the hope of the resurrection of Jesus. They will see their girls again. Our eventual resurrection is linked with Jesus' resurrection. Dan and Lynn understand that life is not about the eighty years on this earth. Life is about eternity. Life is about bringing honor and glory to God today despite the most difficult, unimaginable circumstances.
As I left Santa Cruz and drove toward the San Jose airport, I wept thinking about the Wagners. No story is more illustrative of the difference the Jesus factor makes in the world. We can invite Jesus into a situation that appears to be wrecked, and he will make sense of it. In this book we have seen both at macro and micro levels, how Christianity brings hope and healing to the world.