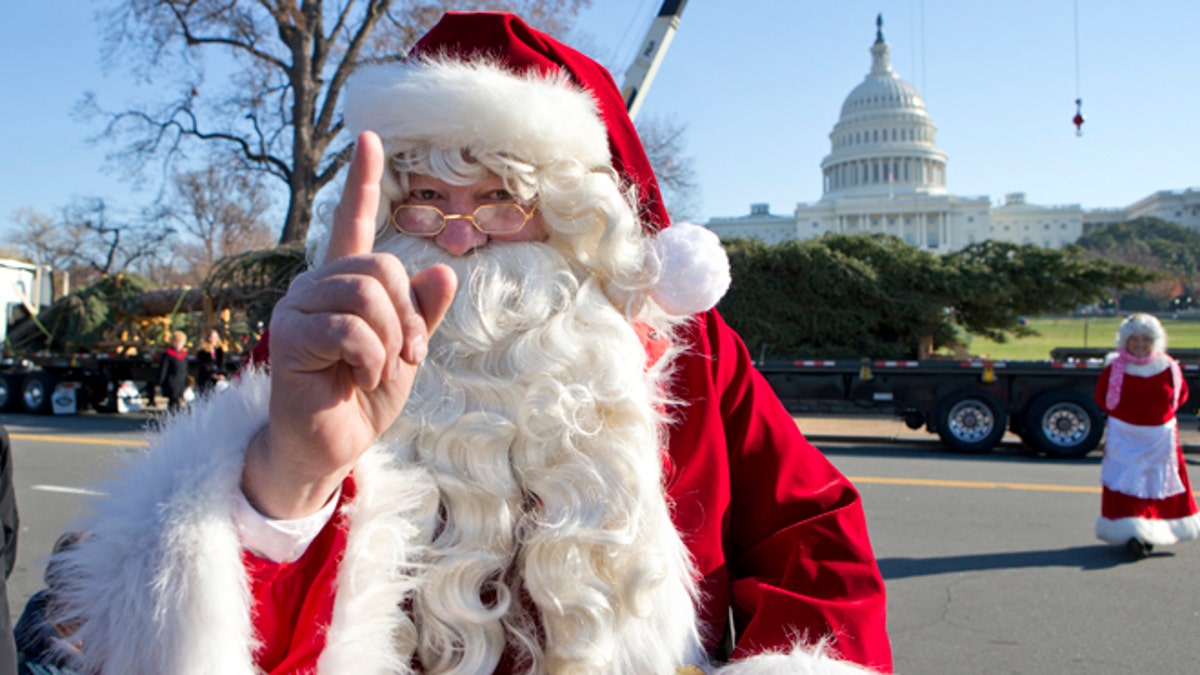 Christmas is coming! But don't assume you're out of time to make things different this year. Now is the ideal time to brainstorm special, meaningful ways to share the holidays with your friends and family without burning through wads of cash. The following 8 ideas and tips can get you started.
1. Trim down your Christmas gift list. If there's anyone anyone you would like to stop exchanging gifts with at the holidays, send them a note explaining that you're cutting back and won't be sending gifts this year. Or, bring it up next time you see them. The key is to let everyone know in advance. They will probably be relieved to not feel obligated to buy you a gift too!
2. Give gifts in a jar. Strictly speaking, you can make a gift from anything you can stuff into a glass canning jar. Give homemade cake, cookie or brownie mix with the ingredients layered like sand art. Create a sewing kit will all kinds of sewing and mending supplies complete with a pincushion on top. Give the gift of pampering with bath salts, kitchen potpourri or bath oils in a personalized jar.
3. Give what you do best. Often the most meaningful gifts are those that cost no money at all. A gift from the heart is a gift of time and talent. And homemade gifts don't have to look cheap. On the contrary, recipients feel special because you went to the trouble of making them something so personalized and thoughtful. Idea starters: homemade sweets and breads, handmade jewelry and bath salts, or even gift certificates for your services.
[pullquote]
What do you do well? Cook, clean, babysit, pet-sit, repair or detail a car, help build a website, garden, sew, drive, shop? Whatever it is, create a unique gift certificate and make what you do the gift you give. Follow up within a few days to set the exact time your certificate will be redeemed. Your recipient may be too embarrassed to remind you to make good on the gift.
4. Start a new family tradition. Honor your family's heritage by teaching your kids how to make the foods of that country or region. Learn the songs and customs of that culture. Instead of reading the usual bedtime stories, read to your kids about holiday traditions in other countries, as well as other wonderful holiday stories available at your local library or online.
5. No new gifts. If you have very young children, arrange with other families to swap toys instead of everyone buying new ones this year. Clean them up, wrap them up, and the kids will be none the wiser.
6. Make meals ahead and freeze them. On those very busy days in mid-December, you'll stay relaxed and stress-free knowing that dinner will be on the table as usual and you don't have to spend money on drive-thru or eating out.
7. Decorate your kids' rooms rather than the outside of your house. Instead of decorating the outside of your home to please your kids, decorate each child's room to get them excited about the holidays. Help your children make red and green paper chains from construction paper to hang all over their rooms. Not only is this activity less time-consuming than a big exterior display, but it may also establish a special tradition your children will not forget.
8. If you throw a holiday party. If you typically host a big holiday meal or an elaborate holiday dinner party at your home, don't feel funny about turning this year's event into a potluck where everybody brings something. Everyone wants to contribute. Trust me. And if you do want to make one thing—make it dessert because that's the last impression of your party that everyone will take home with them.