10 Reminders at Christmastime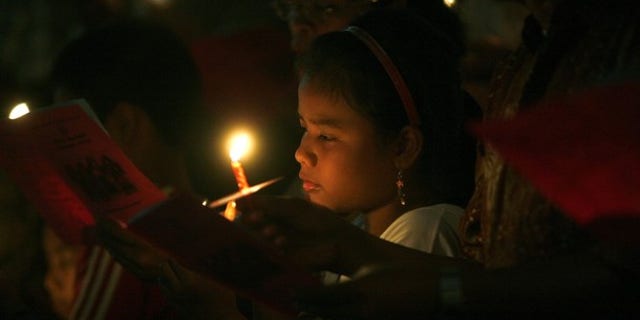 NEWYou can now listen to Fox News articles!
Christmas compels us to remember what matters most in a world that too often forgets. The people and the places that are central to the Christmas narrative have a message that is as relevant today as it was that very first Christmas. The following are 10 reminders at Christmas time:
1. Mary reminds us that even though you may feel vulnerable and shut out, God has not abandoned you.
2. The stable is a reminder that God's blessings are often hidden in unexpected places.
3. The wise men remind us that God is often found where others fail to look.
4. A manger reminds us that God's touch brings dignity to the ordinary.
5. A crowded inn reminds us that God only enters where he is invited.
6. The shepherds remind us that the good news of the Christ child came first to the lowly.
7. Herod reminds us that no enemy of the truth will triumph.
8. Joseph reminds us that each act of obedience is vital to the success of God's plans.
9. The angel, Gabriel, reminds us that nothing is impossible with God.
10. Bethlehem reminds us that Old Testament prophecies were fulfilled with the birth of Jesus. (Micah 5:2)
The world was forever changed when Jesus was born. Dr. Martin Luther King, Jr. once stated, "Evil may so shape events that Caesar will occupy the palace and Christ the cross, but one day that same Christ will rise up and split history into A.D. and B.C., so that even the name of Caesar must be dated by his name." On the day that Christ was born we were reminded that, "God so loved the world that he gave his one and only son that whoever believes in him shall not perish but have eternal life." John 3:16
Rev. Bill Shuler is pastor at Capital Life Church in Arlington, Virginia and a frequent contributor to the Fox Forum. To find out more, click here.