"Queer Eye" star Jonathan Van Ness wept over the idea of transgender children being the brunt of a public "onslaught" in America.
Van Ness, a biological male who identifies as non-binary, got emotional on the "Armchair Expert" podcast with host/actor Dax Shepard on Monday. Their debate on whether kids should be allowed to go through gender altering medical operations and whether trans women can participate in women's sports prompted the reality show star to cry.
After claiming that the people questioning these things are part of the "public, targeted onslaught of trans people," Van Ness broke down in tears over the fact that trans kids are not being "included."
PENNSYLVANIA HIGH SCHOOL STUDENTS ORGANIZE WALKOUT TO PROTEST TRANS BATHROOM RULE: 'COMPROMISED' OUR RIGHTS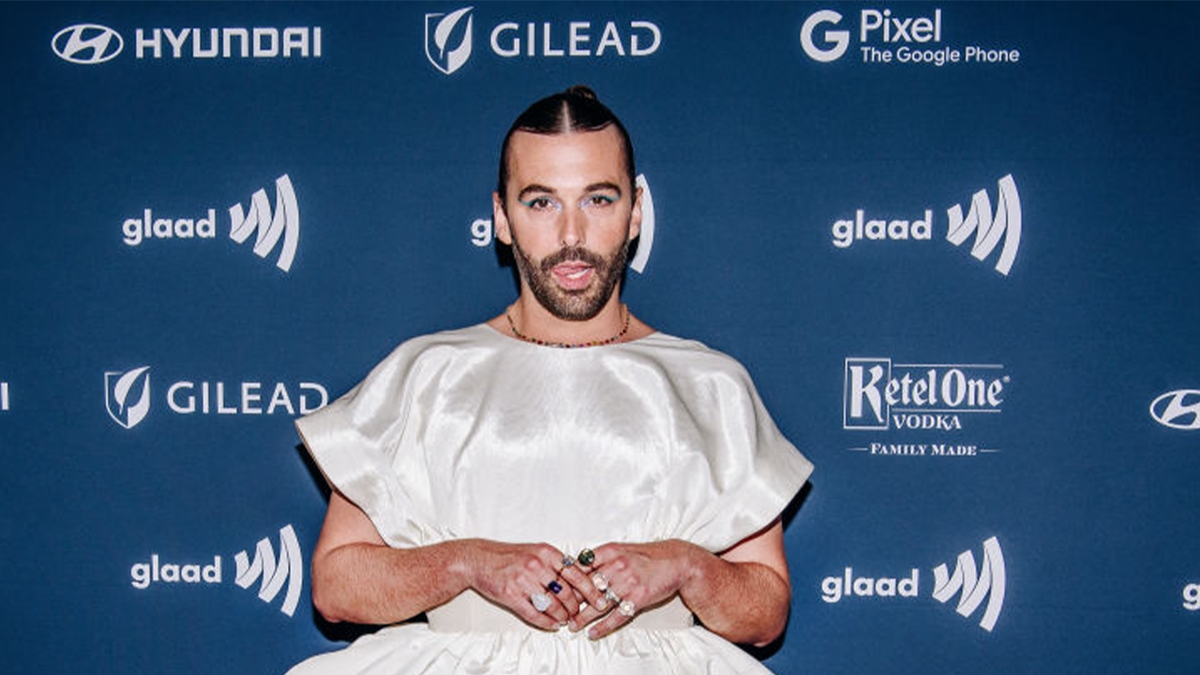 During the exchange, Shepard defended those who question whether someone who has been a male athlete for 19 years can get a sex change and play the sport with women. "That's a fair question," he asserted.
The actor said, "Now, there's hatemongers. There's people that f------ don't like trans people. We're not talking about people with Klinefelter's, we're not talking about people with chromos – what people are questioning, which is, could the captain of the water polo team that was male for 19 years, next month or in one year, compete against girls and women?"
"Would that be fair to girls and women? That's a fair question."
Earlier during the exchange, Shepard, who's married to actress Kristen Bell, mentioned how others have questioned those who say it's okay for minors to transition genders. He said, "Some people are very uncomfortable about teenagers transitioning."
He also asked, "How do we know that the person's not gonna change their mind? Then there's another counterargument. If they kill themselves, then that's really f------ permanent."
Van Ness denied that people are focused on asking legitimate questions as opposed to persecuting "queer people."
DOZENS OF LOUDOUN COUNTY STUDENTS STAGE WALKOUT OVER SEXUAL ASSAULT BY BOY IN GIRLS' BATHROOM
Van Ness mentioned the plight of trans kids in the U.S., telling Shepard, "There's been 500 bills this year alone in the United States that target trans kids, whether that's gender-affirming care, whether that's bathrooms, whether that's sports. There isn't legitimate questioning going on. There is, like, a public, targeted onslaught towards queer people."
Beginning to get emotional, Van Ness added that Shepard had begun to "parrot a lot of the same things" that anti-trans proponents have pushed.
The "Queer Eye" star then declared that the concern of trans male athletes in female sports is a "bogeyman to make us feel that our girls are being attacked, that their things are being taken away." The personality then made a statement on how male athletes get paid more than female athletes, trying to point out that that's a "way bigger threat than women's sports."
Van Ness then lamented getting into the conversation, stating, "I just – I wanted to chat about my podcast…" Shepard tried to placate his guest, saying, "We're going to do that. I did not intend at all to get into a debate with you about this. I didn't want that at all. I adore you. I think you're hysterical and talented, and I love that you're an activist."
Van Ness then broke down into tears on-air. While crying, the TV show star said, "I could just like, cry, because I'm like, so tired of having to, like, fight for little kids because they just want to be included."
Van Ness added, "I wish that people were as passionate about little kids being able to like, be included or grow up as they were about fictitious women's fairness in sports. I have to tell you, I am very tired."
The reality star's rep did not immediately respond to Fox News Digital's request for comment.
For more Culture, Media, Education, Opinion, and channel coverage, visit foxnews.com/media