Parents' rights group files civil rights complaint against school over club exclusively for Black, Latinx kids
Parents Defending Education' president Nicole Neilly accused the program of 'segregating students by the color of their skin,' calling it 'both immoral and illegal'
Parents' rights group, Parents Defending Education (PDE), recently filed a civil rights complaint with the U.S. Department of Education against a Massachusetts public school for allegedly discriminating based on race.
PDE filed a complaint with the U.S. Depart of Education Office of Civil Rights Tuesday against Newton North High School in Newton, Massachusetts, claiming that that school had an academic program, called Dover Legacy Scholars, exclusively for ambitious "young Black and Latinx scholars."
The parents' rights group charged that the existence of the club violates the Civil Rights Act and the 14th amendment as it conducts "discrimination on the basis of race, color or national origin in programs or activities that receive Federal financial assistance."
CALIFORNIA SCHOOL DISTRICT PRESENTATION DIVIDES STUDENTS INTO CATEGORIES OF 'PRIVILEGE' OR 'OPPRESSION'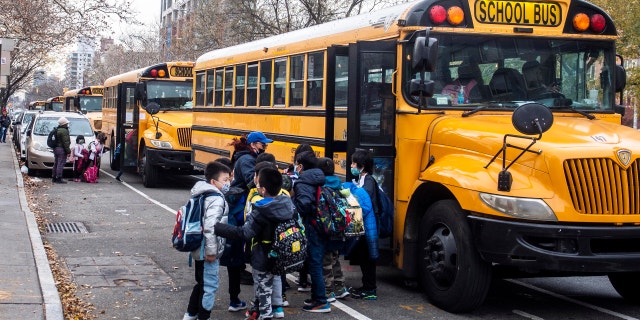 In the official PDF of the complaint, PDE specifically alleged that "Newton Public Schools is using taxpayer funding to offer academic programming during school hours for students of specific races that are not open to all students."
The evidence PDE used to support the claim included the school's information page detailing Newton North High School's Dover Legacy Scholars Program.
According to the page – evidenced in PDE presented screenshots – participants in this scholars program are "young Black and Latinx scholars who work hard and are interested in pursuing their academics seriously."
The information page reveals that that program was intended for to help give these students "some extra support from mentors and from a group of peers with whom they can identify."
PDE's complaint argued, "Although this affinity group aim(s) 'to make sure the Scholars feel supported and fully connected to each other and all aspects of the Newton North Experience,' it is clear this affinity group is not open to all students who attend Newton North High School."
BIDEN'S EDUCATION SECRETARY LOBBIES COLLEGES TO DROP OUT OF US NEWS RANKING IN NAME OF EQUITY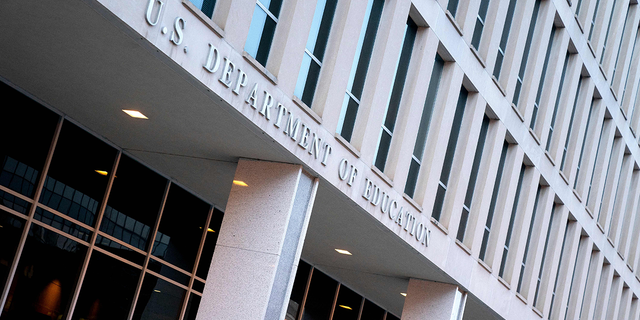 A search of the school's website did yield some information about the program, though the link to the page "More about DLS" that was included in PDE's complaint was not found on the website. The supplementary page, which contained the description of the program's application requirements, appears to have been removed from the school's website, according to internet archive The Wayback Machine.
PDE President and Founder Nicole Neiliy told Fox News Digital "It is troubling that Newton seems to - yet again - believe that segregating students by the color of their skin is an acceptable practice. It is both immoral and illegal, and as long as the district maintains these policies, we will continue to notify the appropriate authorities."
The Department of Education opened an investigation into the school district earlier this year after a PDE complaint alleged the district was putting on a theater production limiting participation to students of color only.
CLICK HERE TO GET THE FOX NEWS APP
Fox News Digital reported on PDE's complaint against this instance of alleged discrimination, stating, "A January production of Newton North High School's Theater Ink program titled 'Lost and Found: Our Stories as People of Color,' would be 'a reserved safe space for this exploration and for people of color to be vulnerable and support one another,' according to the show's audition packet."
Newton North High has not responded to Fox News Digital's request for comment.